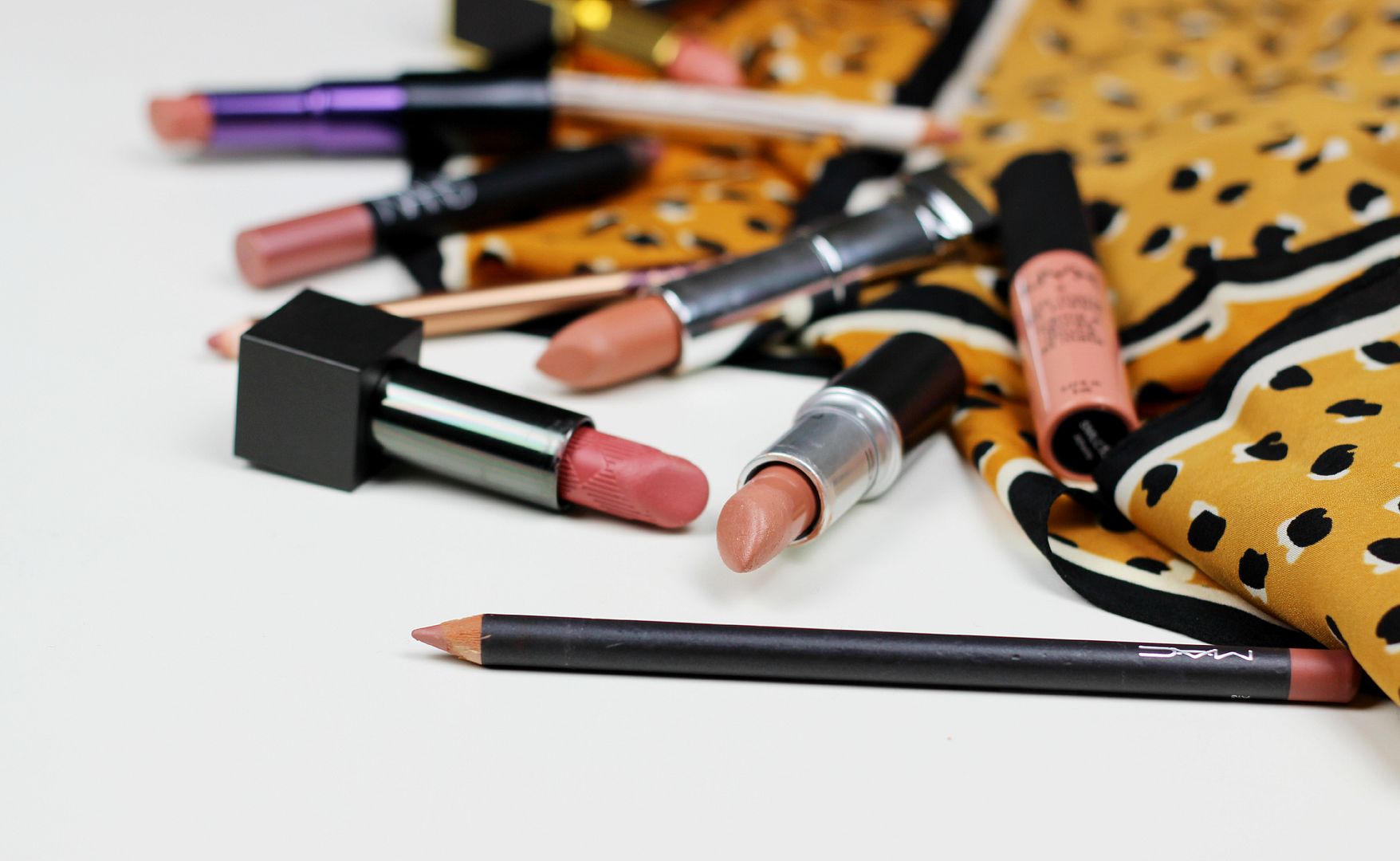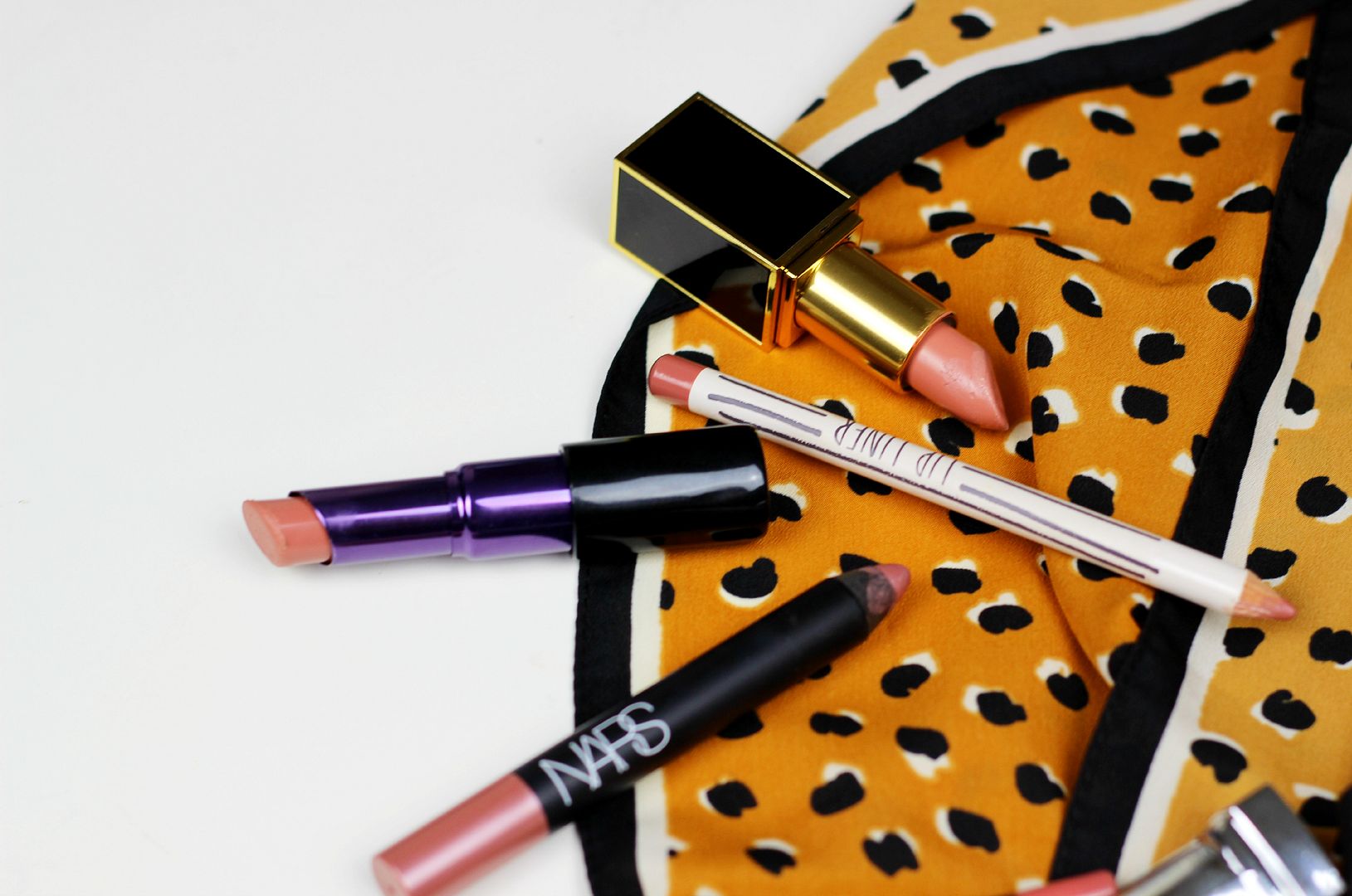 You know the drill. Gloss is out and matte is in. Forever.
With all lipsticks, but with a nude lip I love the slightly powdery finish that it gives, and a matte finish gives you the option to overdraw your lips a bit. Ssh. If you need some lip prep then
this post
from yesterday is for you!
Two opposites price wise – Tom Ford First Time and Maybelline Nude Embrace. Neither of them are miles away in terms of shade, so the Maybelline is definitely a good option. The Tom Ford is seriously matte though, and I just… love that. Plus it has the fact that it's Tom Ford going for it.
Ahhhh my new favourite matte formula – Urban Decay Matte Revolution in Stark Naked. SO creamy, matte and long-lasting. Ahh the formula on these is absolutely incredible.
There's got to be a MAC one right… Honeylove is the perfect 60s nude that I always go back to when I wear a smokey eye. There are a whole plethora of MAC nude lipsticks to choose from, but Honeylove is my favourite matte nude one.
The one with the best powdery finish…
NYX soft matte lip cream in Stockholm
. I talked about these more recently, so check
that out here.
If you want something a little bit pinked, then Burberry Peony Rose is the one. Ahhhh I absolutely love the smell of Burberry products – like rose water.
Last but by no means least, the
NARS velvet matte pencil in Bettina
. I did a
full pos
t
a while ago about it here, but the NARS pencils are all divine and such a handbag staple.
What are your favourites?