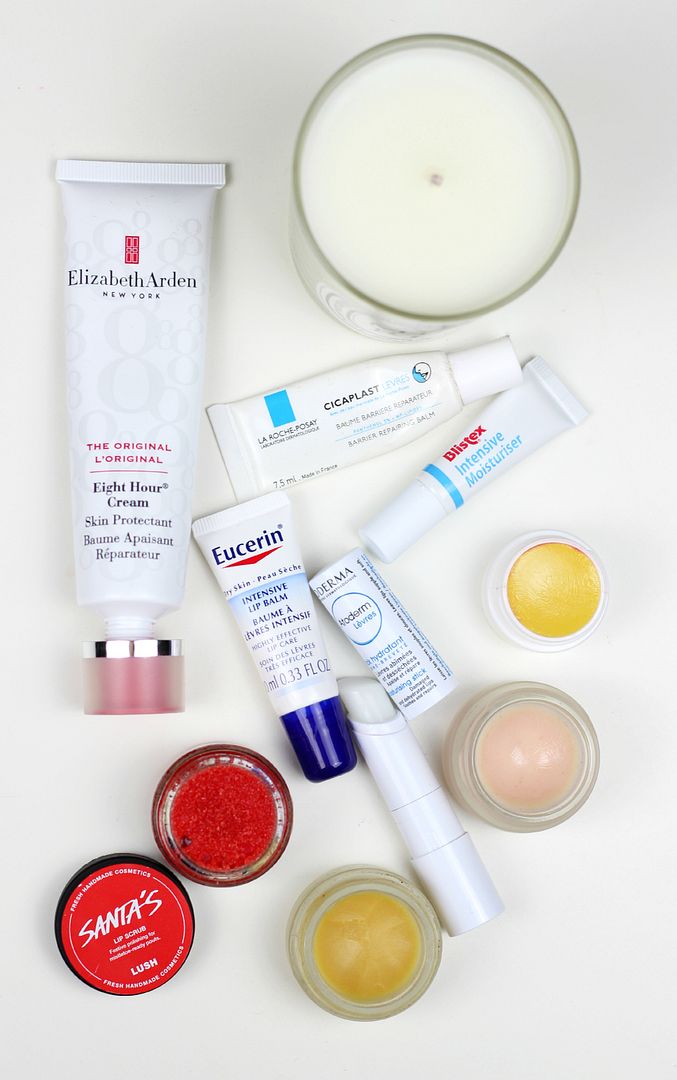 Add together my love of matte lips, perpetual dehydration and central heating and you have a problem. My lips have been so dry as of late, and have needed some serious TLC. Me being me, I found the upside and took the time to rotate my various lip balms and reapply every 5 seconds.
I'd been noticing that my lips had been dry no matter how much lip balm I frantically smeared on, so I picked up a fresh tub of
Lush Santa's lip scrub
. Mmm, a cola-scented lip scrub that is basically sugar that you eat off. It doesn't feel abrasive or too grainy, but manages to buff off any dry patches and then followed up with an intensive balm… I can wear all the matte lipsticks and not worry.
The French do skincare (and lip care) so well. SO well. The cult classic,
Nuxe reve de Miel
, is one of the thickest and creamiest balms that manages to stay on the lips a good couple of hours later. It smells like chocolate orange, and this is such a staple for me. I have one on my bedside table and on my desk at work. Addicted? Yes. One that I picked up multiple sticks of in Paris… the
Bioderma Atoderm balm
is such an easy one to slick on – yes for a stick and not a pot – that smells nice and is perfect for keeping in your coat pocked for a quick burst of hydration. This is one that Chris has stolen as well. Lastly, the
La Roche Posay Cicaplast
is one that I've spoken about loads (case in point here) and I still have strong feelings for it. My favourite at the moment is the
Eucerin intensive lip balm
– literally a heavy duty balm for your lips. Like, a thick cocoon of moisture for your lips. So good.
The classic and the one that makes your wallet physically weep. It has actually gone up £5 since the last time I bought it, which is pretty gross. The
By Terry baume de rose
has a unique texture, and is so balmy and glossy and rich – coupled with a powdery rose scent, it's a lip treatment.
Two medicinal ones… the
Blistex intensive moisturiser
and gold ol'
Carmex
. Both cheap as chips, and ones that forever live in my handbag. Menthol just seems like it heals your lips. Possibly a placebo, but I like menthol smells. Not just a lip balm, but the
Elizabeth Arden eight hour cream
has such a distinctive smell. More medicinal scents to soothe and cosset you. I like to use this on my cuticles as well.
So… who else is a lip balm addict?
p.s. This post was all prep for tomorrow's ramblings and things are about to get matte.