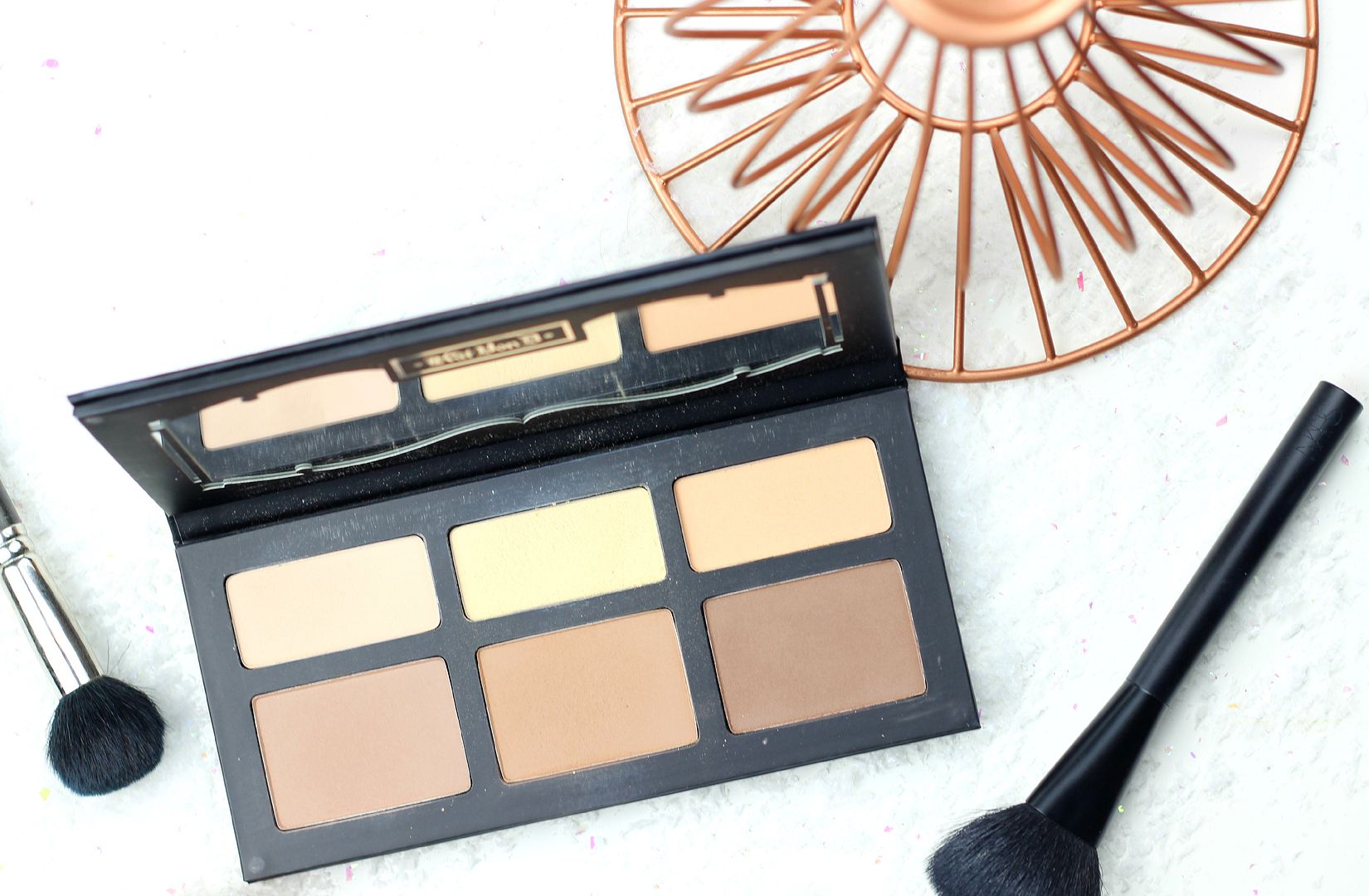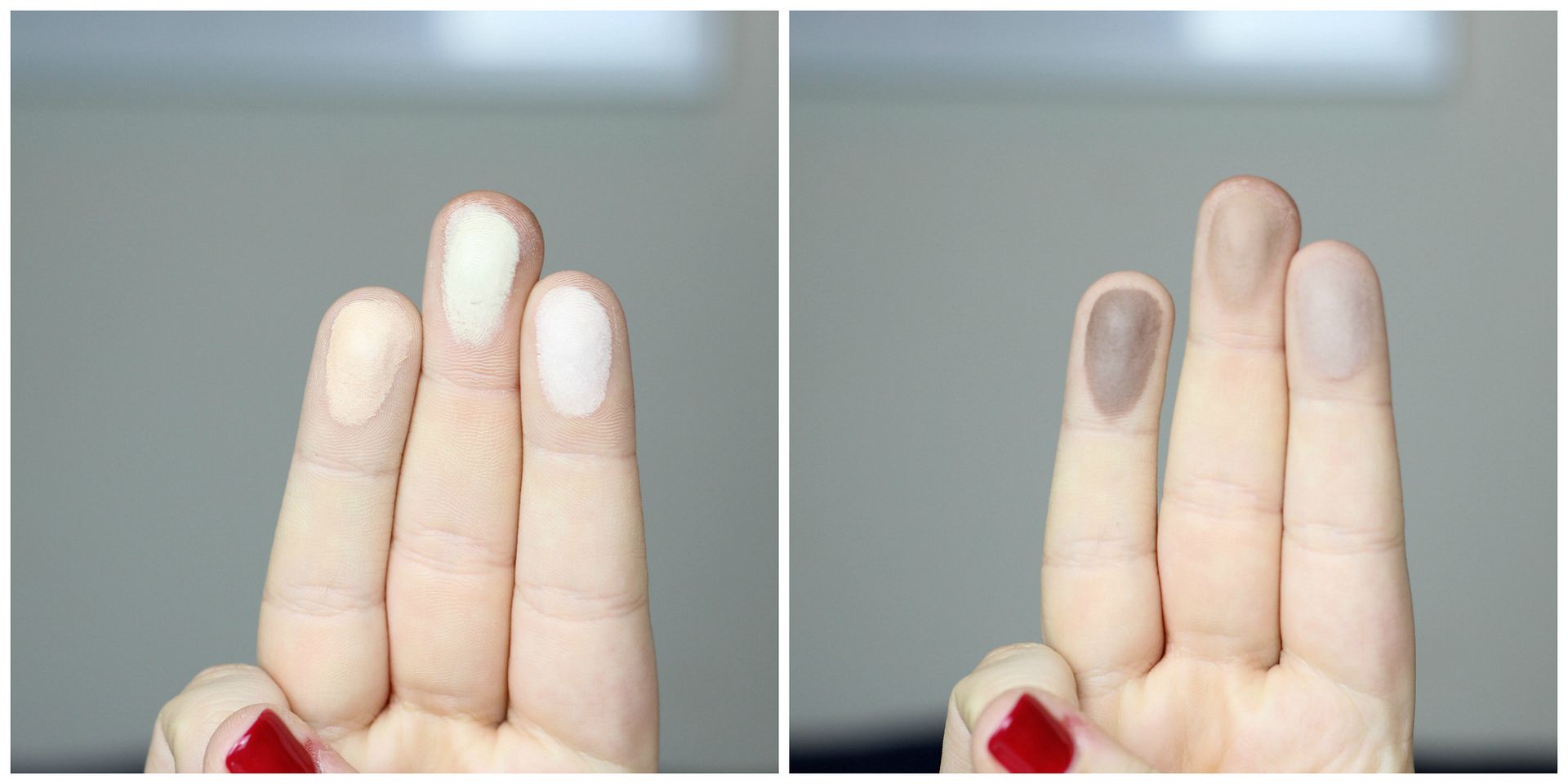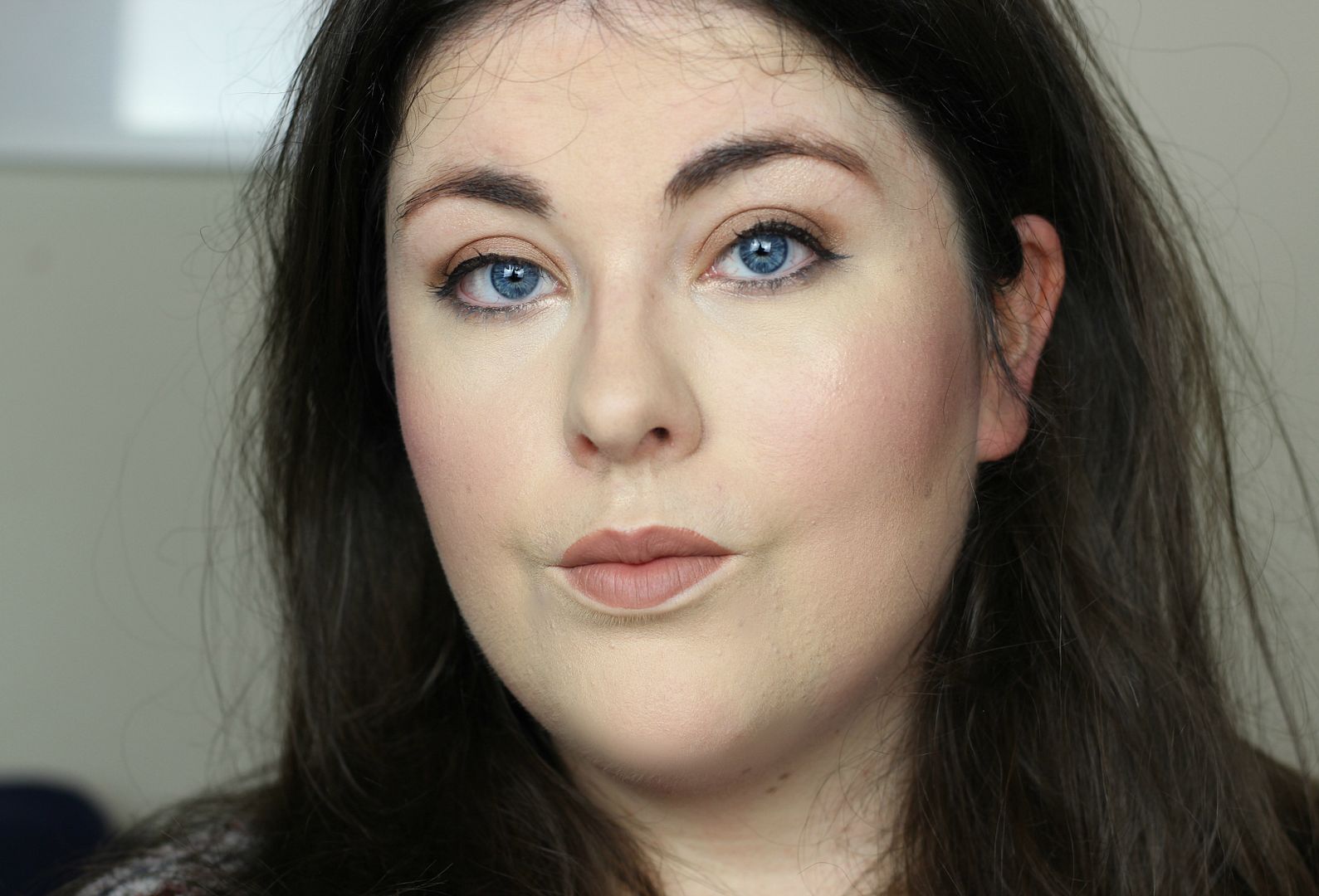 So contouring is a thing, yeah? We all know that it is. Through the magic of makeup you can shape and redefine your face into something else. Not that contouring is always good, because there is a chance you might end up with some eighties stripes on your cheeks, or you might end up looking a bit… dirty. I've always shied away from contour palettes, because surely I only need one shade to do my own face, but then this Kat Von D Shade and Light palette caught my eye, and I couldn't stop thinking about it. Before you knew it…
The palette has six shades – three are the bigger, contouring shades which can be used to carve out the face and to add shadow where desired, and three are the smaller matte highlighting shades. This is definitely aimed at the paler end of the spectrum – that's a given. All three of the highlighting shades work on me – there's a pink-toned skin colour shade (Lucid), a yellow toned one (Lyric) and a peach toned one (Levitation). My favourite is the yellow for setting everything under my eyes. All of them blend out so well that it isn't too noticeable on the skin, but they work well to combat the shading colours. Recently I have been taking the peachy shade underneath my cheekbone contour to sort of make it more defined.
Then, the contouring shades. All of these work, but again my favourite is in the middle (Shadowplay). This particular shade works well for me, but the darker one (Subconscious) can be used sparingly (so pigmented), and the lighter one (Sombre) is always handy for contouring. The formula of this palette is similar to anything Kat Von D – SO pigmented, SO blendable. The palette itself feels really sturdy as well.
What I love most about this palette is that all of the shades look like skin – natural undertones so that it does mimic shadow rather than look like muddy bronzer on the cheeks. I think if you're big into contouring and like to add definition or play around with makeup then this is the palette for you.
Do you contour? What are your tips and tricks?