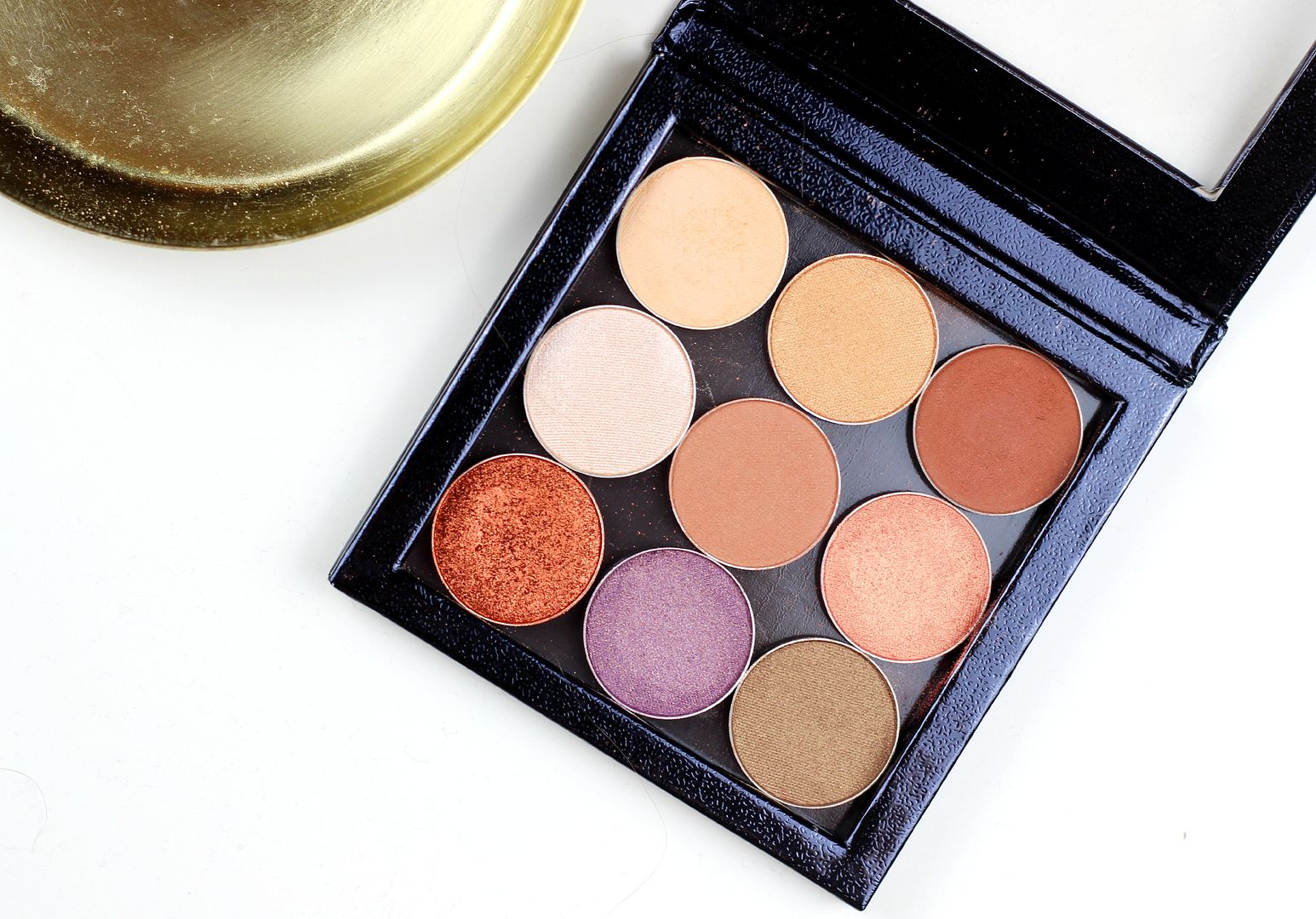 Following on from
my recent post on trying Makeup Geek
, I only went and filled a Z palette didn't I?
Beauty Bay
restocked and had a Black Friday deal, so I had no choice really. I filled up the baby z palette, which fits 9 shadows perfectly. I was going to go for a bigger z palette, but this one is perfect right now and the compact size is really cute. The z palettes seem pretty sturdy and magnetic.
So now, it's top row Peaches and Cream, Glamorous and Cocoa Bear.
Second row is Shimma Shimma, Frappe and Cosmopolitan.
Bottom row is Flamethrower, Sensuous and Pretentious.
I love all the shade names, because shade names are the best bit about the makeup right? I really like making your own palettes, because I can make every single shade something I want – luckily there are endless amounts of online swatches to help find the shade for you. I'll share some looks soon if anyone wants to see – I've been playing around and working on combinations with these 9 little shadows. A word on the formula of these shadows… they are nice. Very nice. Particularly the foiled shade, but all of them are pigmented and blend well. Beaches and cream is so useful for every single look for blending and I am a bit in love with Cocoa bear. Pretentious is the nicest one wash wonder shade all over the lid.
Have you tried Makeup Geek yet?