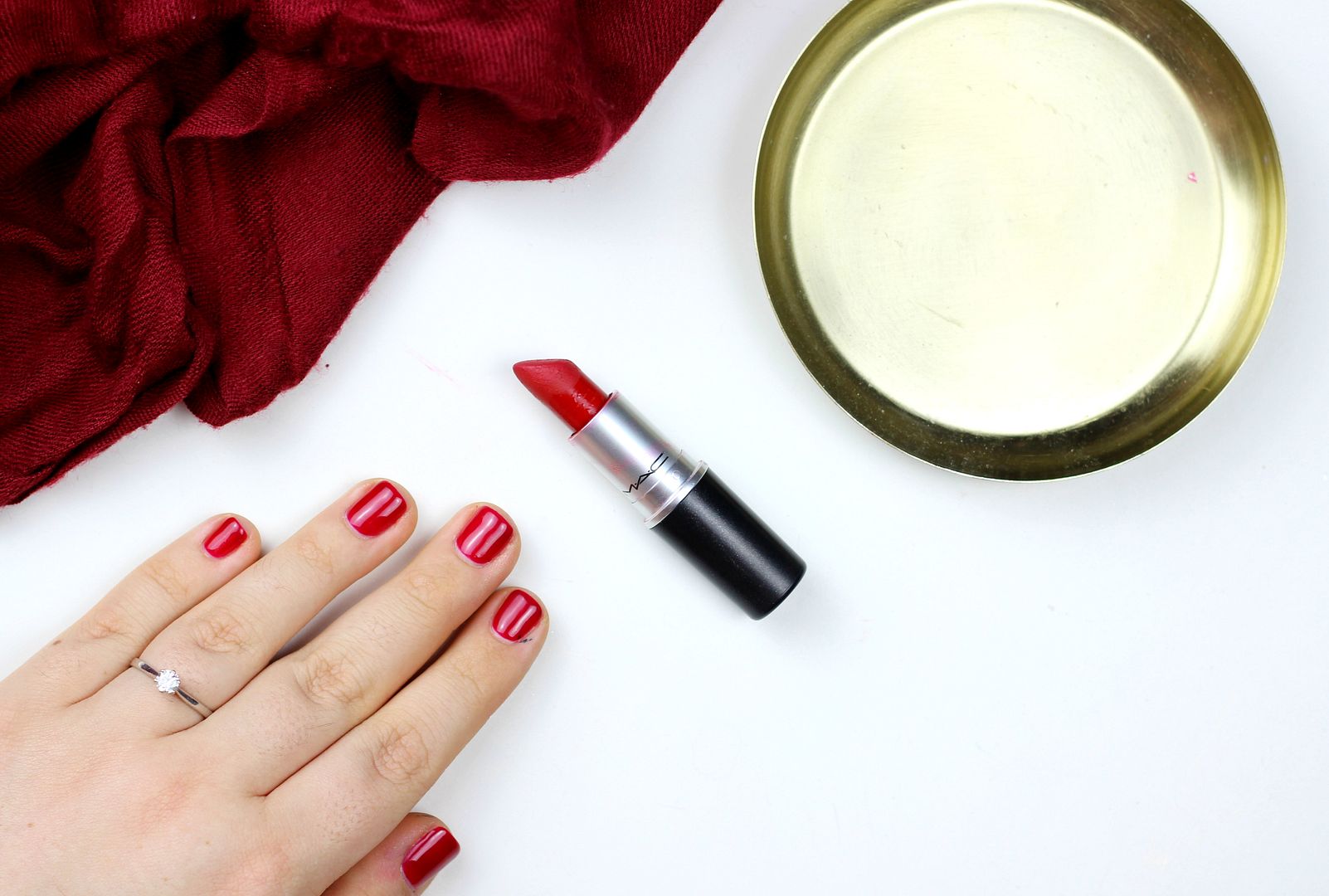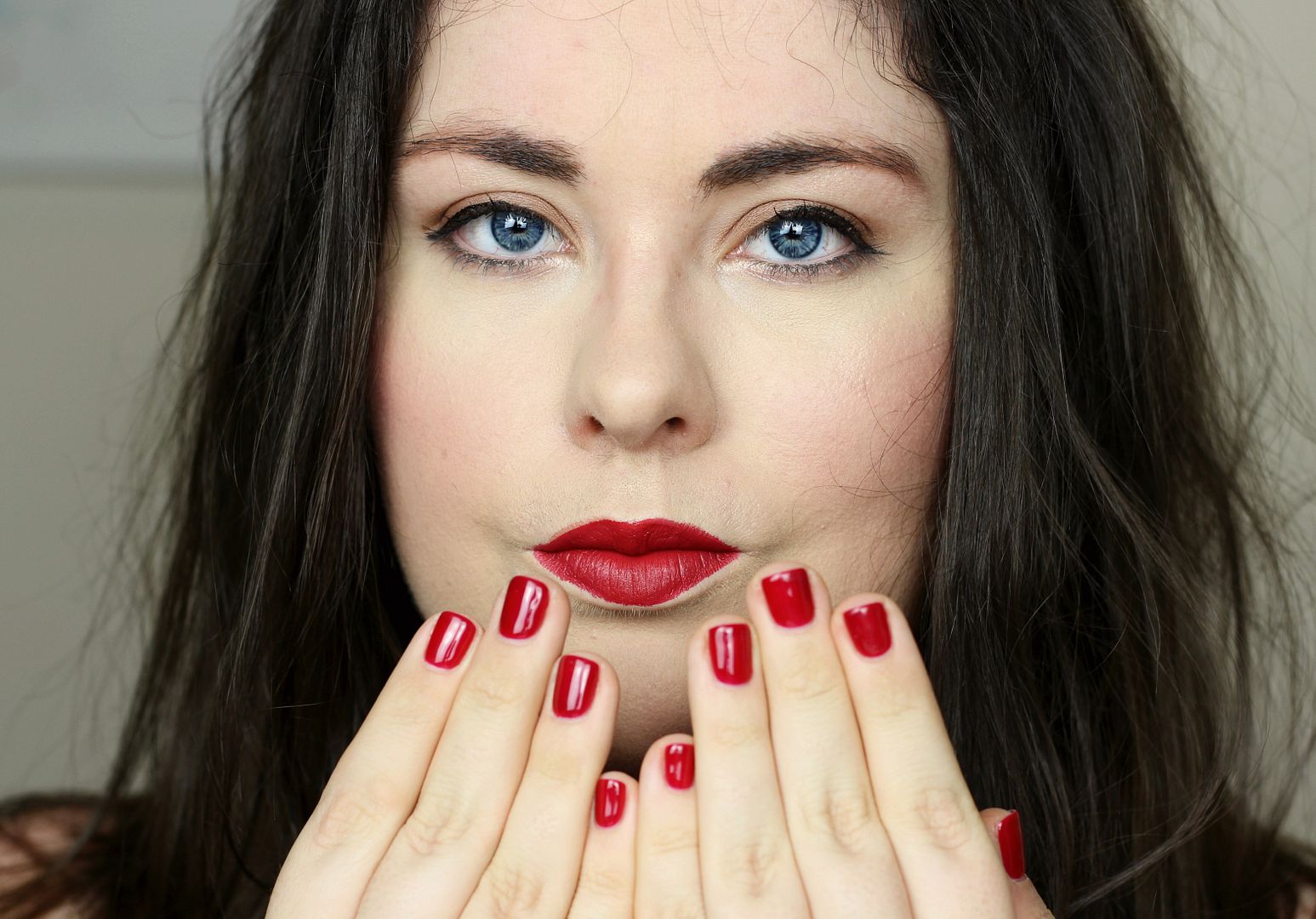 Ew, aren't fingers gross. Well, mine are. So stumpy. I'm sorry.
I never ever go for red nails because I don't really like them on me, but as it was Christmas I threw caution to the wind when I went for my manicure. I get shellac nails every 3 weeks or so – my nails have never been stronger, and never grown so fast, so it's working for me. On this instance, I went for OPI Red (unimaginative title), which is just a cool toned red that leans a little pink on me. Plenty of blue – a classic red. When I got home, I was feeling all inspired with the scarlet fever and went for Russian Red lipstick to complement – a match made in heaven. The only downside is living with red nails for the next couple of weeks… think I'll go back to black next time 🙂
Do you match your lipstick to your nails?