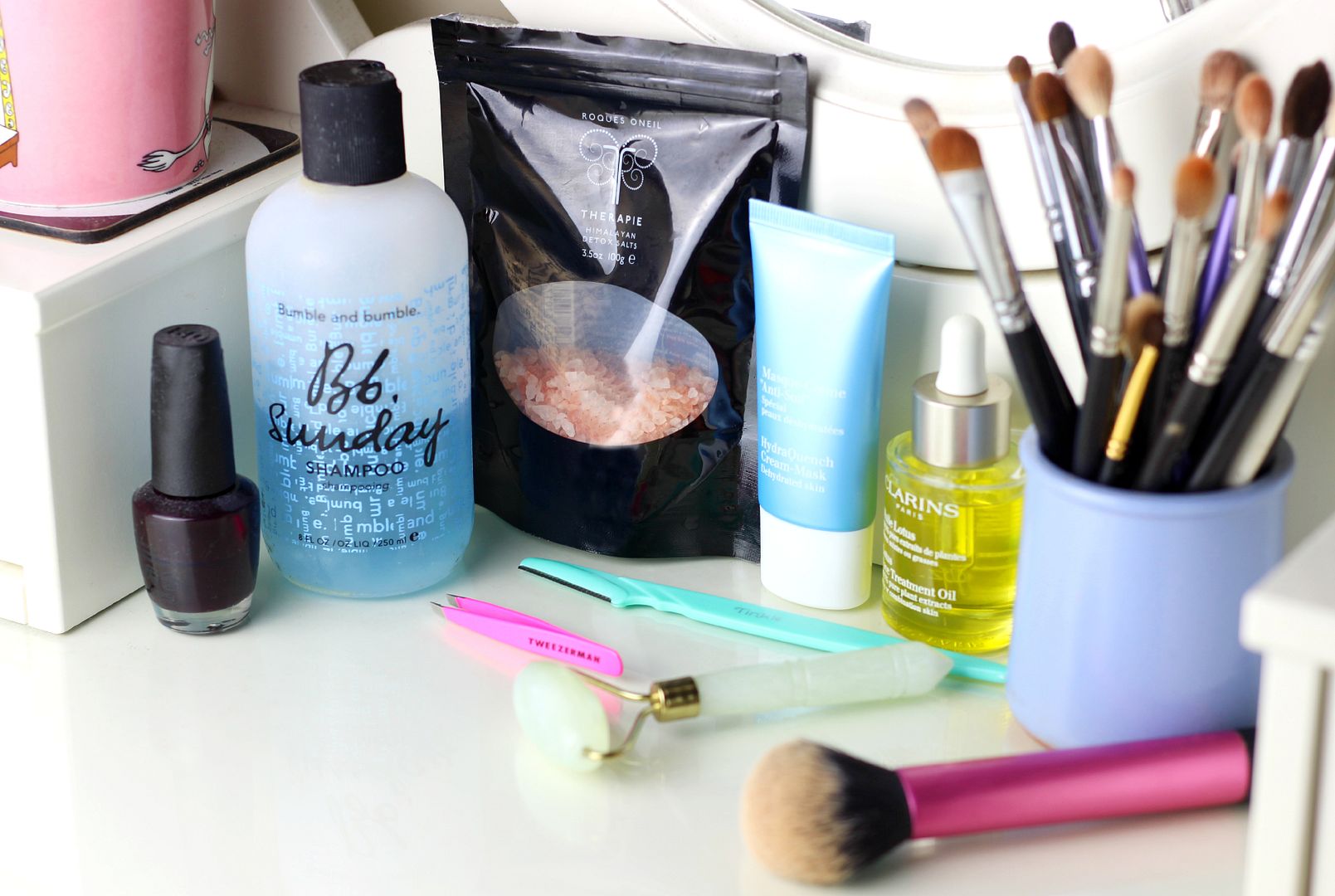 Sunday is the cosiest day of the week. It's a given fact. Add December into the mix, and in between Christmas candles and festive films there are still lots of those little Sunday jobs. I say jobs, but beauty chores is more apt because none of these things are hard and they definitely add to the cosy Sunday vibe.
Washing your hair with a clarifiying shampoo
– I am still loyal to the
Bumble and Bumble Sunday shampoo
, because it makes your hair feel so clean (and means you don't have to wash it for longer). I always use a hair mask as well because I need all the help I can get to avoid Hermione hair. While I'm on the subject of showers, the
Therapie himalayan bath salts
are incredible, and really do help you fall asleep. Not that I tend to need much help in that department…
Cleaning your brushes. I know, so gross, but waking up to clean brushes on a Monday morning is worth the effort.
De-fuzz.
Everything. I tend to do some DIY brow maintenance on a Sunday, and I also
use these
to get rid of any peachy fuzz on my face – these are game changers.
Painting your nails. I always get shellac nails now, but I paint my toes with the same colour every week – it's OPI lincoln park after dark.
DIY facial
. I need time to pamper my skin on the weekend, right? I do often use a mud mask on my tzone, but I definitely use something hydrating in the winter. Ah, my skin is so dry. After everything I always like to use a facial oil – at the moment I'm using the
Clarins lotus oil
– and then I'm working it in with the jade roller (
see my post on that here)
.
What are your Sunday beauty chores?