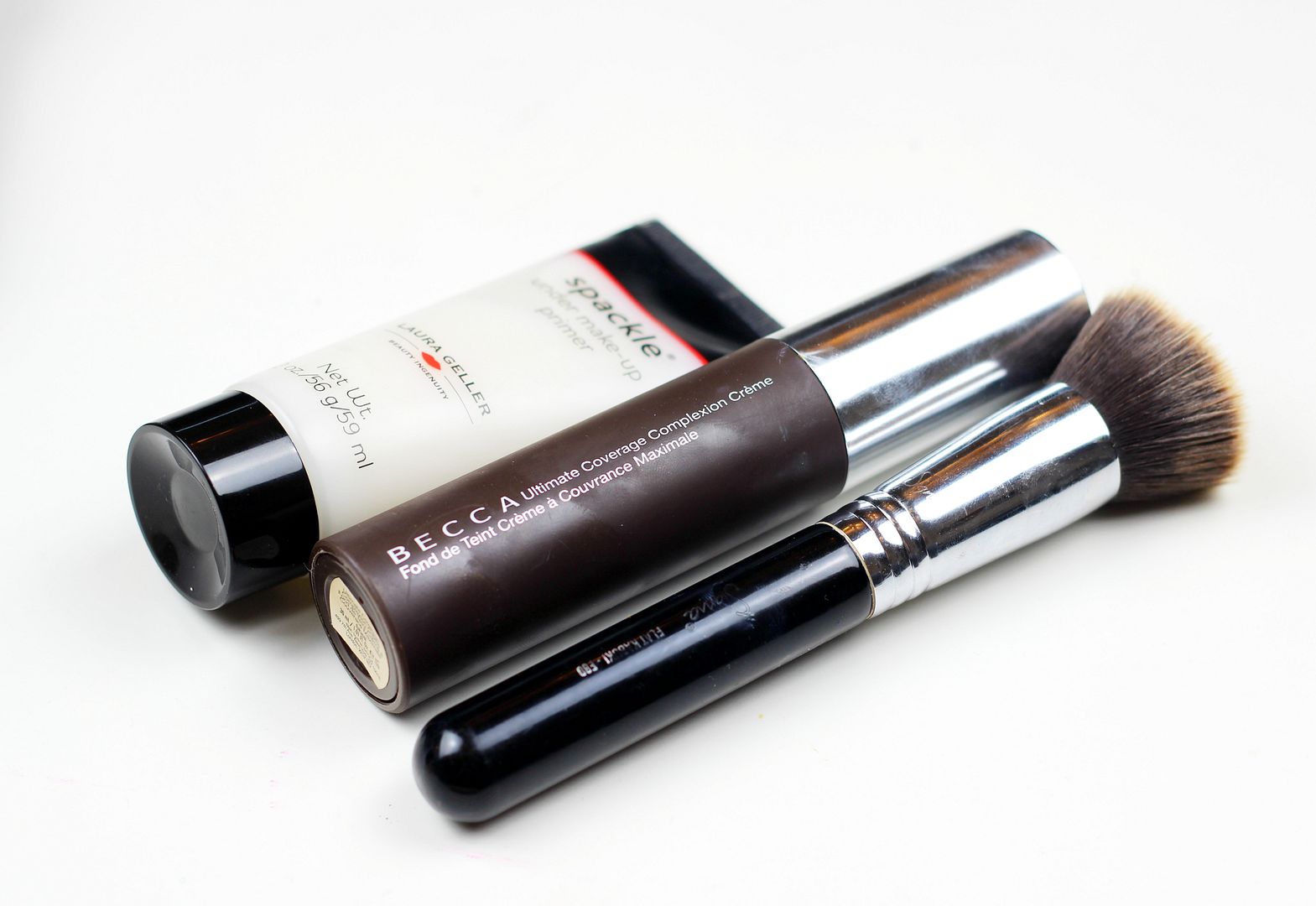 So, yeah, I like a full coverage base with lots of steps –
as seen in this post here
– but this week I have really embraced the minimal makeup routine.
I know, am I feeling OK?
No! My eye is basically broken, and after a night of putting in eye drops every hour on the hour I am feeling pretty tired and have no time for makeup. All I want is hot chocolate and naps.
When I have been putting on makeup this week though, these are the three products. The holy trinity? Smearing the
Laura Geller spackle primer
all over my face means any base I do use stays put all day. I know I always always always use an illuminating primer, but the
BECCA ultimate coverage creme
is one of the few foundations that actually gives the skin a genuine glow. It's so thick and creamy, and blends into the skin really nicely, and it lasts on the skin without being set with a powder/spray. To blend it in, I use a buffing brush and the one that happened to be clean at the moment was the
Sigma f80
, which is a bit of a beast and blends everything in a matter of seconds.
See? I can do low maintenance sometimes! 🙂