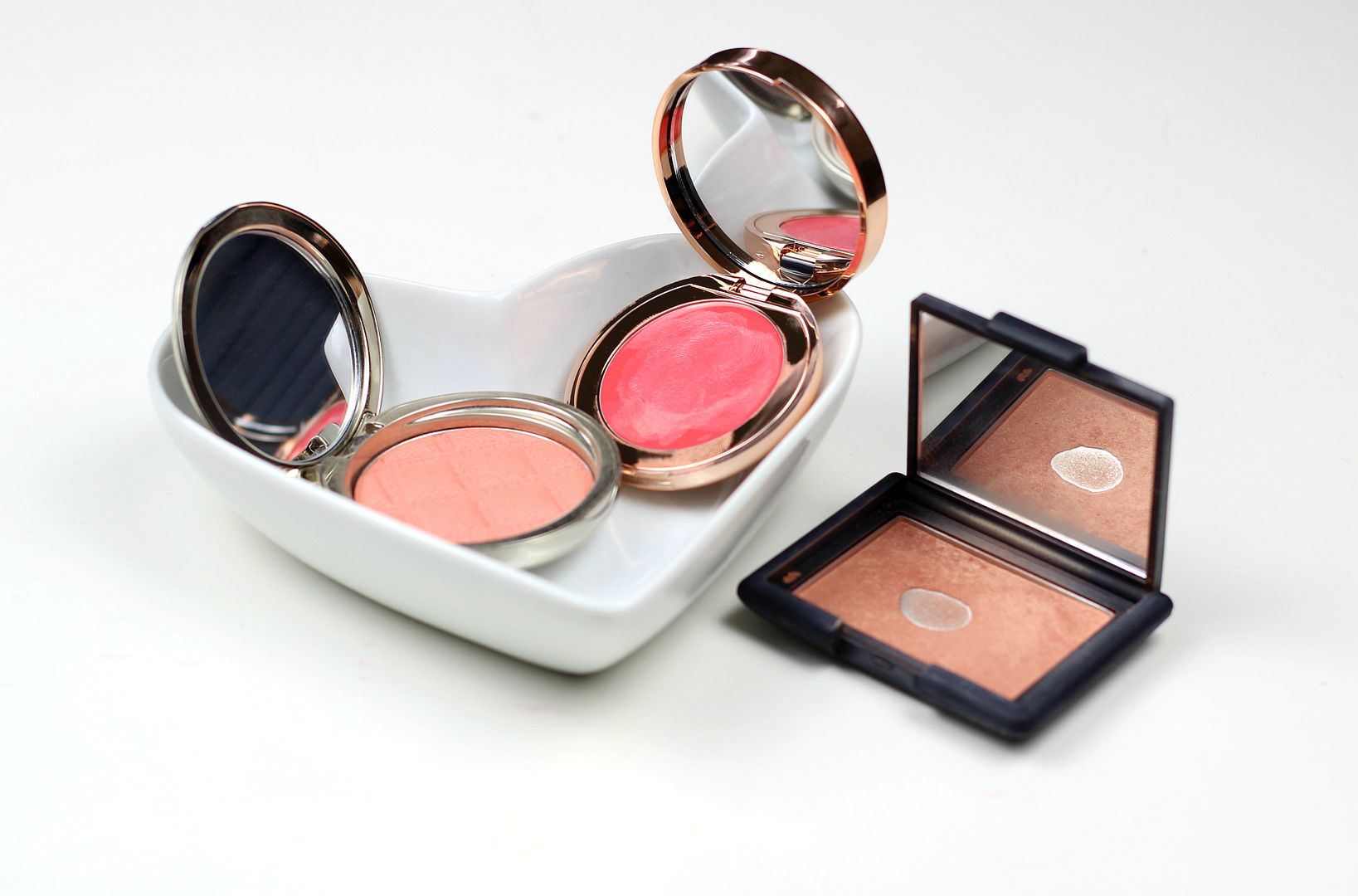 Oh god, is it still January?
It's so cold and dark and urgh.
My face is crying out for spring makeup – candy pinks, pastels and pops of colour. So to ease me out of my winter slump, I'm bringing out the big guns. The blushers that makes your face sing, the colours that bring you out of that winter slump and the shades that pop some colour back into your complexion. Oh yes. I'm waxing lyrical about blushes.
An oldie, but such a goodie –
NARS Luster
. Buttery soft, and with a gorgeous shimmer in it that manages to make your cheeks look all healthy and flushed in a cute way. Not a 'I just did some exercise' because ew. Look at it, with the pan showing. So cheeky (get it?).
For an extra juicy cheek shade, the
Charlotte Tilbury Norman Parkinson cream blush
is one I always use when I'm in a bit of a rush. This is such a flattering shade, and the formula is perfect – not too sticky or powdery, it just melts seamlessly into the skin.
Last, but by no means least, the
By terry blush in platonic blonde
. Stacey set me onto this, and the formula is seriously divine. Silky soft, blendable, and the shade makes your face look a hundred times better in 2 swipes.
If you liked this post, you might like this post about getting cheeky with NARS, or this post about my favourite peach blush of 2015.