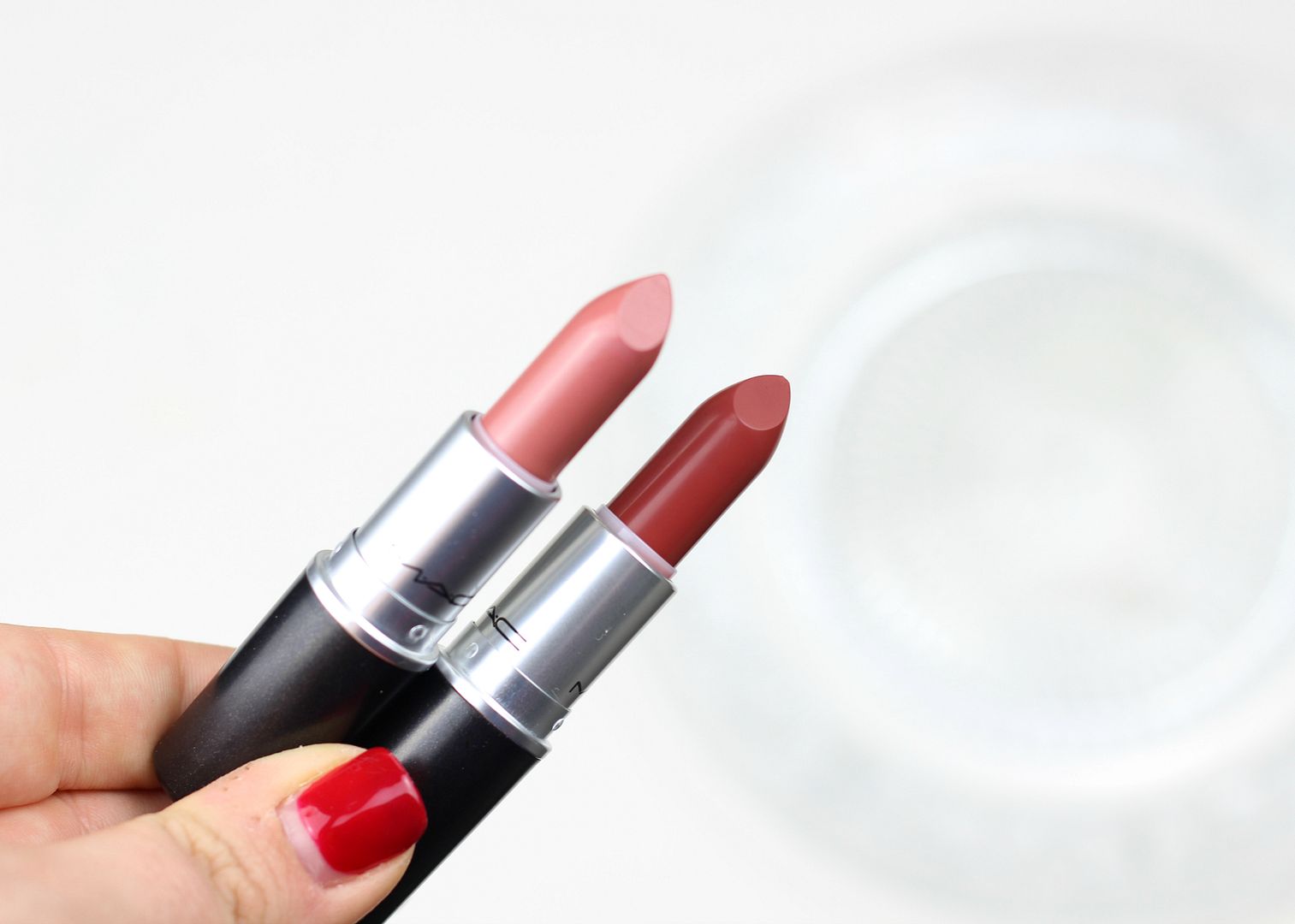 So, yeah. This whole spending ban thing is going really well.
Except it really is, because these were bought with a MAC voucher and not even my real money. Pretty much the closest I'll ever get to guilt-free lipstick.
I've also mentioned before the dangerous vicinity of the new MAC store – 5 minutes away from my office. During one such lunchtime perusal, I picked up two new lipsticks.
I got Brave, which is a brownish nude. I'm so sure I owned this before but I lost it, or I don't know… I picked up a fresh one though, and I'm so glad. It's definitely got a Kylie Jenner madness surrounding it, but I find on me this is a nice everyday shade without too much brown/pink or anything. It's a satin finish, and a little drying, but it's basically a no-brainer shade that goes with anything.
A shade I hadn't heard much, if anything, about is Retro. I saw it in store, looking all pretty and I grabbed it quickly. In the tube it looks quite brown, but on my lips it's like a perfect subtle red shade. I wore it the other day, and it had the best lasting powder… Love this shade, will do a full post soon 🙂
Have you indulged in MAC lately?