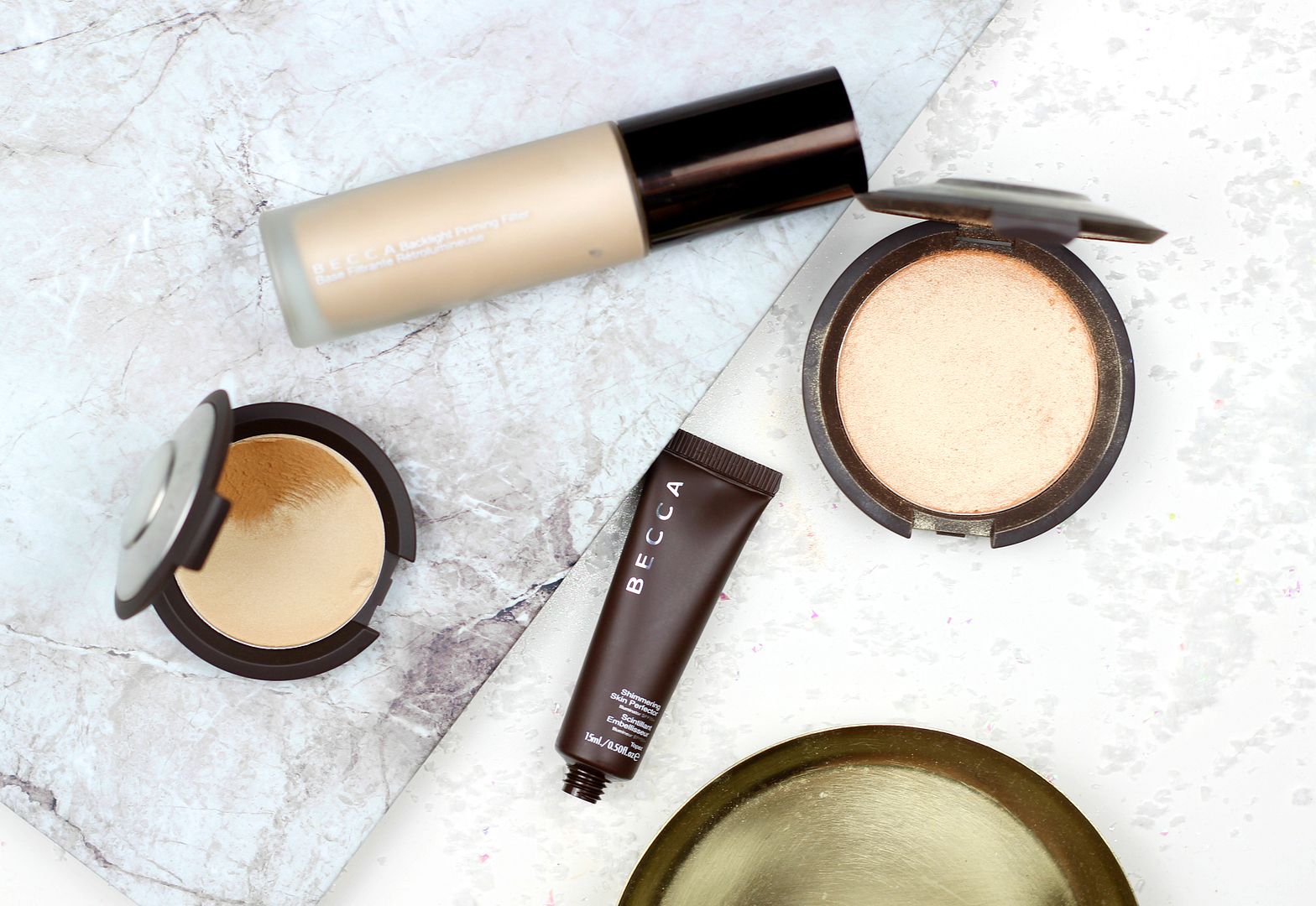 Can I make a beauty resolution to have the sparkliest skin ever everyday please?
I just did.
Maybe 2016 will be the year of the BECCA takeover on my blog, because I am so impressed with all of their products as of late, and love them for injecting some serious glow into my makeup. Apparently highlighting isn't enough for me, because I need to have a glow-enhancing primer and then maybe 18 layers of sparkle to make my skin have a slightly radioactive glow.
Maybe for the name alone, the
Backlight priming filter
is a bit of a wonder product. It just gives skin a subtle boost and a skin-smoothing shimmer that manages to even everything out and give a soft-focus to the skin. I'm one step away from smearing vaseline over my face to make everything look so smooth, so this doing well for now. For a more hardcore alternative, the
shimmering skin perfector in opal
does the same thing but also adds a lot more light to the face as a little bonus. I used up a big bottle of the stuff, so I guess I'm a fan.
Have you tried any of the shimmering skin selection from BECCA yet?