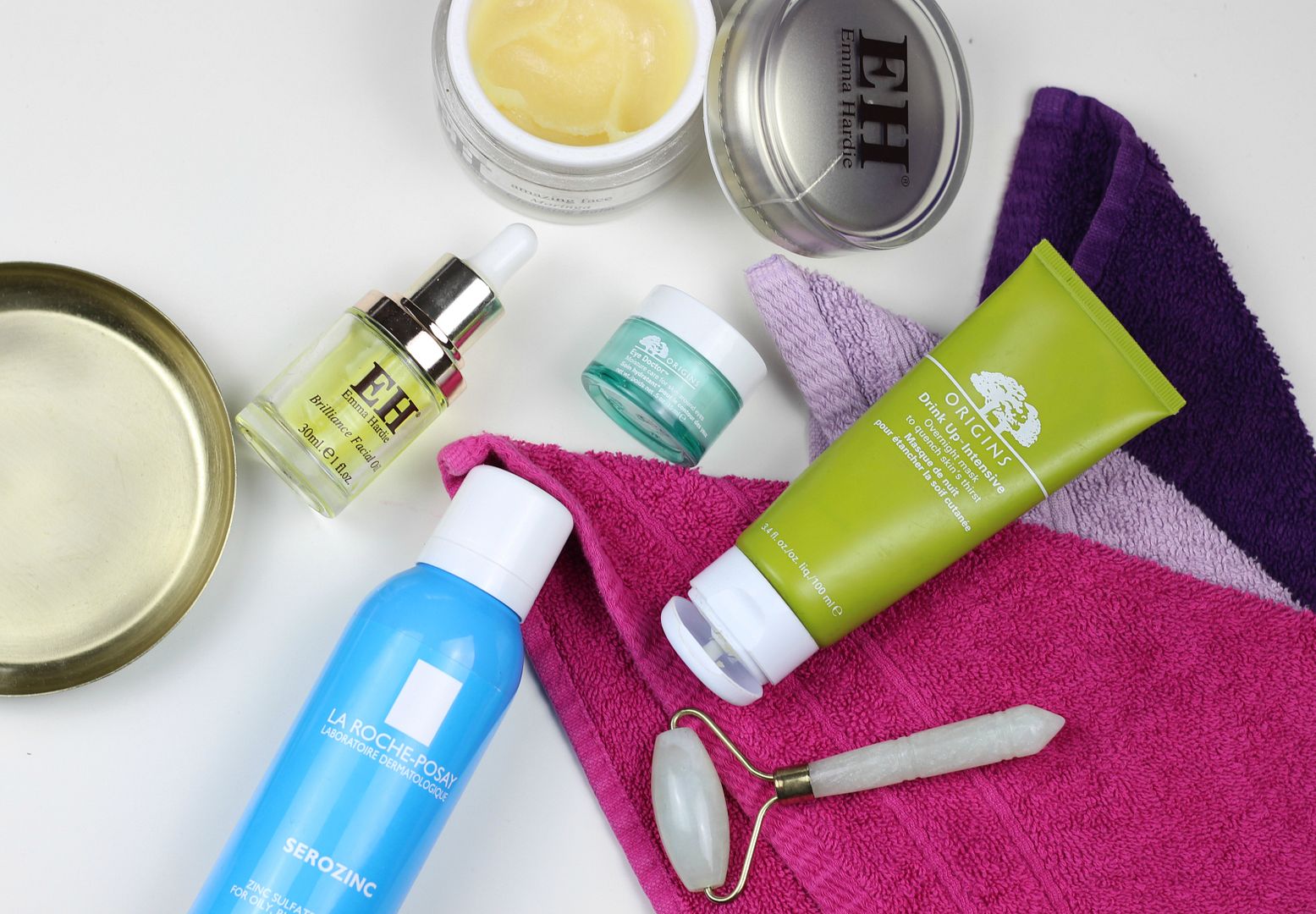 Just in case you missed
last week's post
, we're stranded on a desert island. We've discussed the makeup products we can't live without and now we're going for round two and picking the skincare we simply need to survive.
If I want my skin to feel clean, but not dry, I just can't be without the
Emma Hardie moringa cleansing balm
. I think I've been through three or four pots so far, and I still obsess over it. I love the smell of it, and it's so rich that you can leave it on your skin as a little radiance-boosting mask. It's like butter, and nothing else leaves my skin feeling quite as nice, so I need this with me. While we're on the subject of Emma Hardie, I need the
amazing face oil
as well. It makes my skin feel so soft and nourished without being greasy. I figured I could just smother this all over my face and chill out on my desert island. To make sure my eyes aren't too dry, the
Origins eye doctor
needs to make the cut. Such a moisturising and hydrating eye cream, for those who find eye-gels aren't heavy-duty enough.
Nothing is quite as refreshing and soothing as
La Roche Posay Serozinc
– I would need a bottle or two if I was stranded, I think. It can act as a toner, a spritz and a soothing spray. Multi-tasking.
I would also like an SPF, so I don't set on fire, but I have just finished a bottle and need to pick up another, so imagine that there is one included.
What would your skincare staples be?