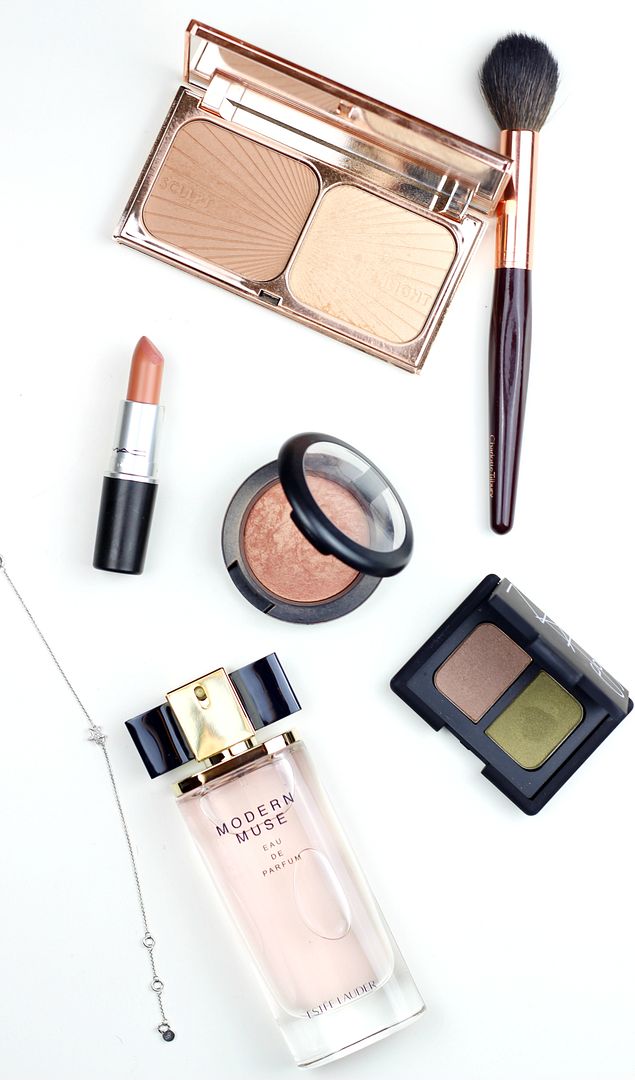 This is it, folks.
Black Monday.
The day where everyone goes back to work and Christmas is officially over. I was moping about yesterday at the injustice of the whole thing, but then I pulled myself together and realised that today was inevitable. Might as well make the most of it and feel fresh with a capital f.
I might as well attempt to chisel away some cheekbones, to try and hide the Christmas indulgence. Bringing out the big guns for instantly polished skin, the
Charlotte Tilbury bronze and sculpt duo
is pretty magic, and the highlighting bit is one of the best I've tried for adding some serious luminosity. I also recently got the
powder and sculpt brush
because
Aimee
insisted that I purchased it immediately, and it's doing a pretty good job at creating shadow on the face. To go with that,
MAC warm soul
is one of those sheeny shiny blushes that makes the cheeks look all healthy and… fresh.
You can't go wrong with a NARS duo (or two), and
Stacey
got me
Earth Angel
for Christmas, and the bronze shade on the left is the nicest one wash wonder all over the lid. More earthy tones are needed, and
MAC Yash
is my latest MAC picking. A brand new MAC store just opened five minutes away from my office, which is all kinds of dangerous – my colleague told me I needed this, and I was happy to oblige.
Lastly, Chris got me
Estee Lauder Modern Muse
for Christmas, and I am crushing on it quite a lot. It smells so chic and elegant. The perfect pick for when I want to feel fresher.
If you're going back to work today, god speed.