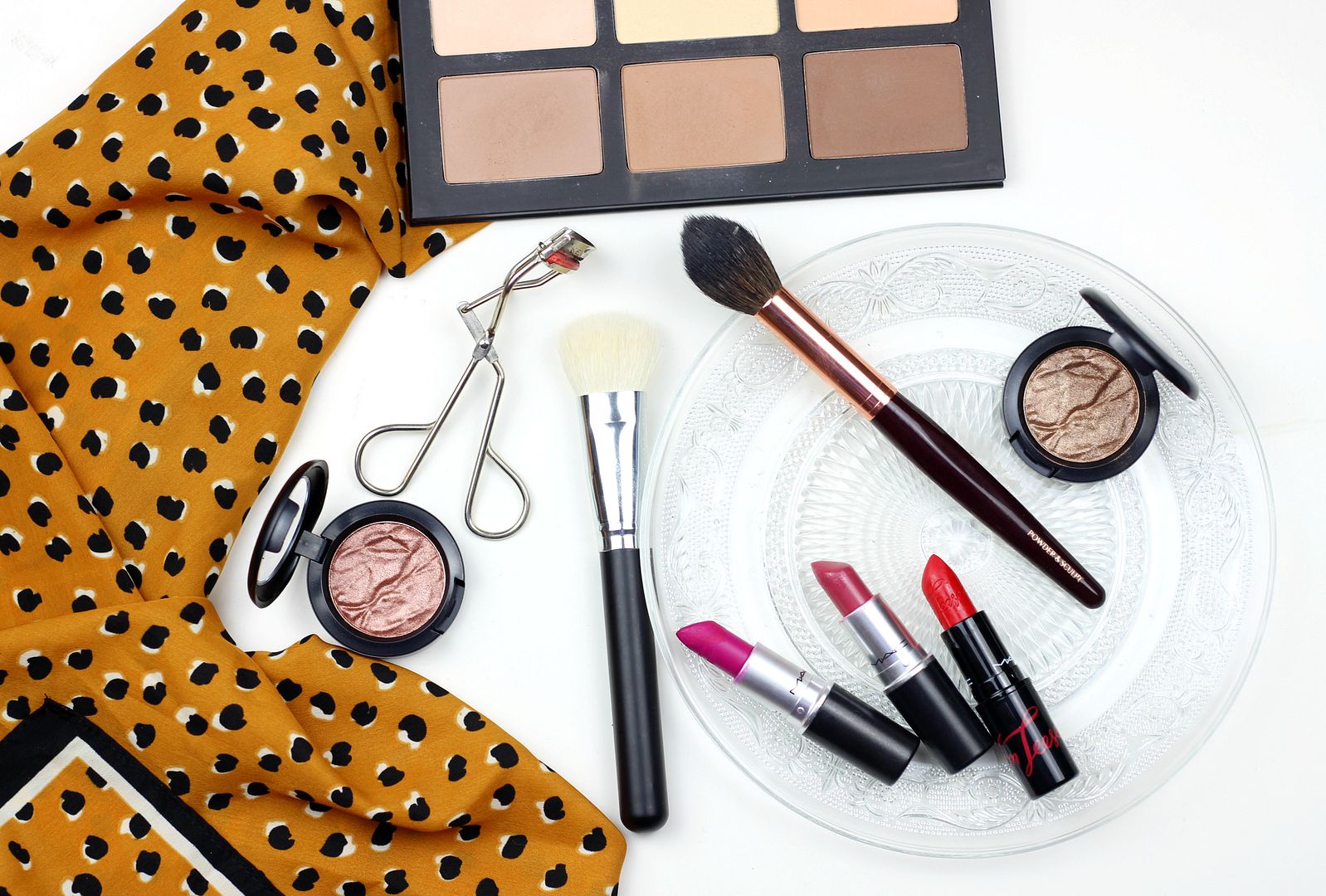 Thankfully January is flying by, so I thought it was time to check in and talk what's currently going on with my makeup on a daily basis. I really am trying to beat the January blues and aiming to keep everything look bright and shiny. For a low down on my base at the moment, check out
this post
.
When you're feeling tired and looking a bit grey, a bright lipstick is the best thing you can use because it's one quick swipe. I'm loving
D for Danger
at the moment (
full post on that here
), as well as the
MAC Dita Von Teese lipstick
and
MAC Craving
. All bright, and all so easy to wear.
For eyes, I have been keeping things fairly minimal and switching between the Too Faced chocolate bon bons palette or these
MAC shadows from the Faerie whispers collection
– they're so light and sheeny. Couple that with lashings of mascara and I'm good to go.
Before you know it, it'll be February…