Sometimes you get a cult product that seems so exciting that you basically need it.
Not even a choice.
A necessity.
That happened with Kat Von D Lolita. So much so, I had to buy in the liquid lipstick formula and the regular studded kiss lipstick formula.
Pretty glad I did, because the same name but different shades. The lolita liquid lipstick has far more of a 90s kick to it – I know that the liquid lipstick seems to change all the time, I think mine is the most recent – but is not too brown. It's described as a chestnut rose, which I do think is very apt. I also love the name – Lolita just brings that level of sauciness to anything.
The liquid is far rosier, and has much more of a satin finish that borders on creamy when you first apply it. In the swatch below, the studded kiss lipstick is on the right – you can see how it's brighter.
In terms of formula, I definitely prefer the liquid lipstick. They're my favourite of all the liquid lipsticks I've tried (of which there are many), because they are so long-lasting and so comfortable to wear. The studded kiss lipsticks are distinctly average, and akin to a MAC satin finish.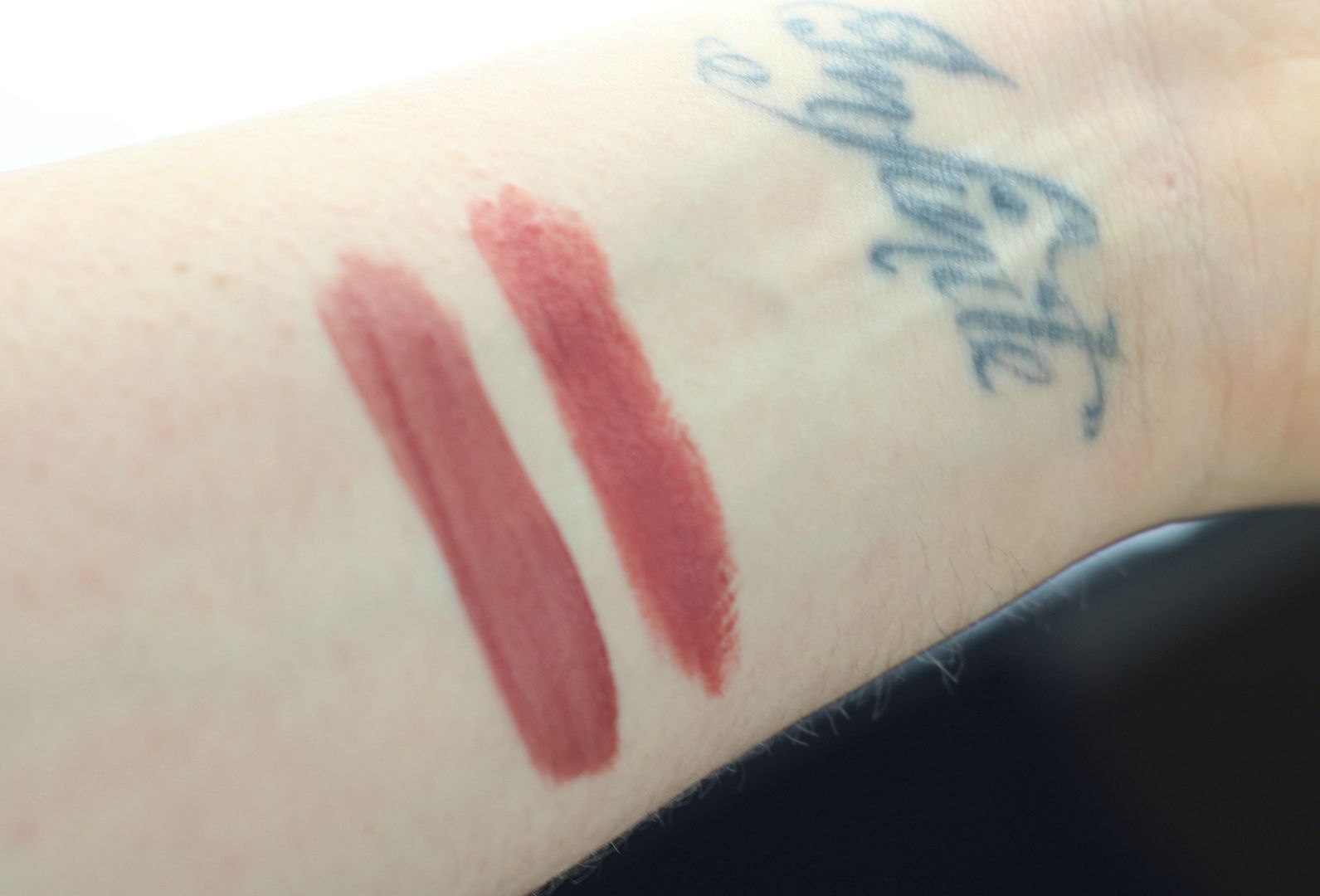 If you liked this post you might like this post about nude lipsticks or this post about the Kat Von D liquid lipsticks.