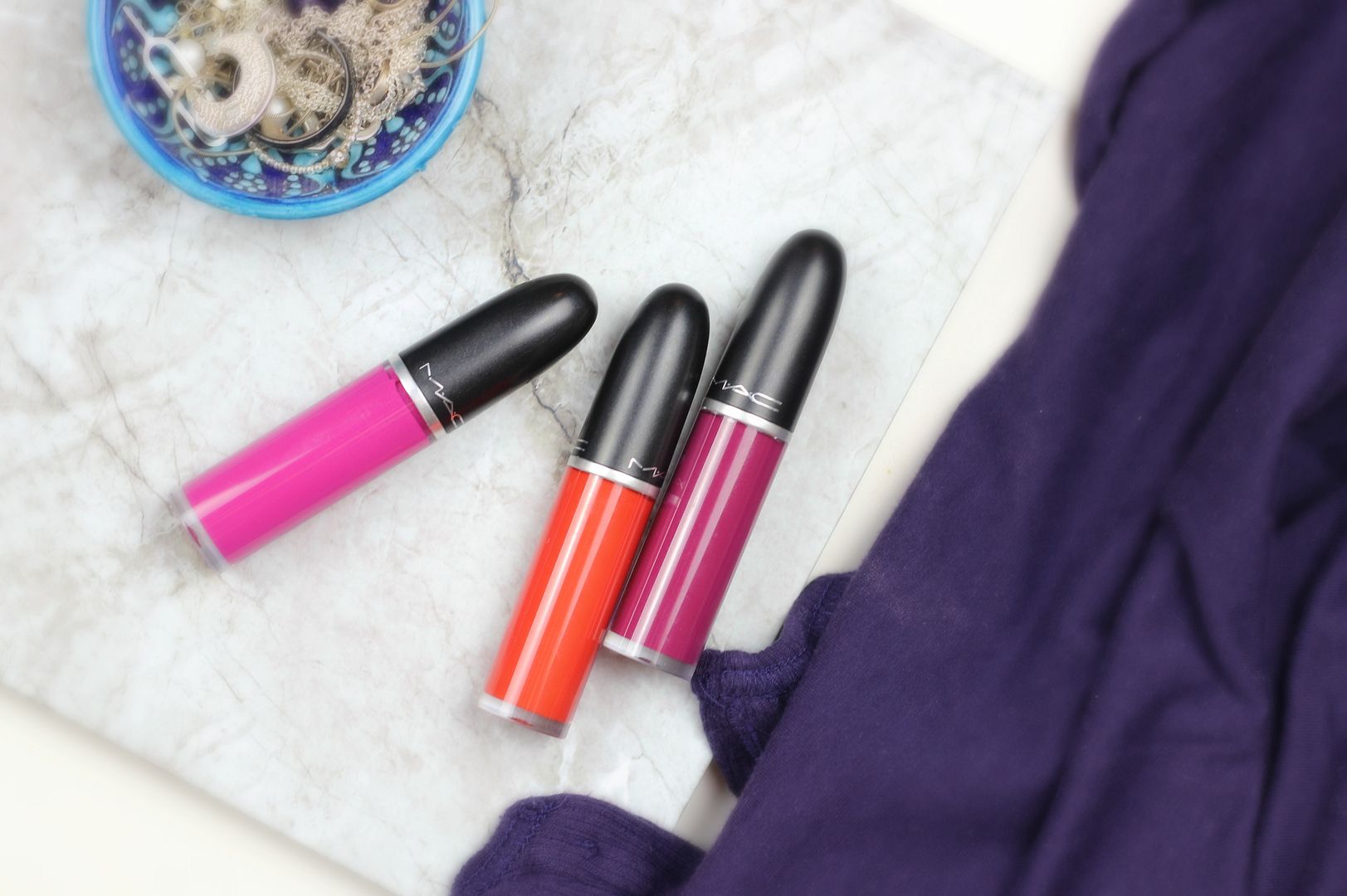 Well aren't these a sight for sore eyes?
You bet they are.
Tell you what though, the MAC retro matte liquid lip colours, have been my obsession for so long. I waited for these. Not patiently. Nope, I waited for these for SO long and ordered them after 5 seconds of seeing them online. Thanks to
Sarah
, as always, for alerting me about new MAC collections. I was so excited about these in particular because I have been on
the
biggest liquid lipstick kick lately, and hello, hi. I'm a MAC addict. My two loves brought together. I picked up three of the bright and spicy shades, and have been trying them out. Get prepared to see lip swatches on my tired face, because I took these photos at 10pm and I… have looked better.
A word on the formula – these are dry. DRY. When applied, they are like a mousse and feel nice, but then they dry down and give you that oh-so-sweet powdery finish. I love them, but don't ever make me swatch three of them in a row again because I thought my lips might fall off. The purple in particular was also near impossible to remove, so one to keep in mind should you want bullet-proof lipstick.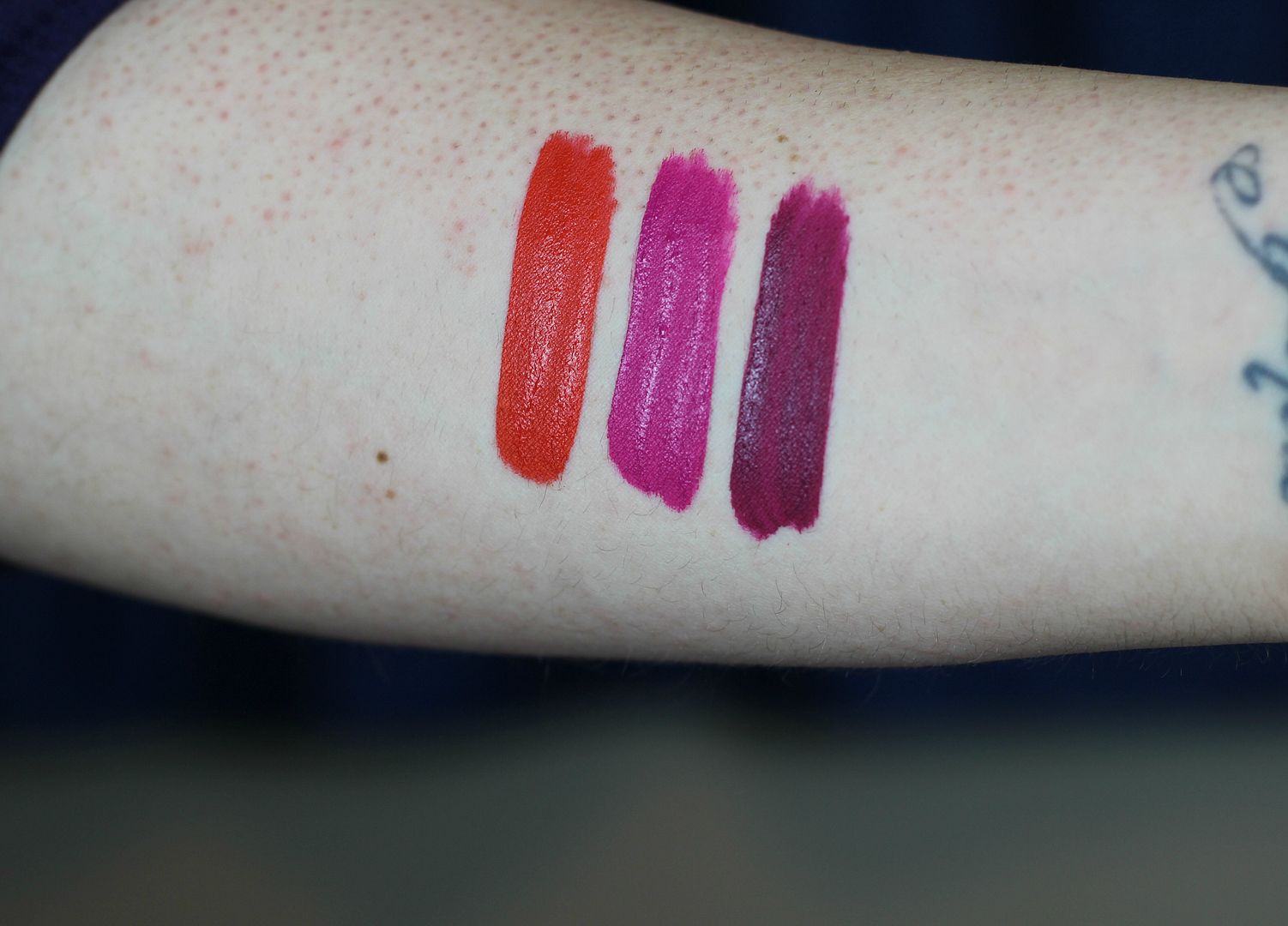 Quite the Standout / Tailored to Tease / Oh, Lady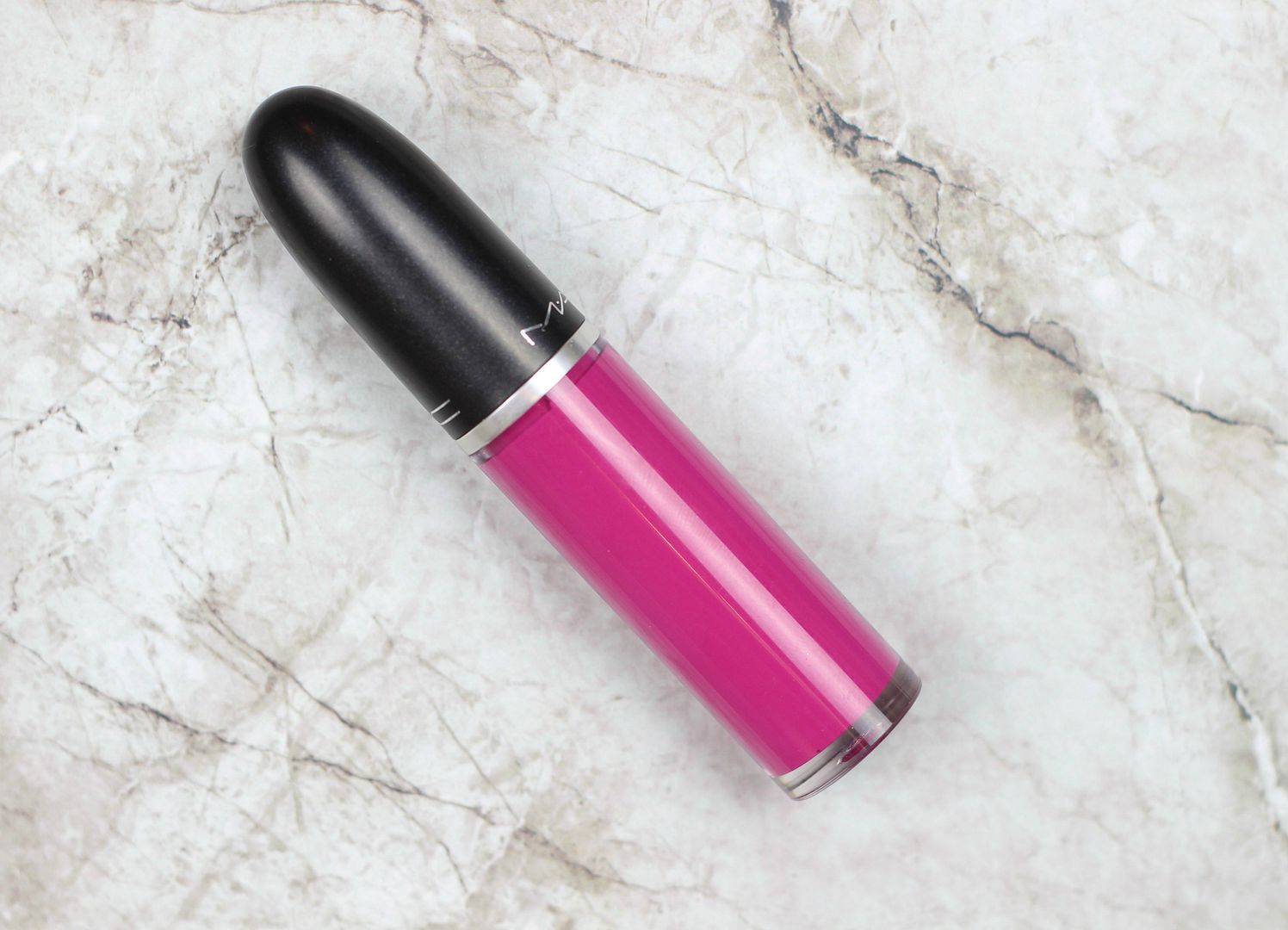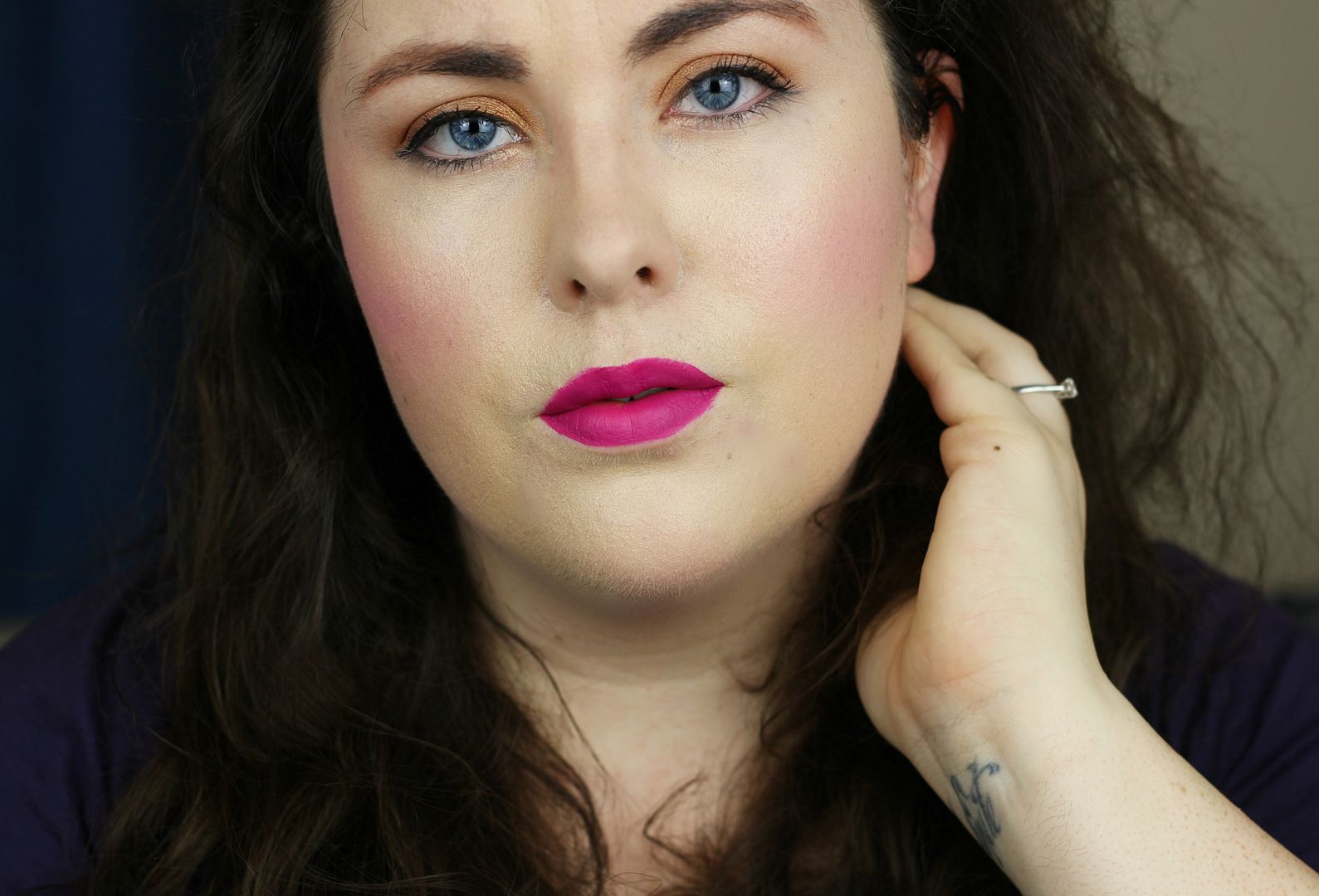 Tailored To Tease
They say mothers can't have favourites, but… This one. If you buy any of the shades, buy this one. Incredible colour, incredible formula. Similar to Flat out Fabulous in that it instantly makes your whole face look brighter and better. Like a pinky little punch, it makes you feel all pretty and perky. Going to wear this forever.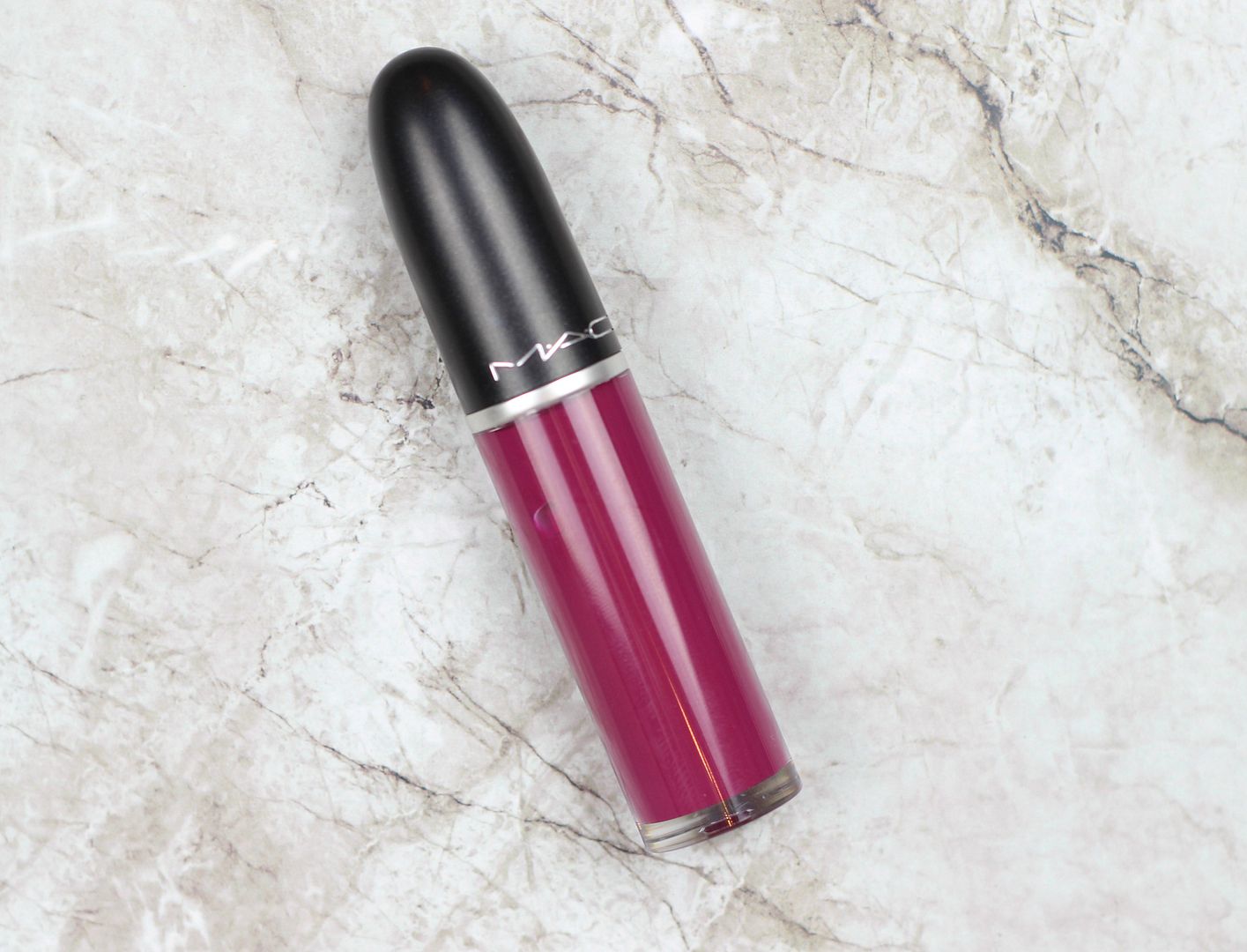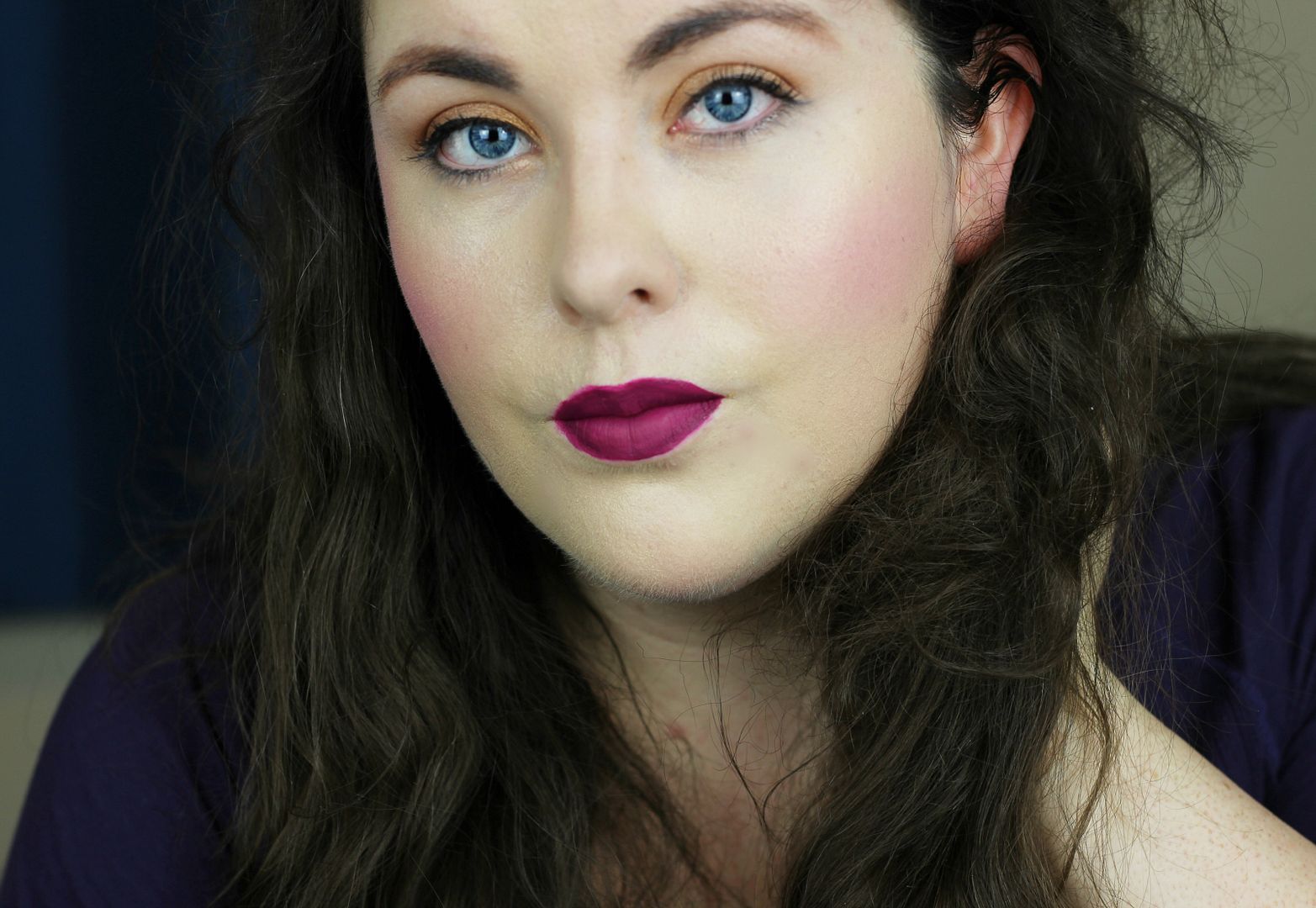 Oh, Lady
Whoah there, you sexy little eggplant colour, you. I didn't expect you to be so bold and unashamedly purple, but you are and we love you for it. This one is dark, and I think has the potential to wash you out BUT have you ever seen such a perfect matte purple? So often darker shades go streaky, but this one is so pigmented and even. Going to wear this when I feel sassy and want to feel fierce af.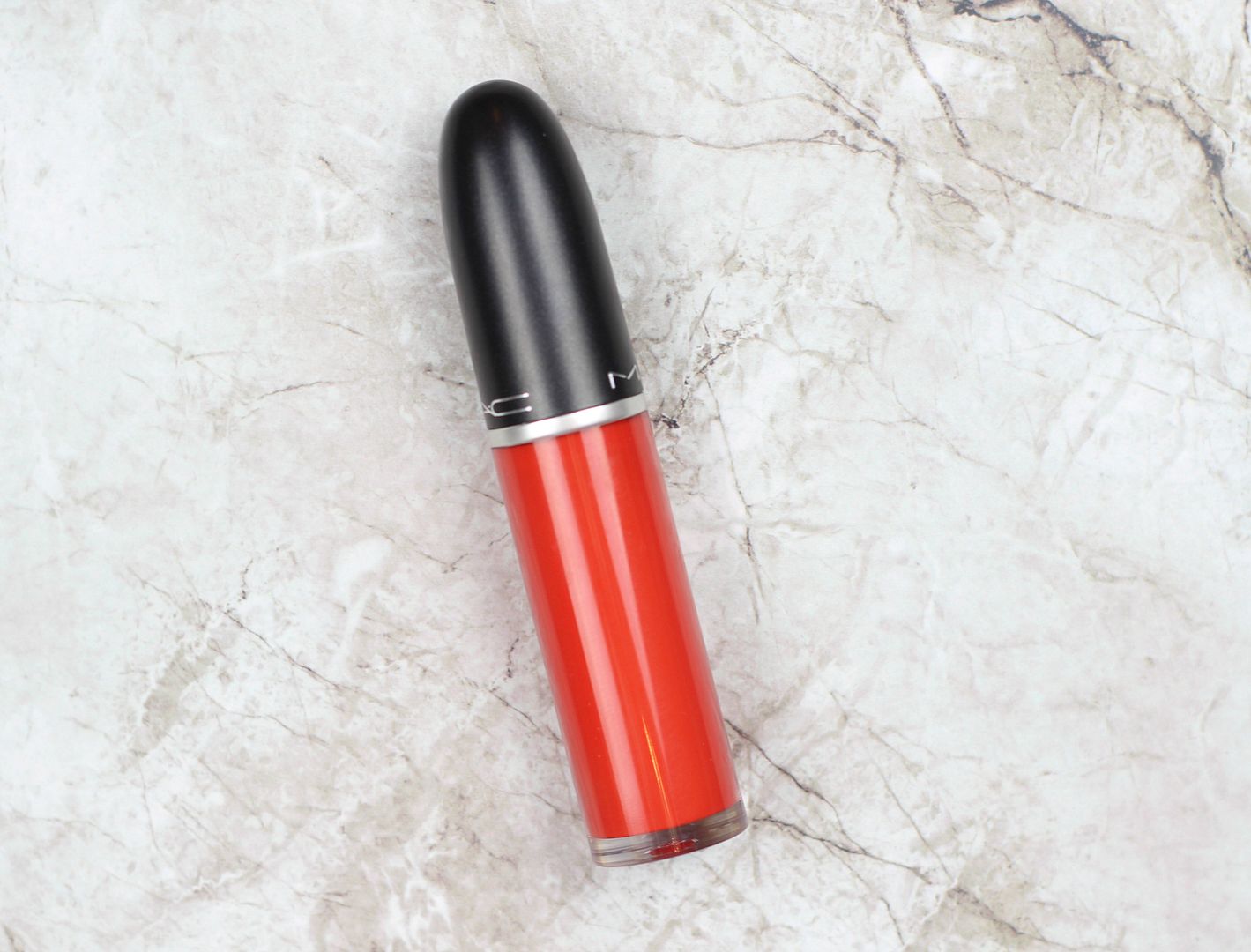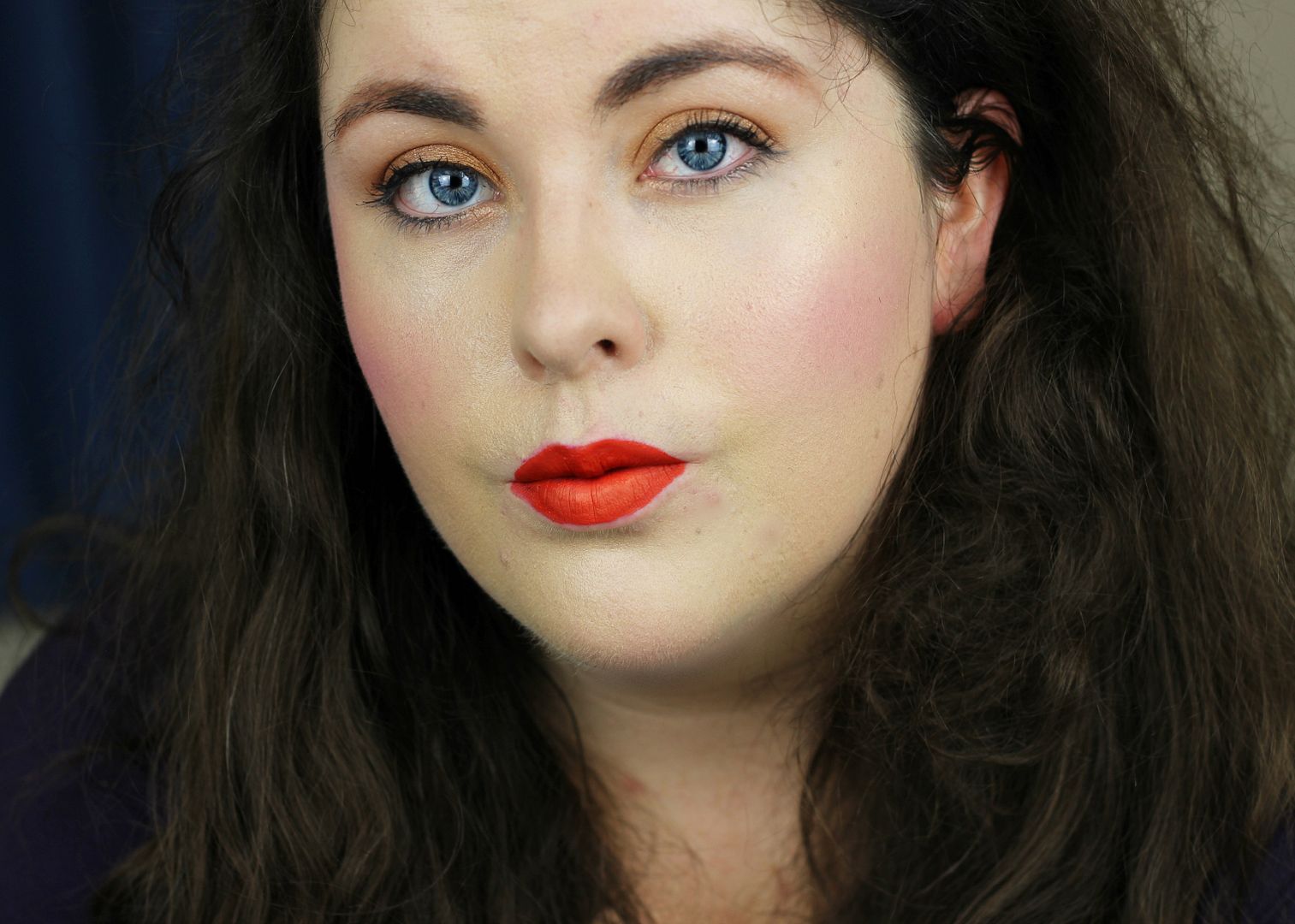 Quite The Standout
Lady Danger in liquid form? Literally my dream. This one has slightly less red on the lips and pulls a bit more orange but is one of those gorgeous summer colours that I can see with sun and cocktails. I just want some gin, OK? This one felt the driest on my lips.
So, what do you think? Are you a fan of powdery matte lips?