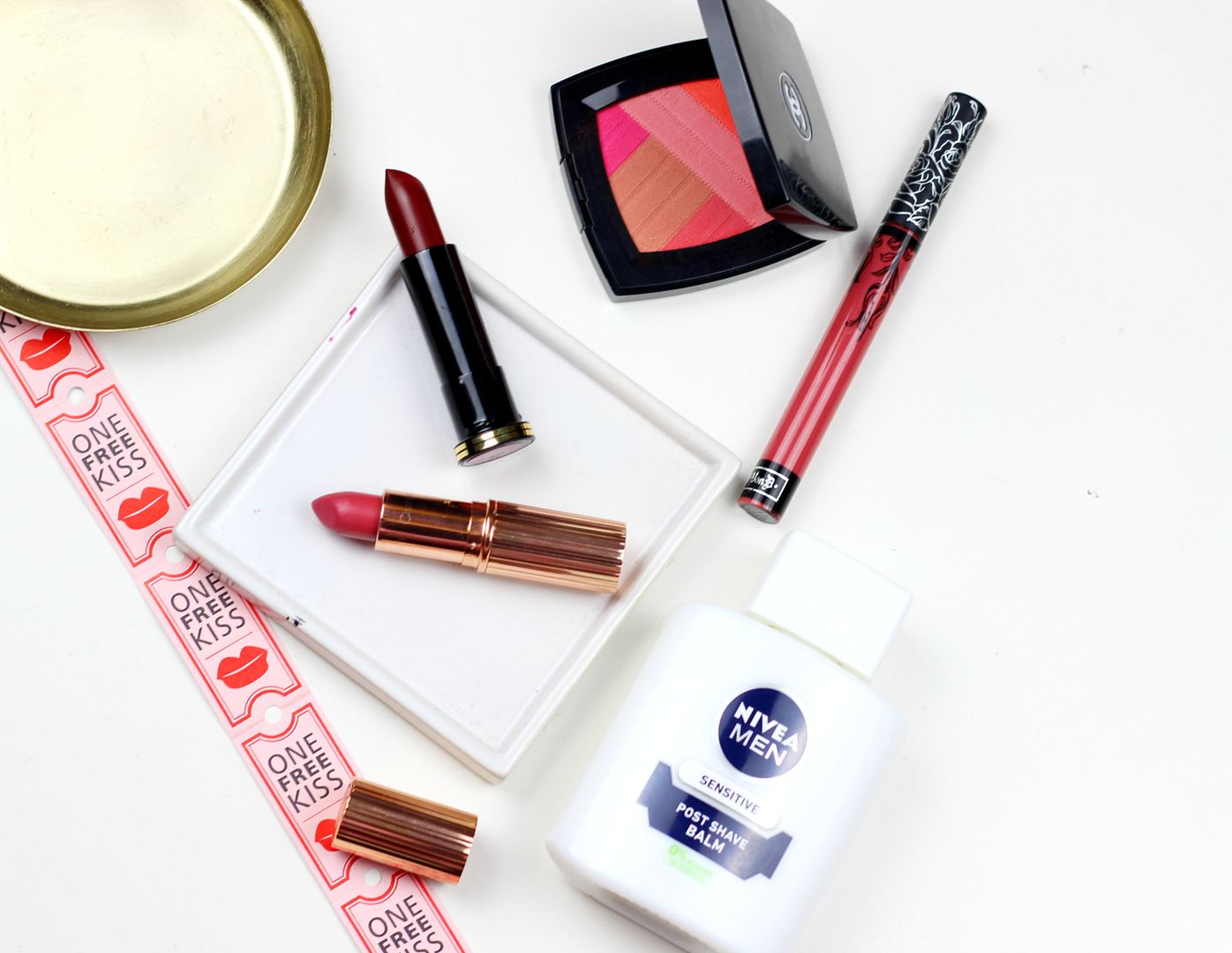 Can 2016 just slow down all ready?
Don't you know you're going too fast? It's probably OK though, because I got loads of new lipsticks and that's basically all my life is about right now.
If I have to pick three… I'll go for the Charlotte Tilbury Kiss Chase lipstick (full post on that
here
), liquid lipsticks, in general and the Urban Decay x Gwen lipsticks (full post on that
here
).
To go with all the lipsticks, I've been blush obsessed… like always. This month I've been loving the Chanel spring blush. Just looking at it is enough, because it's like an actual piece of art. So pretty. This is a really nice, brightening shade of pinky coral that goes with any lip shade. Full post on that
here
.
I've also been loving the nivea post-shave balm, used as a primer, all month. It hydrates the skin so nicely, and manages to make my base look a lot better on as well as making it stay on the skin for longer. Win win, and it's so cheap! See my full post on that
here
.
What have you been loving this month?
If you liked this post you might like this post on liquid lipsticks or this post on my January favourites.