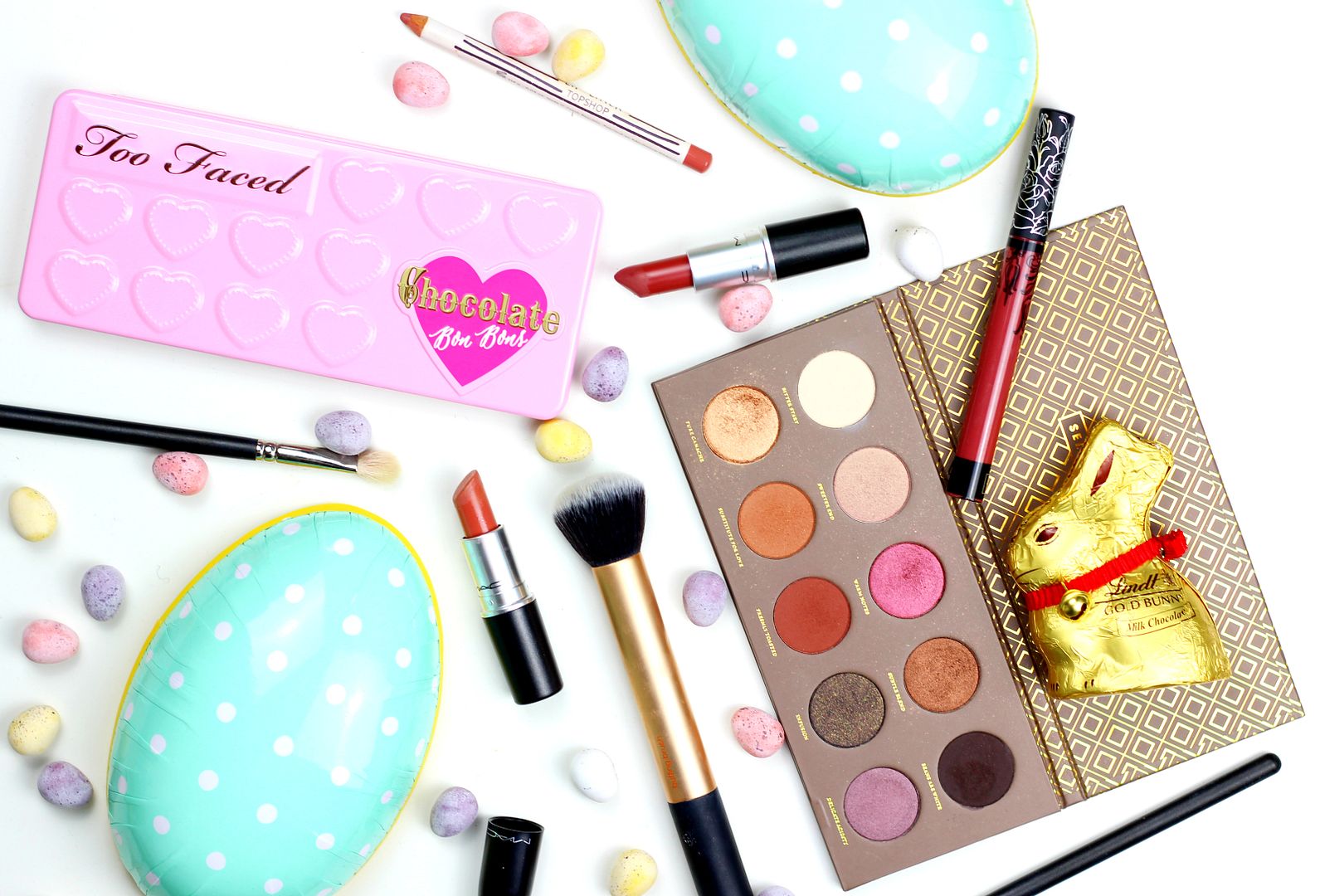 It's officially a four-day weekend of chocolate – happy good Friday!
I'm so ready.
To get in the chocolate spirit, I've edited together some of the best makeup with chocolate-hues… After this, I'm off to head off to a few markets and maybe eat as much chocolate as I possibly can.
If we're talking about chocolate-inspired, best to start with the The Too Faced chocolate bon bons palette. Makeup that smells like chocolate? I know. I want my eyelids to smell edible, too… Another must-have is the Zoeva cocoa blend palette. Oh my, I don't think I could love this palette anymore if I tried. Ten sumptous and rich shades with a perfect formula that all complement each other so well. I could almost definitely just use this palette forever, but alas I am too fickle. An incredible bargain as well – basically the same price as a box of chocolates, and much better.
Lips-wise, chocolate-inspired shades are still very much welcome in my book. I love whirl for that perfect 90s look, but Kat Von D Lolita and Velvet Teddy are other deliciously awesome alternatives.
Happy four day weekend, everyone! 🙂