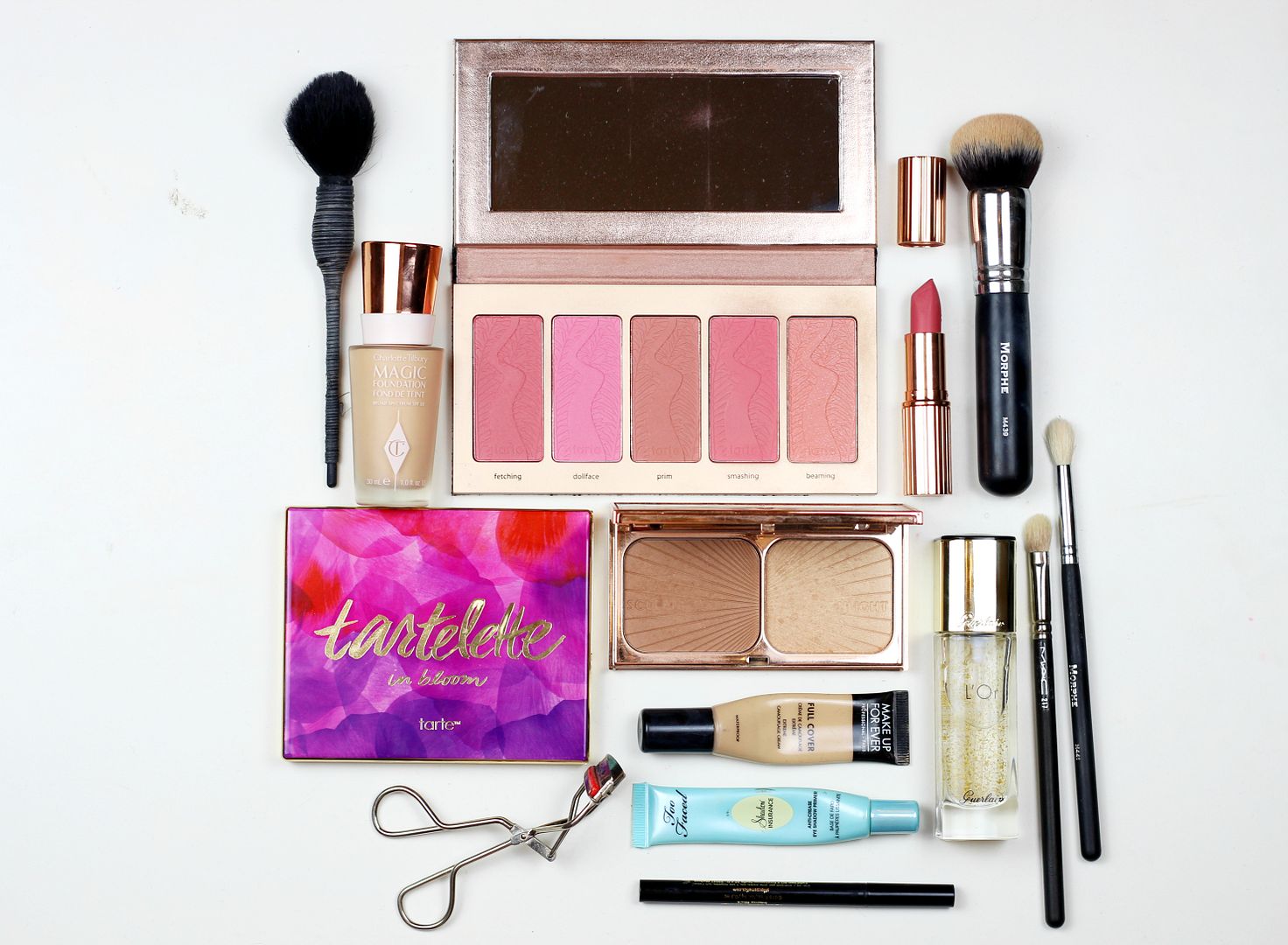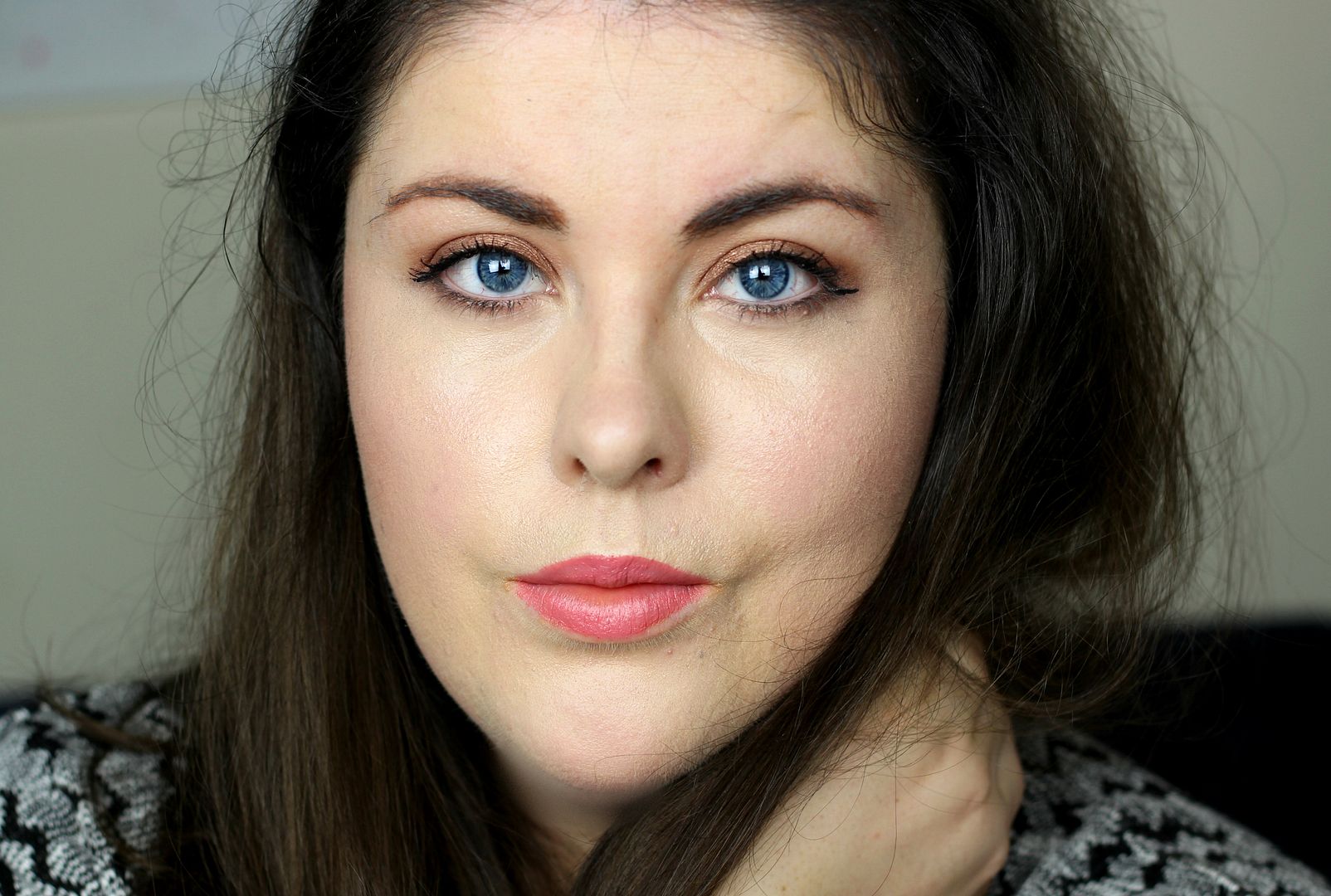 We'll call this the 'I'm tired, is it the weekend yet' face, shall we?
Good, because I am so tired.
Maybe I need to take my own advice in
yesterday's post
(subtle plug) and give myself a break this weekend. Before we're quite ready to live in pyjamas for 48 hours, here's some of the makeup I've been happily slapping on recently. Please note this photo was taken at 20:45 – thank you lawd for soft box lights for making me look much nicer.
On my eyes is the Tartelette In Bloom palette – gorgeous, gorgeous shadows. Wearing the bronze, firecracker, in the photo and it's incredible. Check out my full
post on that here
.
Foundation wise, I think my face costs about ten thousand pounds at the moment. I'm using the Guerlain primer (
raved about here
), Charlotte Tilbury magic foundation (shade 3) and the Zelens treatment drops mixed in (
more on that here
). Pricey, but my skin is looking OK! *waits to be cursed with spots for being so hubristic*
Little shoutout for the Clarins instant concealer – gone back to it and forgotten how good it is for under the eyes. The very best for dry skin. Still religiously using the Tilbs bronze and glow duo, with a different Tarte blush everyday depending on how I'm feeling.
My lipstick changes every single day, but here it was Charlotte Tilbury between the sheets, which is a very pretty pink for spring.