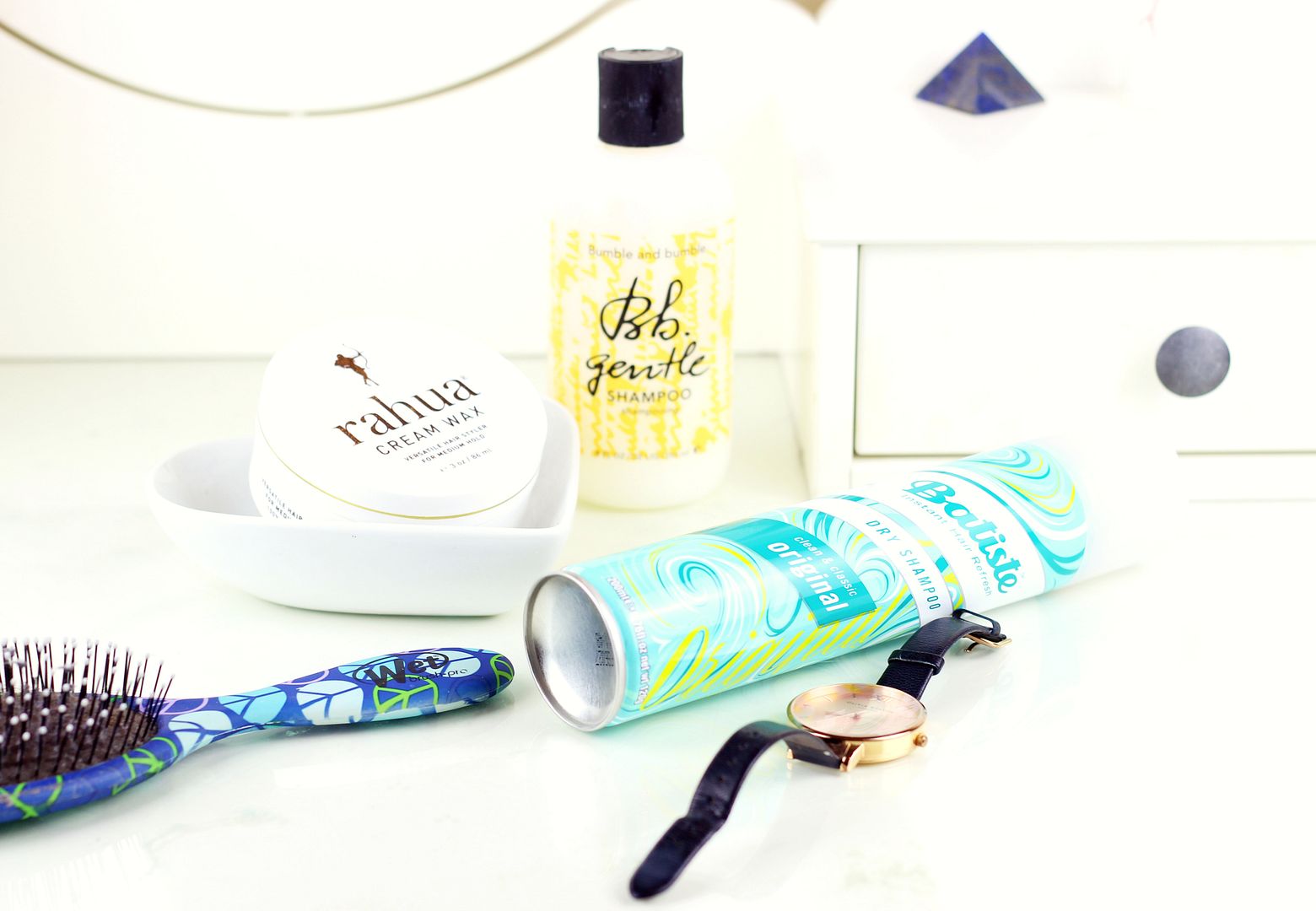 The only hair brush that works for me is the
Wet brush
– my hair gets so tangled, so quickly. As in, I brush it before I wash it and then have to brush it again afterwards because it's so tangly. I don't know, but this brush is the best I've ever used because it cuts through tangles quickly and is relatively pain-free.
When I do have to wash my hair (I know I'm not the only one who puts it off for as long as possible, right?) I use the
Bumble and bumble gentle shampoo
– it just does the job and leaves my hair feeling clean and soft. When it's still damp, I like to use some of the
Rahua cream wax
through the ends, as this helps to tame the frizz a bit. I think it works especially well on my wavy hair, as it acts as a curl cream of sorts in that in defines the hair and leaves things looking a bit smoother and sleeker.
Last but not least, dry shampoo. Where would I be without you? I have a can of
Batiste dry shampoo
at the moment, and my top tip for anyone is to apply it at night. Apply loads, and then tie your hair up and leave it and then in the morning you wake up with magical non-greasy hair.
If you liked this post you might like this post on Sunday pampering and sunday beauty chores or this post on 10 things every blogger has in her handbag.
This post contains a PR sample.