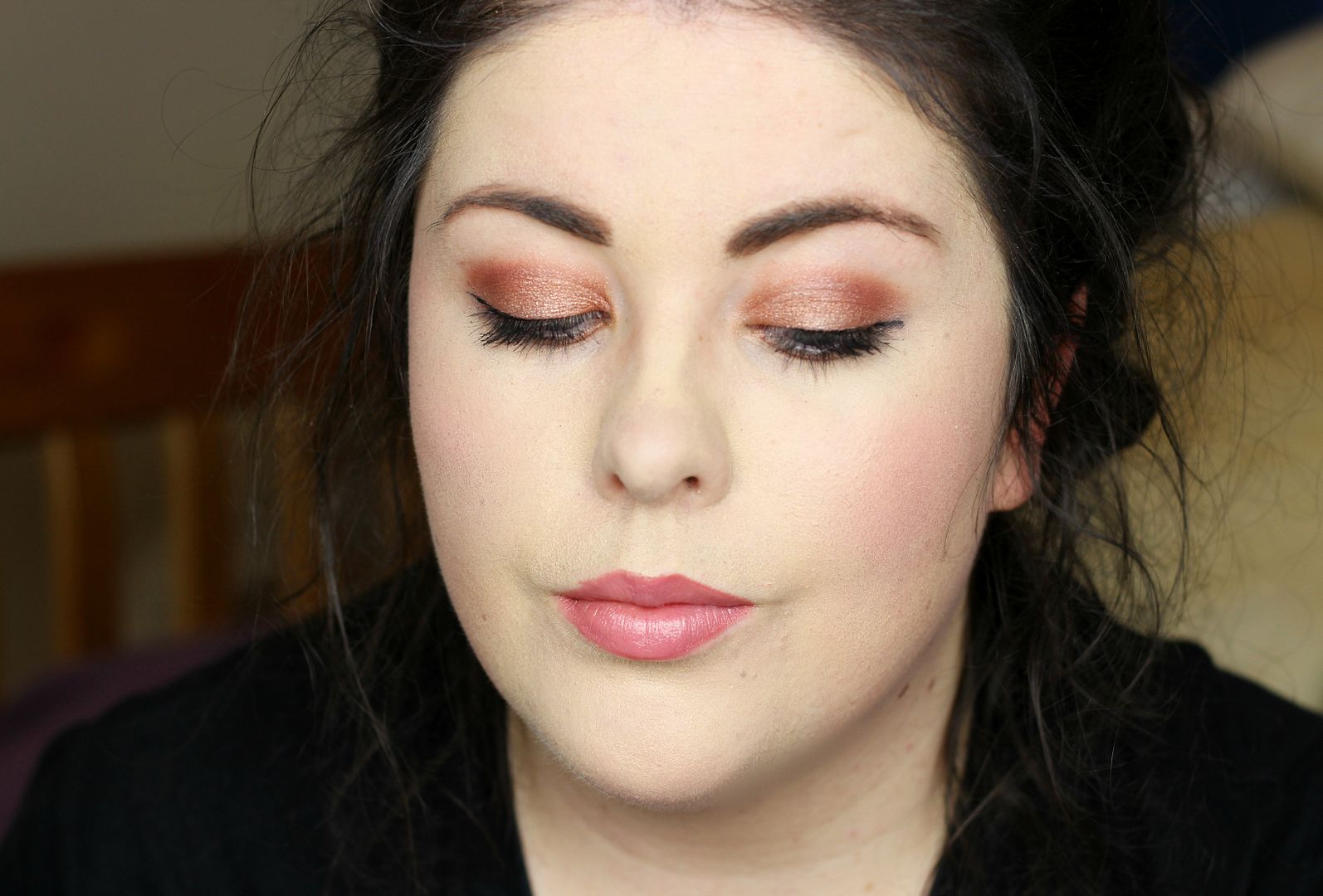 Ok, stop what you're doing. Go order the makeup geek foiled shadow in Grandstand right now.
Done?
The formula (foiled) is unlike any other shadow I've tried – it's incredibly pigmented, creamy and soft. They're literally like butter, and almost melt onto the lid. The regular makeup geek shadows are great and easy to use, but the foiled ones really enter their own league. With great creaminess comes great sadness though, because if you drop it they will probably break due to their softness. Case in point, my flamethrower shadow which fell onto carpet and exploded everywhere. This shade though,
Grandstand
, is all kinds of gorgeous – it's a soft rose gold that is perfect to wear in the day. It leans a little pink but has lots of gold in to make it reflect the light. I've worn it pretty much everyday since I got it, because there is just something so sheeny and pretty about this colour. Basically a must for blue eyes as well.