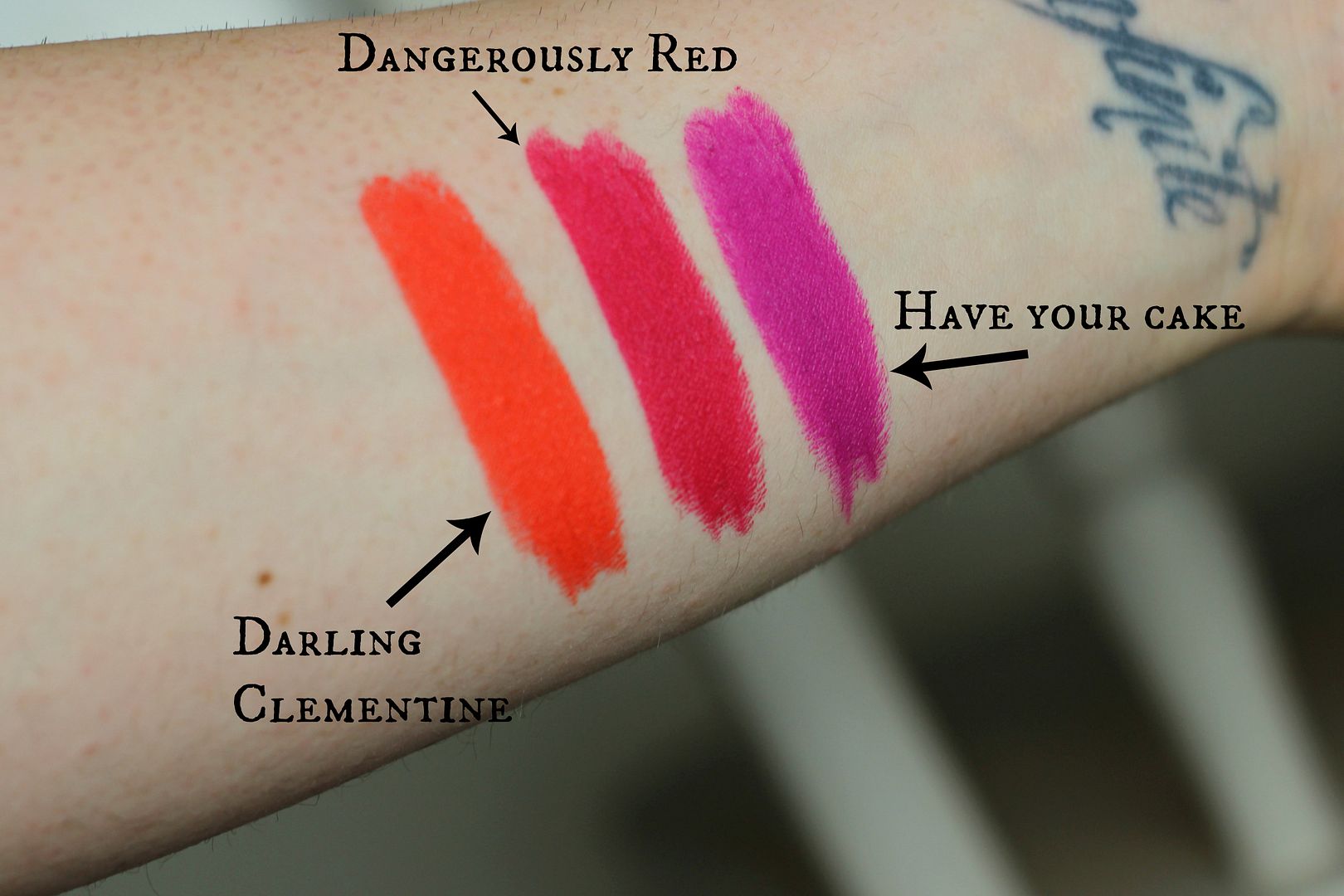 See? I told you I was happy to justify absolutely anything for the blog. This time it was three bright new shades of lipstick from MAC.
The Zac Posen lipsticks really interested me because MAC has worked at Posen's shows for years and years, so this makeup collection should have had some good thought put into it. Darling Clementine is a really bright and creamy orange – it's not neon or red. Clementine is the perfect name for it I think. It's a matte formula, but not drying in the slightest. Dangerously Red is more pink than red, but has the same formula as darling clementine. I'd describe this shade as more a fuchsia with cool undertones – this one is more dupe-able.
Have you cake
is from the pretty giant MAC flamingo park collection (blushes, shadows, lipsticks, beauty powders and more) and is the only shade that really spoke to me. It's a bright purple pink that doesn't lean too purple and is just one of those really pretty brightening shades.
If you liked this post you might like this post on lipstick queen or this post on KVD Lolita.