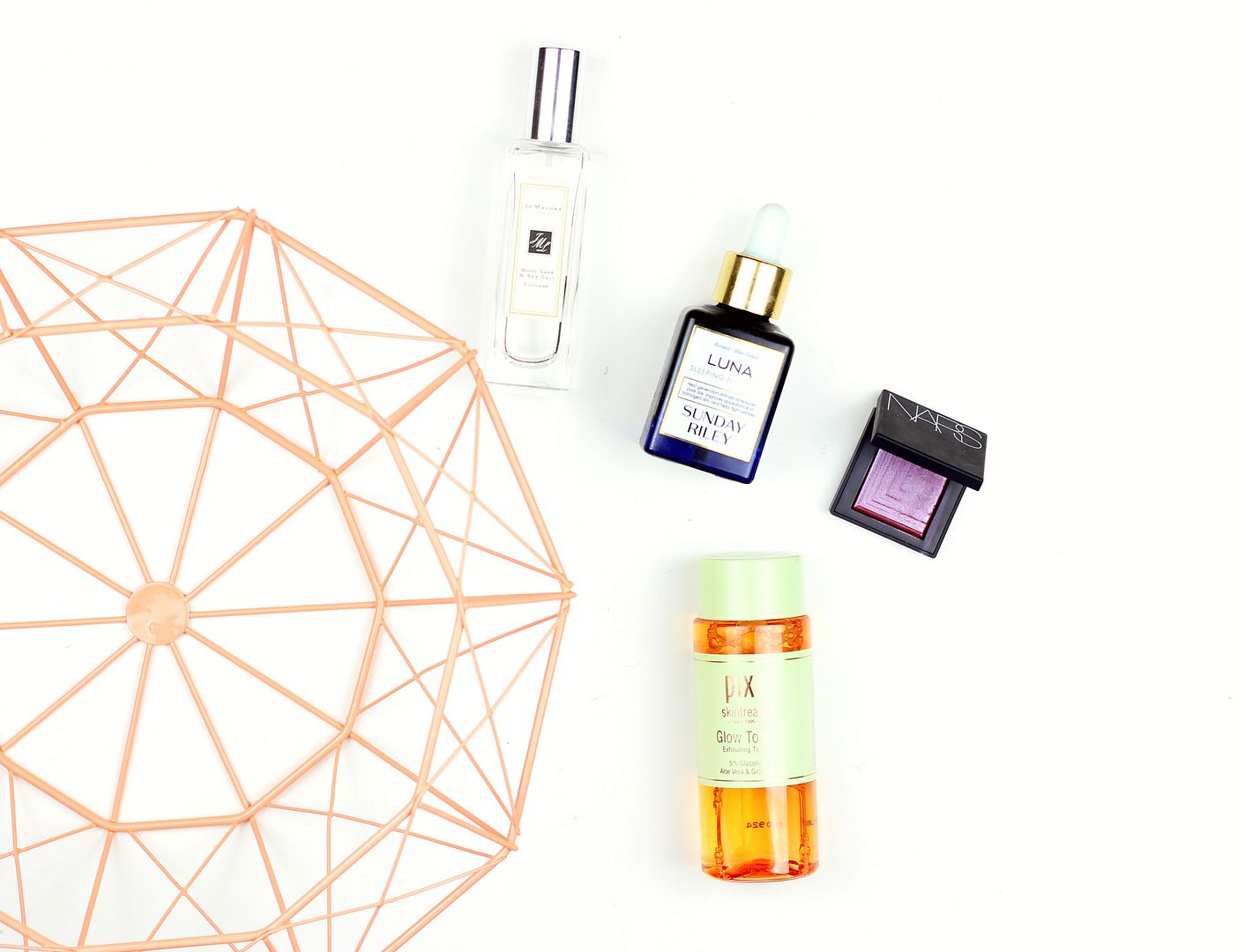 Turns out I don't love every single product I use… Some of them I think are incredibly overhyped.
It goes without saying (but I'll say it just in case) that some of you might like these products. That's fine! I'm just saying that I don't love them as much as the hype led me to believe I would…
Pixi glow tonic. This one gets so raved about, but it's distinctly average – I used the mini bottle up and didn't notice a difference. Maybe my skin has become hardened against acids, but this isn't as good as the Clarins option, or Nip + Fab.
Sunday Riley Luna Oil. SO EXPENSIVE. Like, why? What's in it that justifies the price tag? Some retinol and some food colouring? The blue dye isn't natural. I don't know, this is nice but I don't see a drastic difference in my skin, and I can only use it once or twice a week or my face gets sore.
NARS dual intensity shadows. Like, they're not quite good enough as dry shadows, and a bit of a faff to use as wet? Good if you want a crazy smokey eye, but I never find myself reaching for them above any other shadows.
Jo Malone Wood Sage and Sea salt cologne. I love Jo Malone, but this perfume is gone pretty much as soon as I spray it. Absolutely no staying power, I wouldn't bother with this at all.
NARS Orgasm blush (not pictured). Oh no, on me this is far too red and far too sparkly. It's pretty enough, but definitely not the best blush in the world – NARS has loads of nicer blushes (luster and sin), and this one is definitely not for me.
What do you think is overhyped?