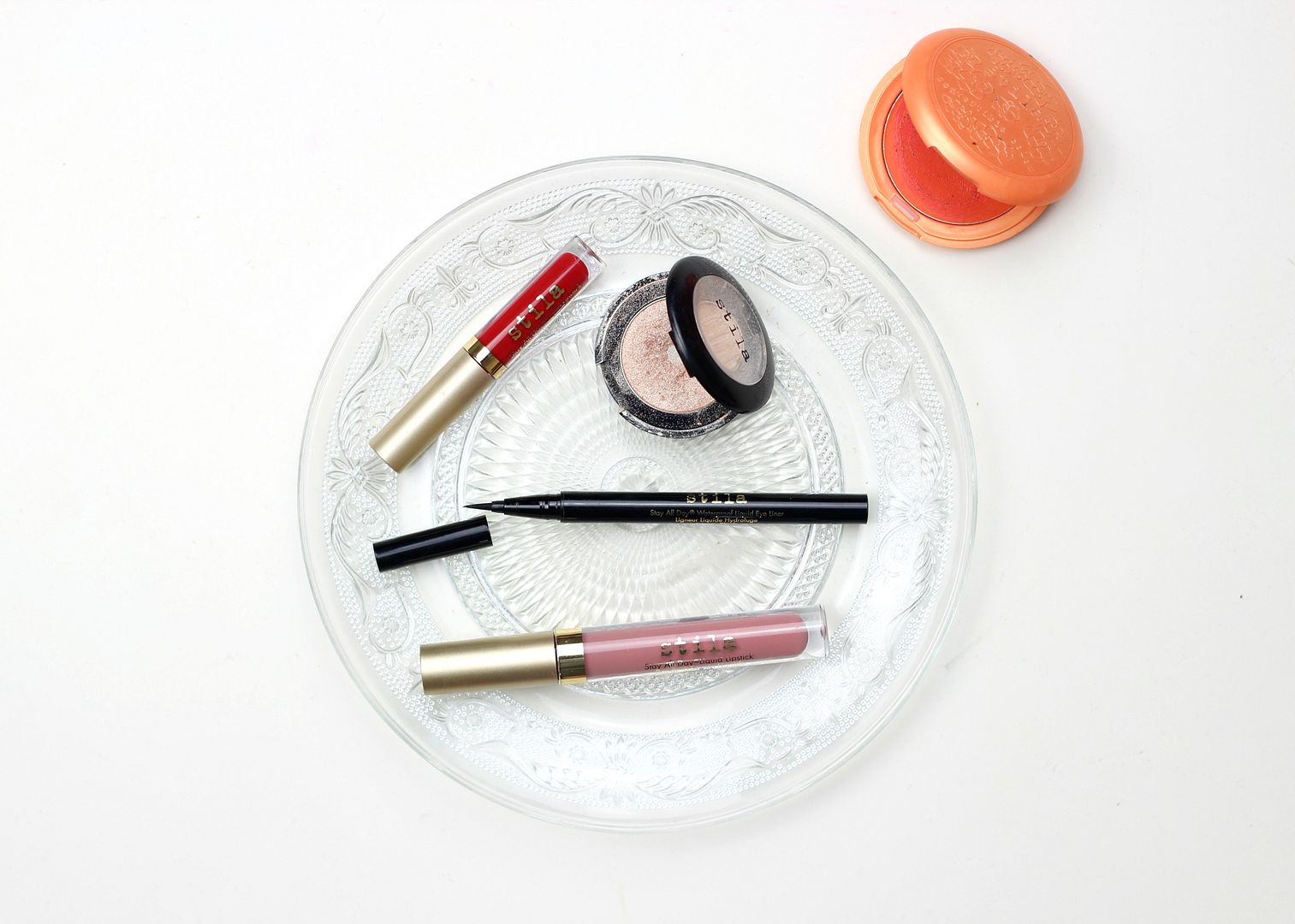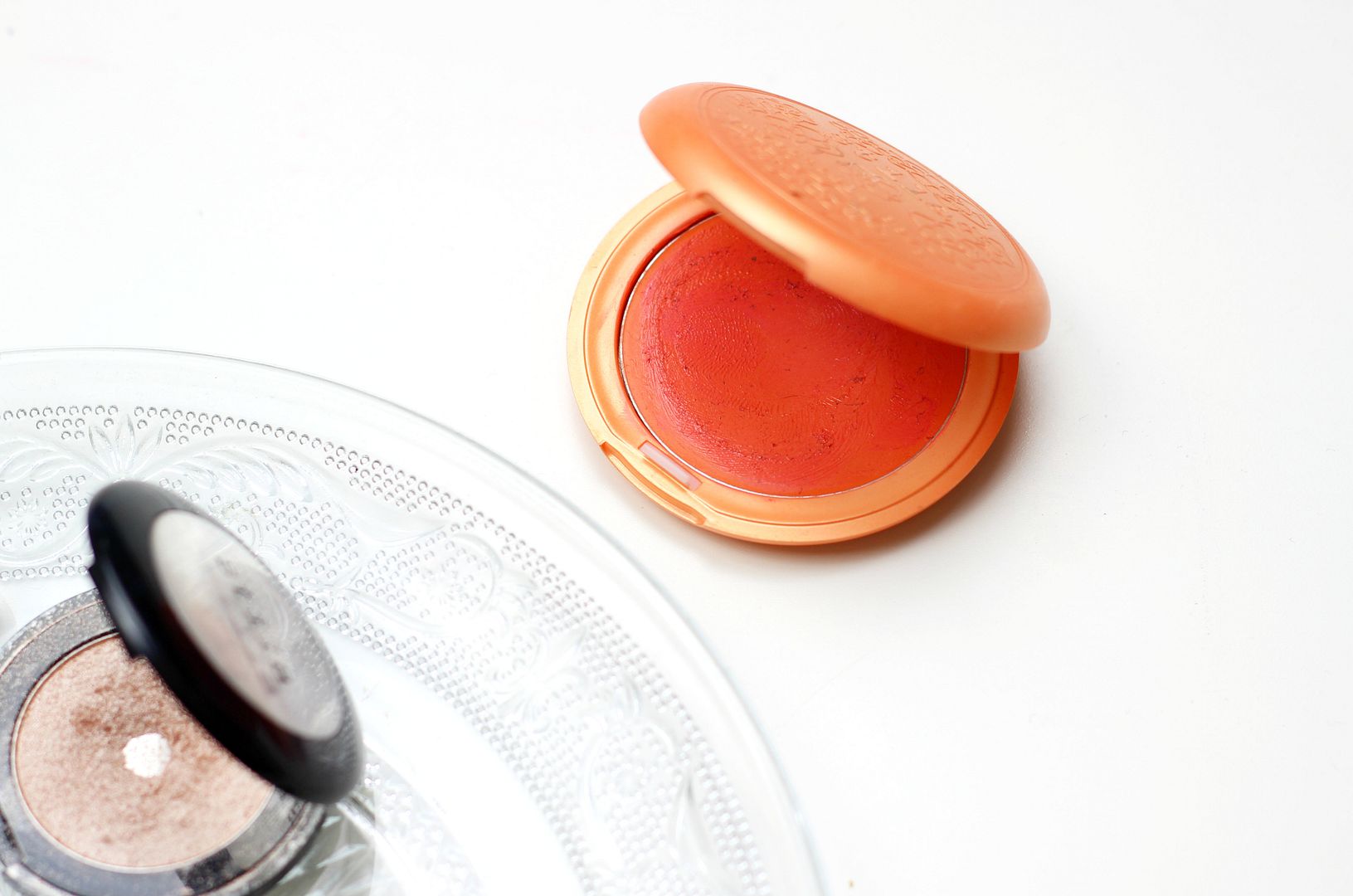 Yep. I'm head over heels in love with another brand. Stila has found its way into my makeup bag and become one of those brands that I can't live without. All in the name of research, though.
Did I mention I love liquid lipsticks? Oh, I did? Good. The Stila option – the
stay all day liquid lipsticks
– are some of my favourites. The formula is a dream and there are a lot of different colours. I love Patina, Aria, Baci and Fiery the best, but they are consistently nice to use. They smell like cake and aren't too drying – winner.
An oldie but a goodie… the eyeshadow in kitten. This is old, but too good to throw away. I tend to use it just as an inner corner highlight, but the formula of this is unlike any other shadow – so so soft, buttery and a dream to use. I need one of their palettes, right?
Let's take a minute to appreciate the packaging for the
convertible colour blushes
– my favourites are Gladiola and Petunia. An easy to use cream blush that stays looking creamy and dewy on the skin and actually looks OK on the lips.
Looking for an easy to use, black-as-back liner? You could do a lot worse than the
stay all day waterproof liquid liner
. Teeny tiny nib, this one is very similar to the KVD in terms of longevity, opaqueness and ease of use.
Have you tried anything from Stila?