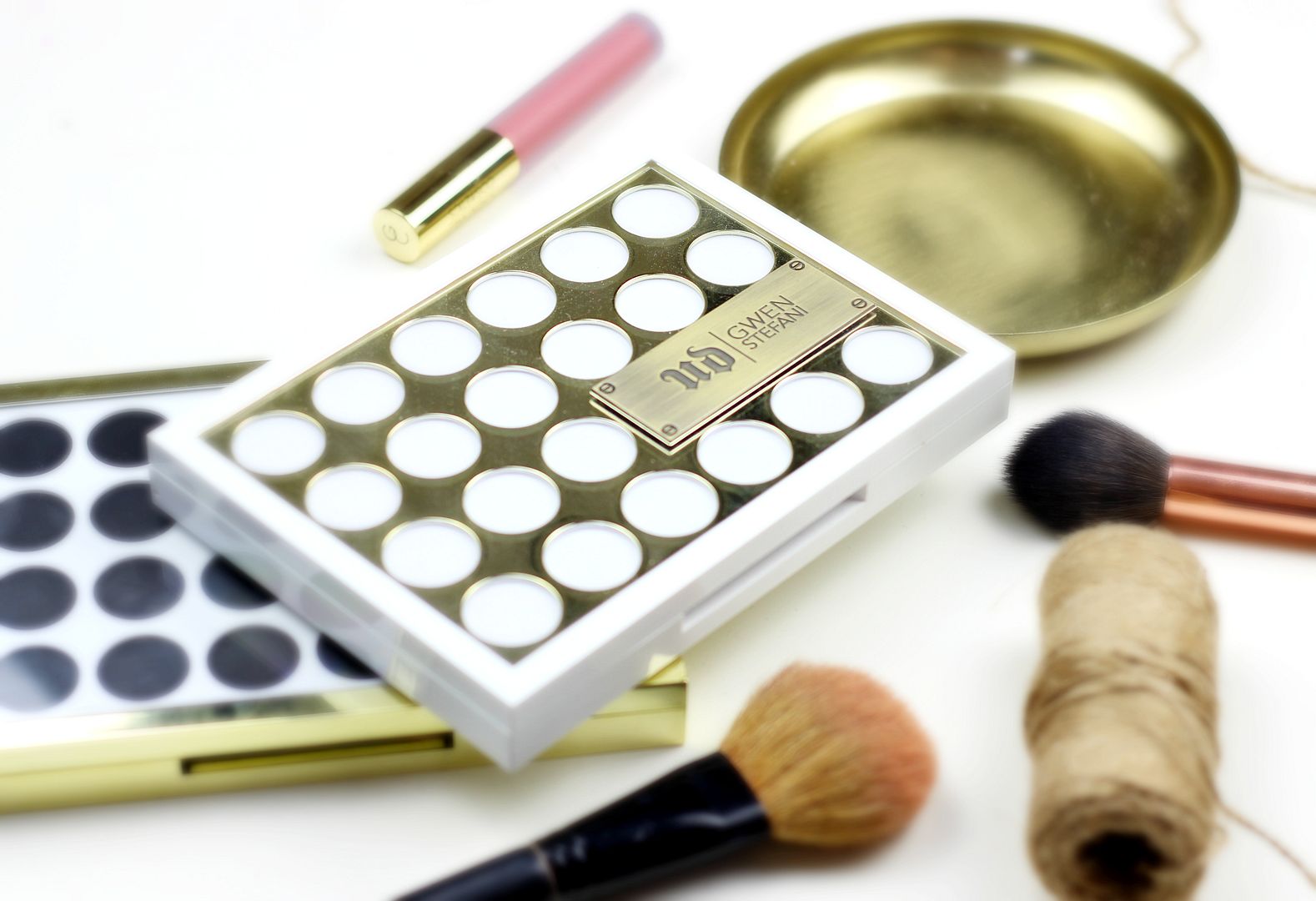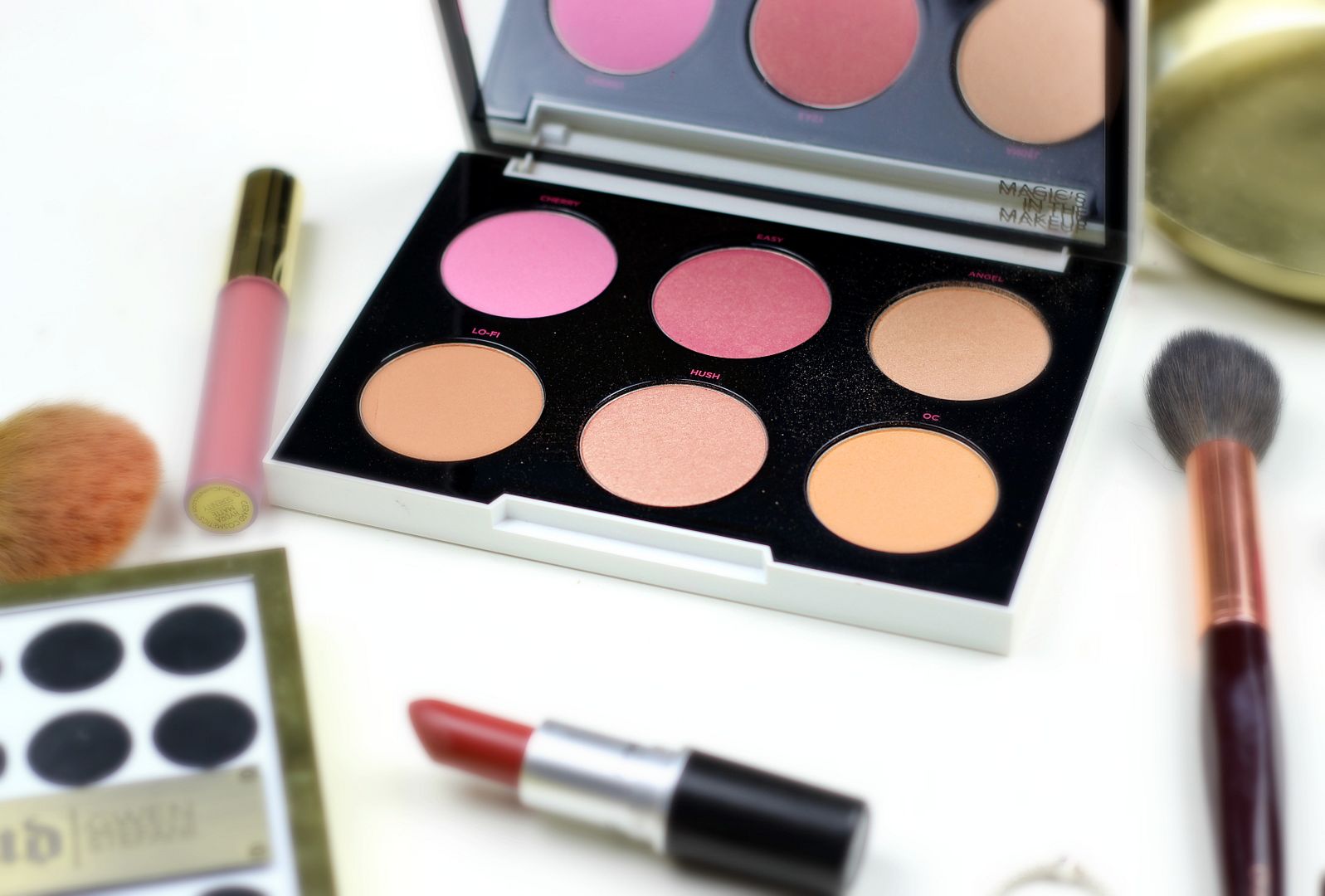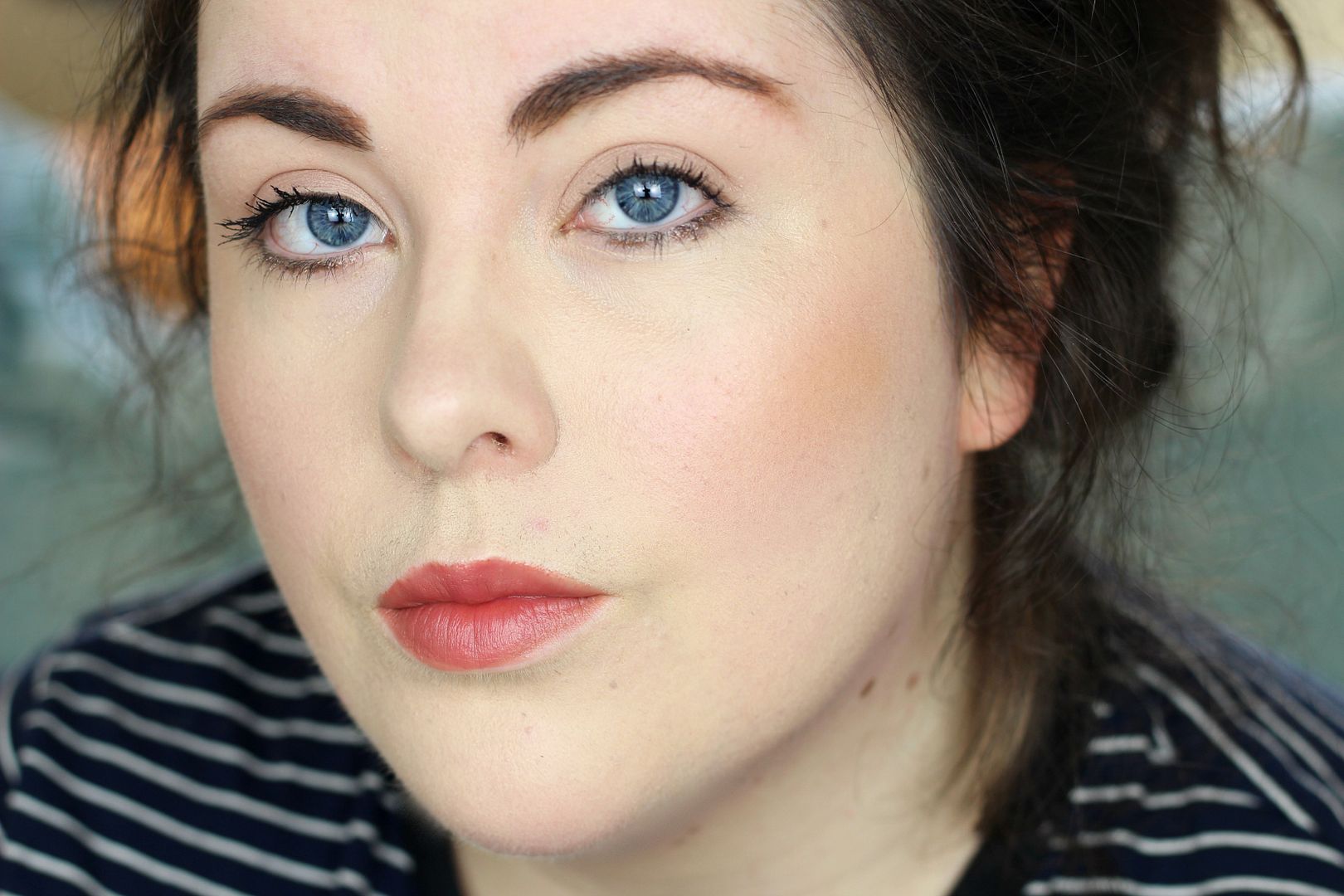 The obsession with the Urban Decay x Gwen Stefani collection continues.
This time it's six silky blushes in one little palette.
I bought this at the Urban Decay store opening at Brent cross after
Alice
told me to, and because I am so weak. I saw the six shades and knew it was perfect for a blush fanatic like me. If you're pale, like me, this palette covers all options. I wasn't sure which shade I would use the most, but I have been using every single shade everyday. In the photo above I'm wearing OC with Angel as a highlight. I hope you can see how glowing the highlighter is – it's so shimmery and pretty.
Cherry – light, cool-toned pink
Easy – shimmery rose
Angel – champagne shimmer
Lo-Fi – matte orange
Hush – rose gold
OC – soft peach
The blushes are designed to last 8 hours – on me, blush tends to last until I take it off because my cheeks are so dry that everything stays in place. I find the blushes pigmented, soft and easy to use – they're all consistent in the palette. I think the formula could blend a little easier – not my favourite blush formula ever – but the palette is really nice to use.
Are you a fan of the Gwen Stefani x Urban Decay collection?
If you liked this post you might like this post on getting cheeky with nars or this post on the chanel harmonie blush.