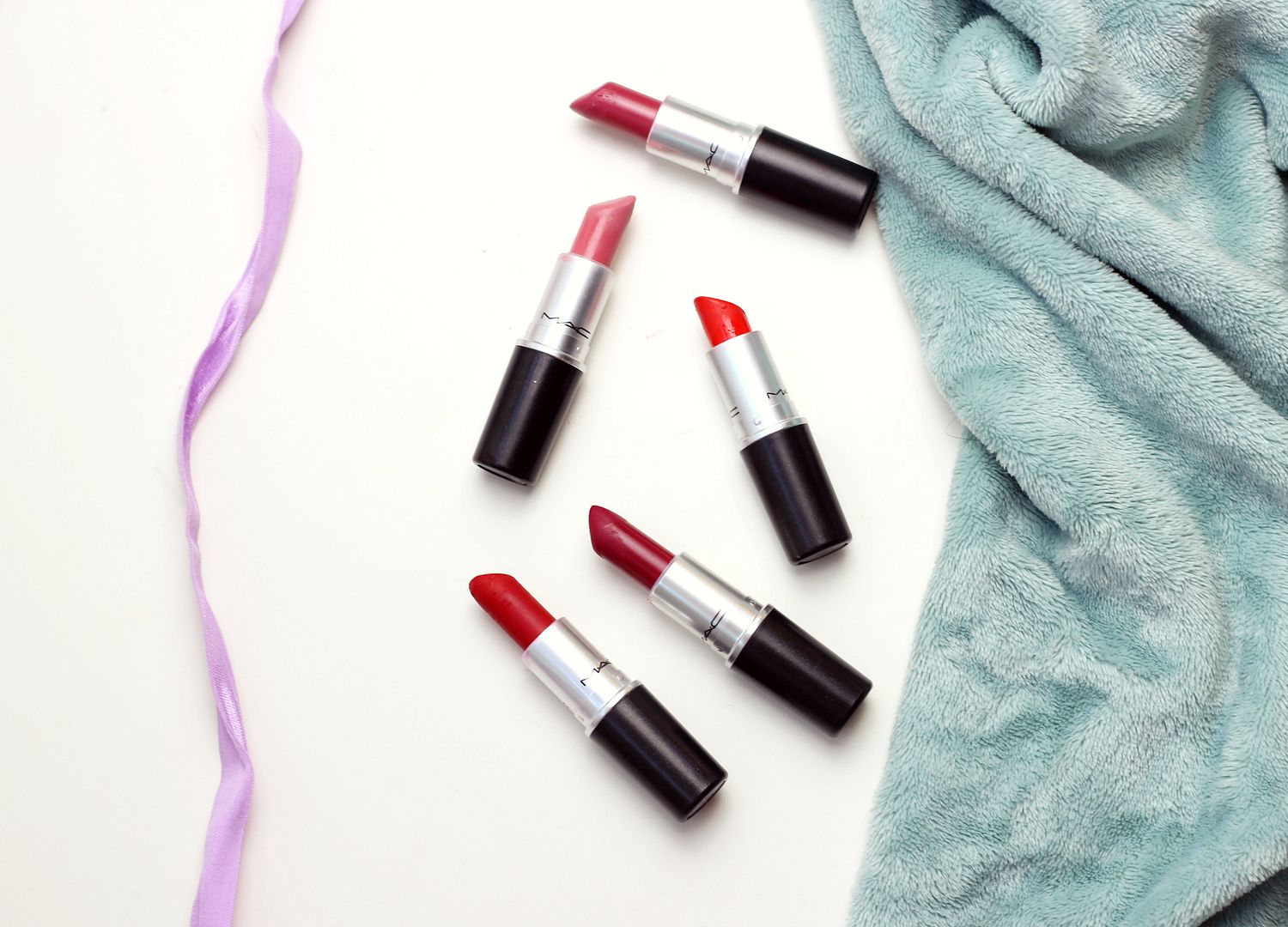 We all know I love lipstick.
We all know I love MAC lipsticks.
I love them all, but I don't love them all equally. There are five that I go back to again and again and again, and they are the fabulous five.
These might not come as a surprise (sorry), but these have stood the test of time and are all lipsticks that I would repurchase a thousand times over.
Craving doesn't get enough hype, in my opinion, considering it such a gorgeous muted berry little number that always brightens up the complexion and manages to make everything look really polished.
Lady Danger. This gem! This is such a beauty, and one that instantly makes me feel all sassy and sophisticated. Pare this with copper eyeshadow and loads of eyeliner and yeah, you're onto a winner. When I own my own house I want to have my front door this exact shade! Yup.
Pink Plaid is the perfect pink for me. It's cool-toned, but not too purple, and just goes with every makeup look ever and always makes me feel a bit prettier.
Ruby Woo is just such a classic red that everyone always needs. It's so cool-toned, and reminds me of pin up makeup in that it looks so retro. Mmm.
D for Danger is my most recent addition to the list of MAC lipsticks I need forever more in my life, but I love this one. An interesting shade – it's a bit berry, a bit red, a little bit pink and all kinds of amazing.
What are your favourite MAC lipsticks?