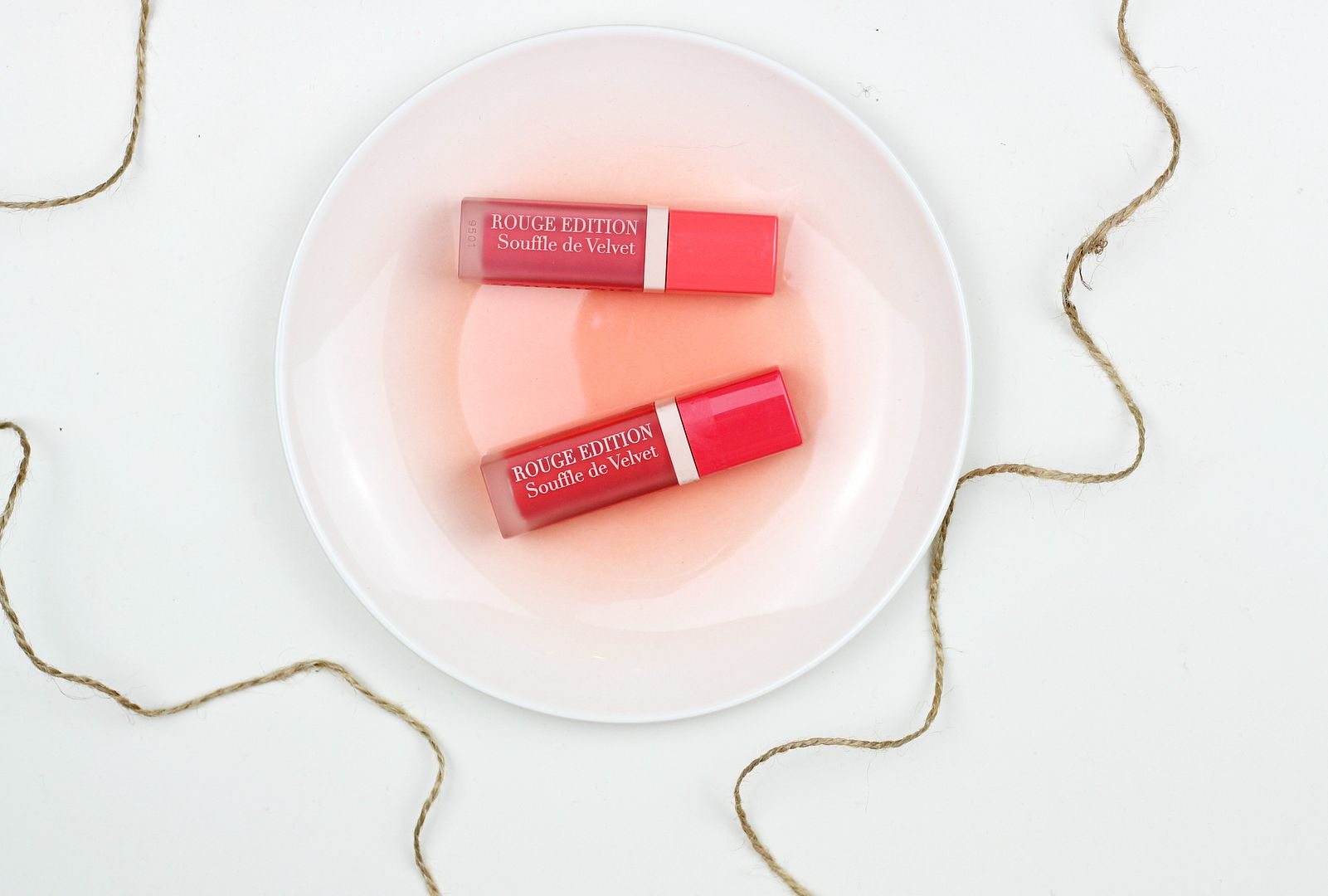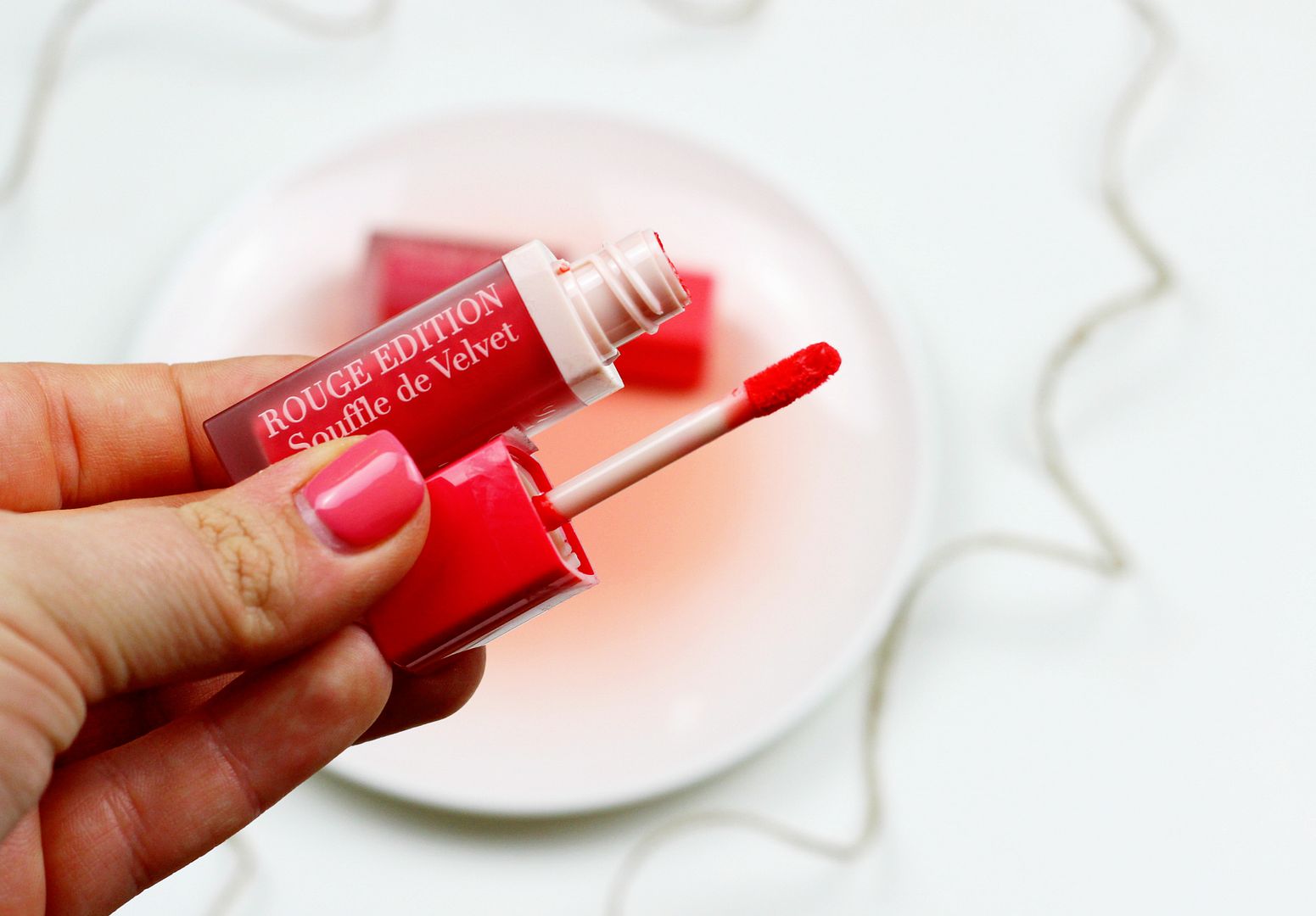 Well isn't sheer and matte a bit of a juxtaposition?
The concept was so interesting that I had to immediately pick up two of the Bourjois Rouge edition souffle de velvets. To me, sheer typically equates to glossy and matte equates to full coverage and a pigmented finish so the mere existence of these blew my tiny makeup mind.
The texture of these is so interesting… I'm not sure 100% how I feel. It's definitely very thick and has a mousse consistency which in my head would give an opaque finish so I do find it slightly confusing when you look in the mirror and see a much softer finish. The two shades I have – VIPeach and Ravei en Rose – are gorgeous. Perfect for spring, and so pretty and easy to wear. As they are sheer, I wouldn't say you need all of the shades – one or two is enough!
The longevity of these is their weakest point, in my opinion. They last around 3/4 hours on the lips, and sadly do not survive through a hearty meal. I think if you like matte lips because of the way they don't move on the lips – these are not for you. If you like matte lips because of the almost powdery finish on the lips – these might just be for you.