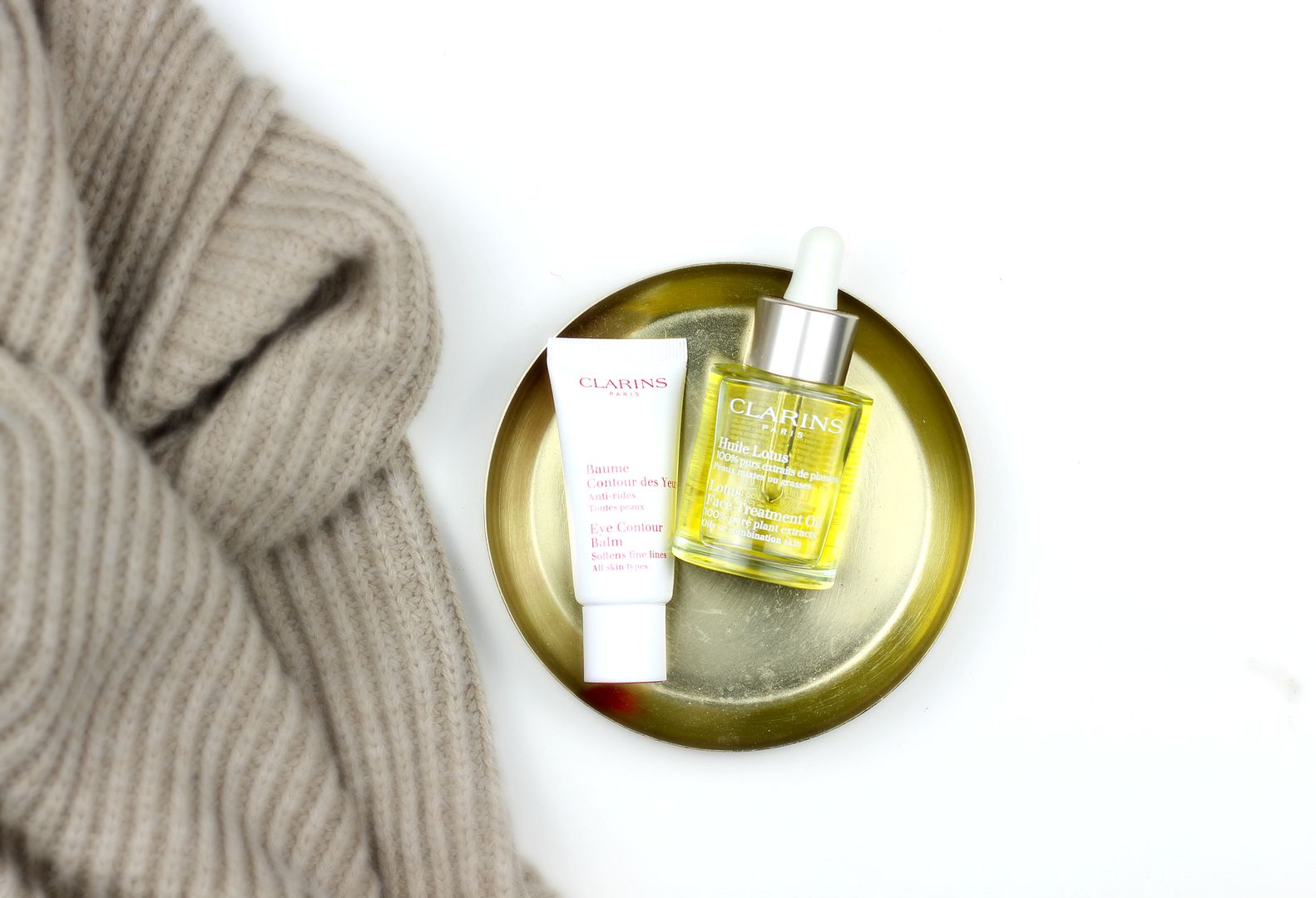 I wanted to share my top skincare picks from the brands I trust the most every month or so – I want to make it clear that this post is not sponsored, and I paid for these products with my own money 🙂
First up in the Skincare I trust series is Clarins… One of those brands that's already obviously well established and a huge global brand. My mum and my aunts have used it before, and it's one of those brands that looks nicely chic in your bathroom. I'm especially loving Clarins at the moment because I have been getting monthly facials with them, and my facialist recommends me products and I've been seeing them work.
The Clarins treatment oils – the one shown here is the lotus, but I also really like the santal one. I find these oils to be really effective at targeting specific skin problems – when my skin is feeling a bit troublesome and is breaking out I also head for the lotus because I find it really balancing and it just seems to give my skin everything I need quickly. My mum has been using the santal oil for dry skin for about twenty years, so I definitely do trust it.
One for dry eyes – the eye balm. I get really dry skin around my eyes, and the eye balm is a no-thrills eye cream that moisturises, soothes and acts as a great base for any concealer.
Other top picks – the pure melt cleansing gel. I've been through two of these before but am currently out so forgive the lack of photo. This is similar to the Oskia cleansing gel in that it's an oily gel/balm that soothes the skin and completely melts away all makeup. Dreamy stuff.
What skincare do you trust?