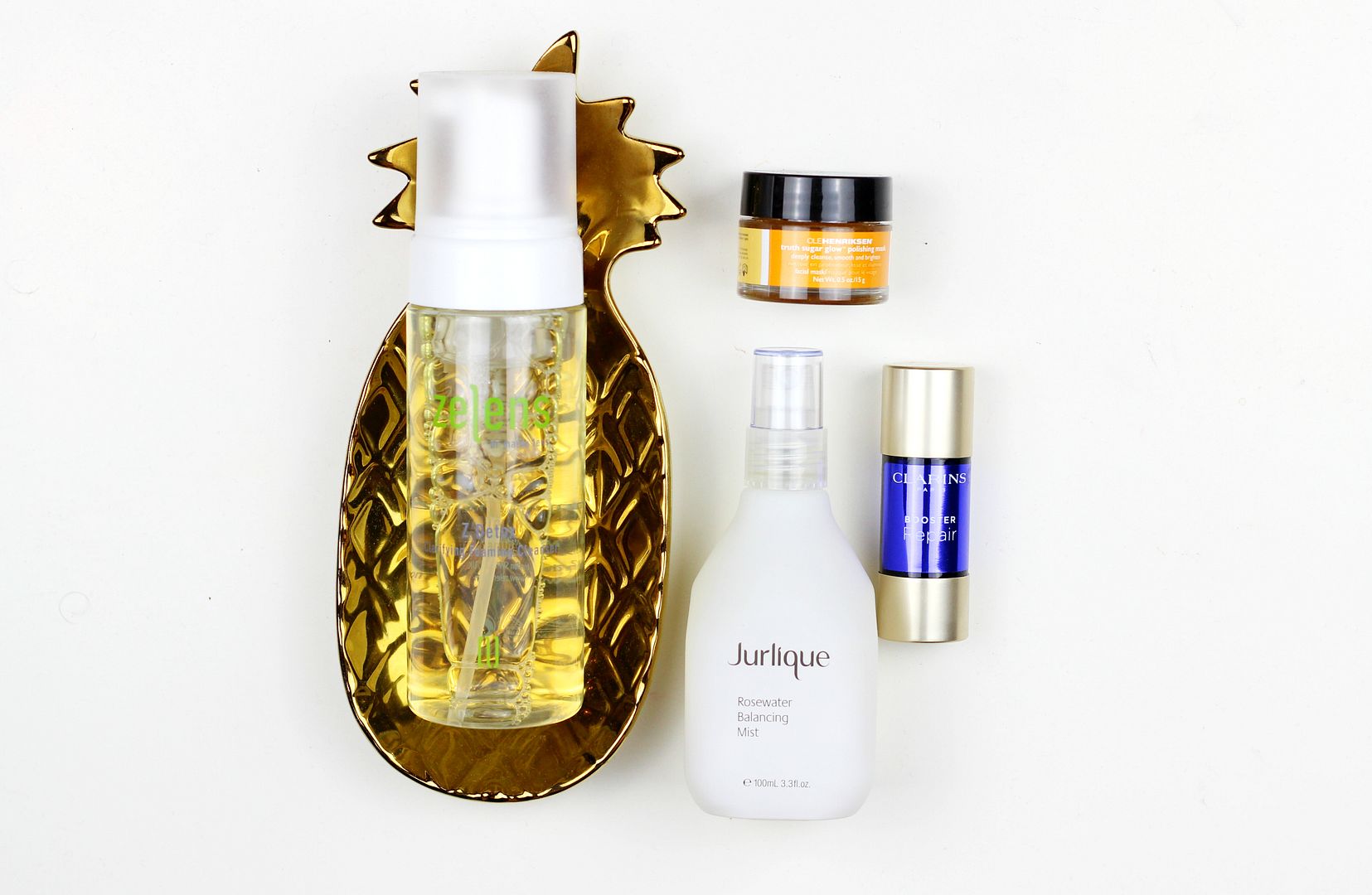 The older I get, the more and more I enjoy taking care of my skin.
As in, I actually look forward to taking off my makeup and giving my skin a little treat.
I've been trying out some new bits lately, and wanted to check in on my latest finds.
Although the thought of a foaming cleanser makes me a little nervous, I've been trying out the
Zelens Detox clarifying cleanser
. I shy away from foaming cleansers because I believe they tend to contain foaming ingredients which turn the skin more alkaline and dries things out. With my dry skin, it makes my face really tight and uncomfortable. The Zelens cleanser, though, foams more because of the pump. It doesn't leave my skin feeling uncomfortable, and I've been incorporating it into my routine by using it about three times a week as my second cleanse in the evening. As I live and work in London, I do always try to make sure my skin is as clean as possible at the end of the day, and this does feel nice and clarifying without being stripping.
I loves a good mask, and I've got this really cute teeny tiny pot of the
Ole Henriksen truth sugar glow polishing mask
. I've used it once so far, and I've only got another use left out of this pot – this is nice and exfoliating on the skin without being too harsh.
Because I love a good gimmick, and really enjoy the thought of mixing skincare like I'm a chemist, I just had to try the
Clarins boosters
. I went for repair, because my skin needs all the help it can get! These are a concentrated little shot that you mix into your everyday skincare to give an extra boost of hydration. I've so far been mixing it with my Kiehl's moisturiser (which you can read more about in
my morning skincare post
), to help keep my skin more hydrated. Interesting concept, and I'll report back once I've experimented a little bit more with them.
Lastly, as my morning toner and general misting spray, I've been using the heavenly-scented
Jurlique rosewater balancing toner
. I wouldn't even care about the skincare benefits, it just smells incredible… Luckily it does also leave my skin feeling smoother.
Follow
This post contains PR samples