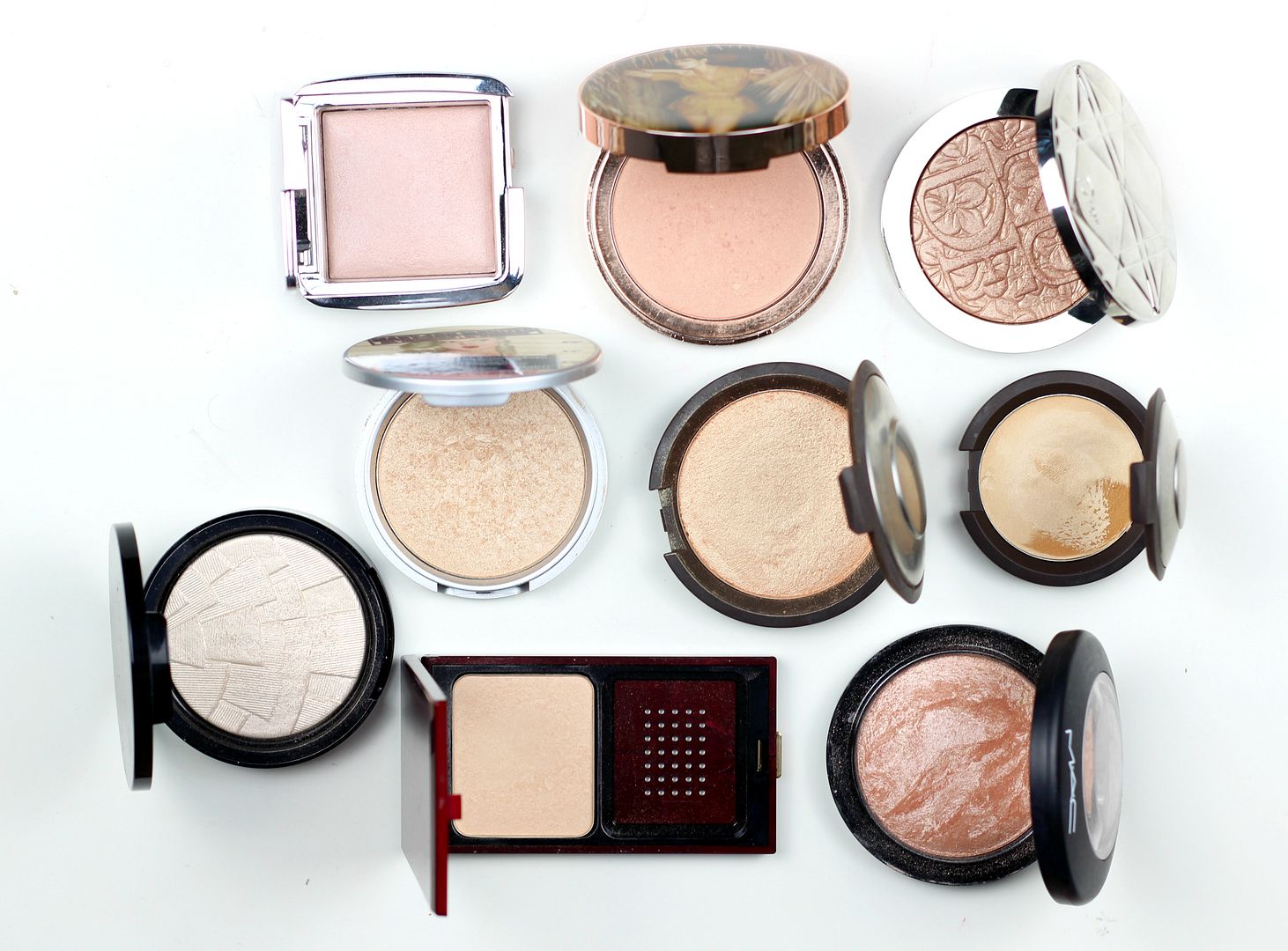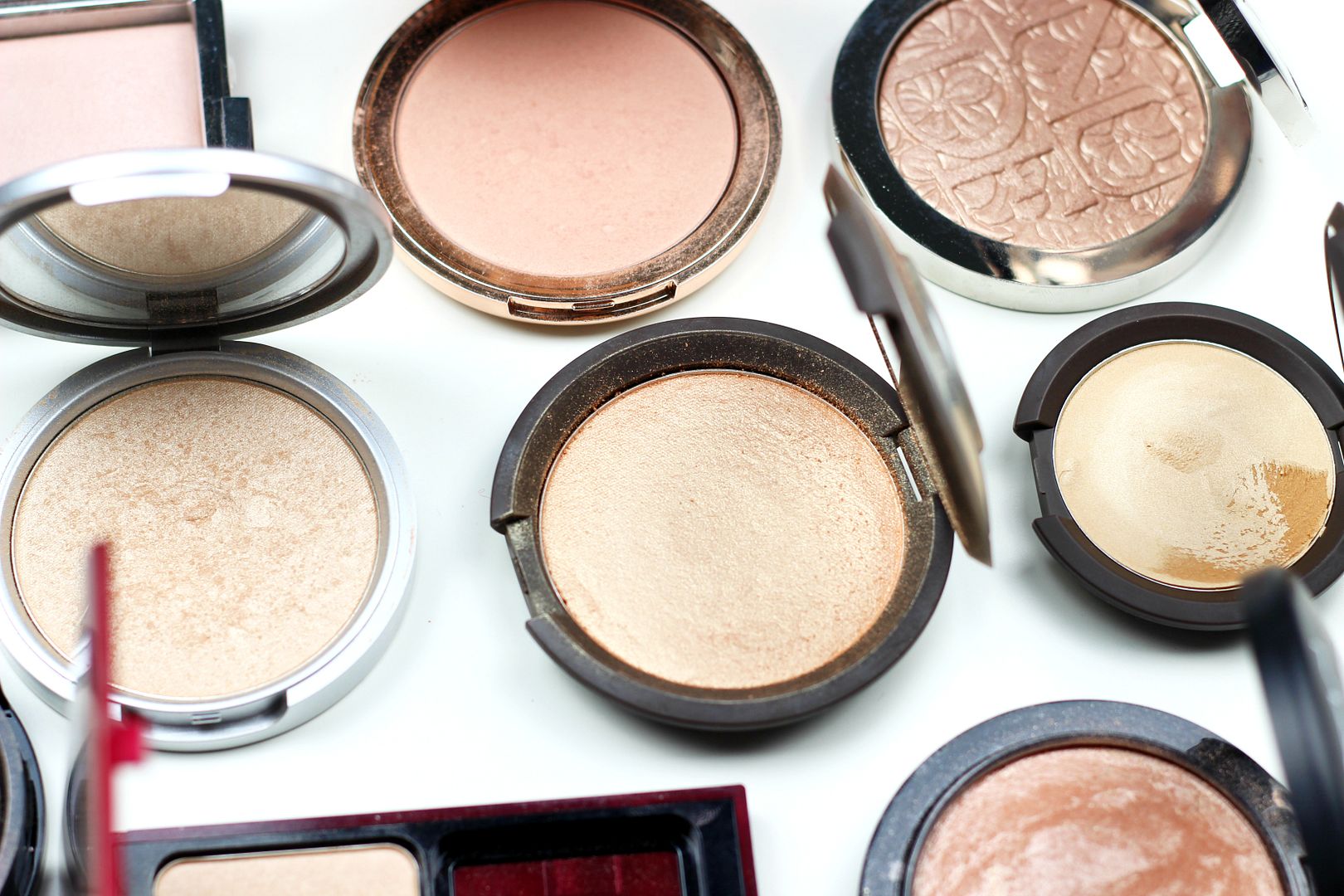 Are your cheekbones really even there if you don't dust them in sparkle?
As far as I'm concerned, you can't have too much highlighter. Luckily, I have enough to highlight my face for forever and a day.
BECCA just does glow very, very well. I love the powder BECCA champagne pop for adding some serious sheen to the cheeks. The cream version, the poured highlighter in moonstone, is not quite as good in my opinion, but worth considering if you prefer a cream highlight. The MaryLou Manizer is similar to the BECCA champagne pop I think, and both look best when applied with a fan brush – both pack some serious pigment!
Kevyn Aucoin Celestial powder in Candelight.
This is the one for a really subtle, polished and day-time appropriate highlight. A perfect one if you don't want anything too shimmery or if you don't want to draw attention to any pores. Another perfect one for everyday, the
Hourglass ambient strobing powder in Irridescant light
is so soft and creamy, and it perfectly reflects the light on the skin.
MAC soft and gentle is a classic, and everyone needs it for some of the classic glow. Maybe this is an entry level highlight because this was my first ever one and it opened my eyes to how amazing highlight could be. Sorry to even mention the Dior glowing gardens highlighter because I'm pretty sure this is sold out everywhere, but oh hi pink champagne skin glow. Let's touch briefly on Anastasia of Beverly Hills highlighters because oh hi, gleam kit which I am currently testing out! I love the Hollywood highlighter in starlight because it's the iciest of the bunch.
What's your favourite highlighter?