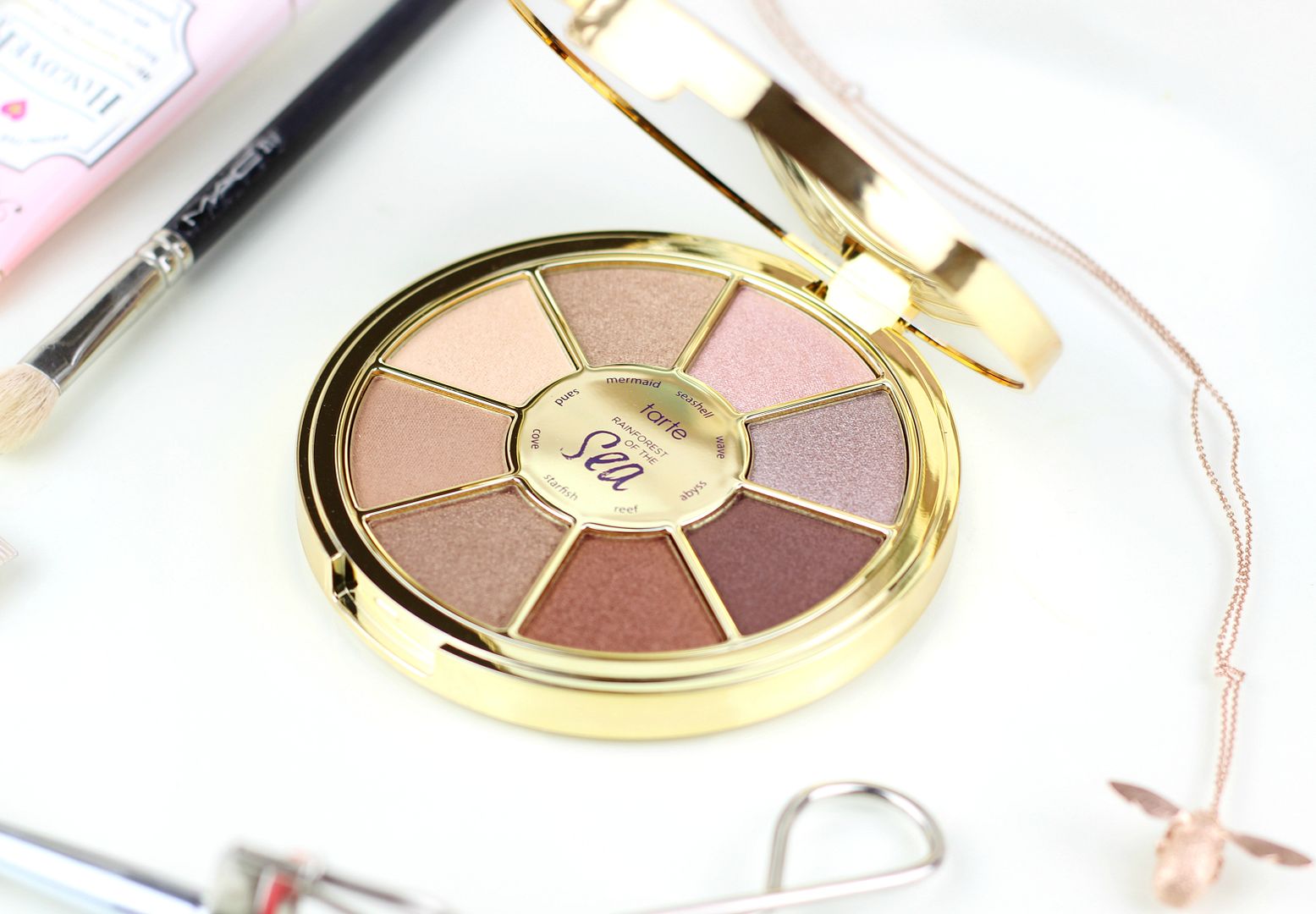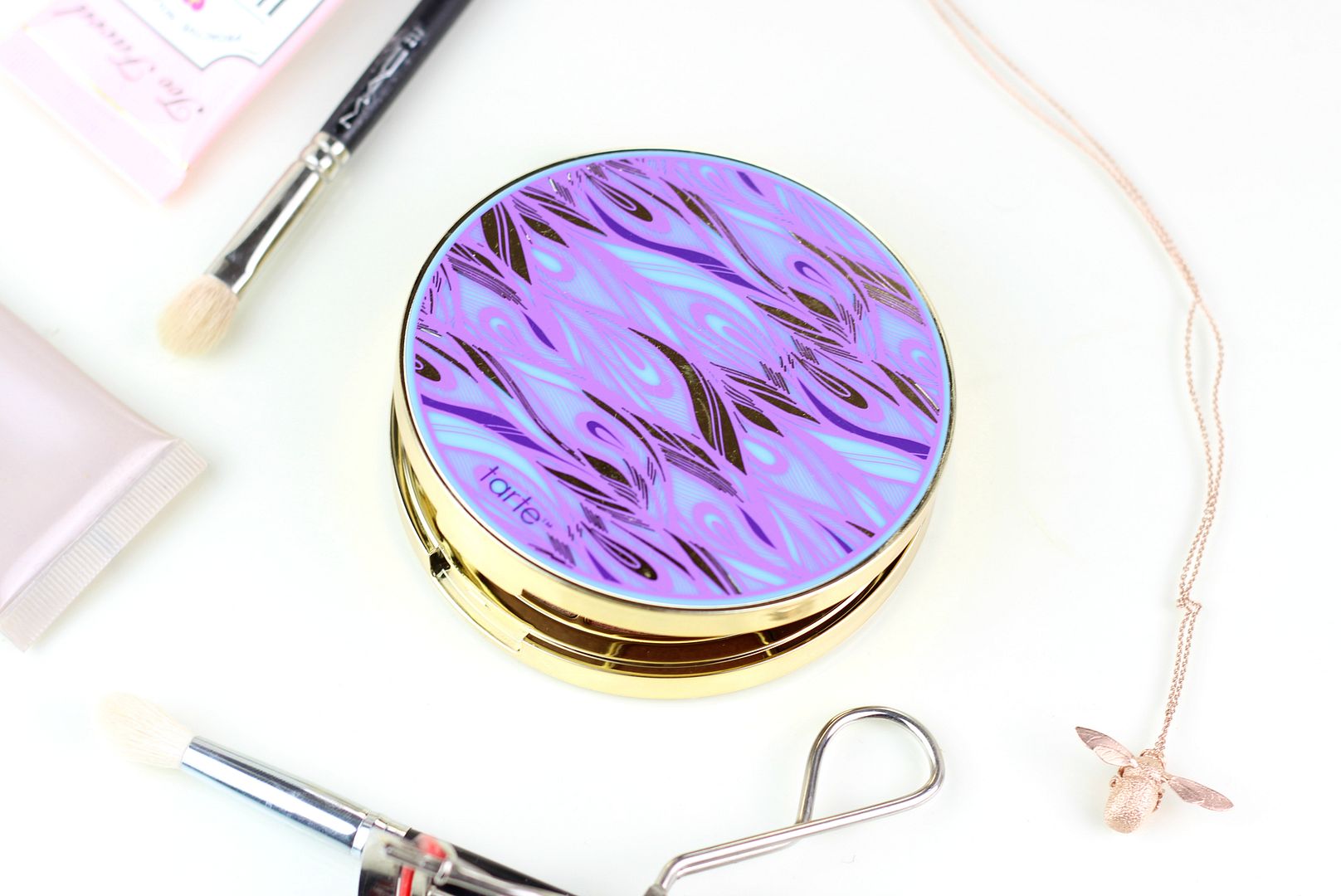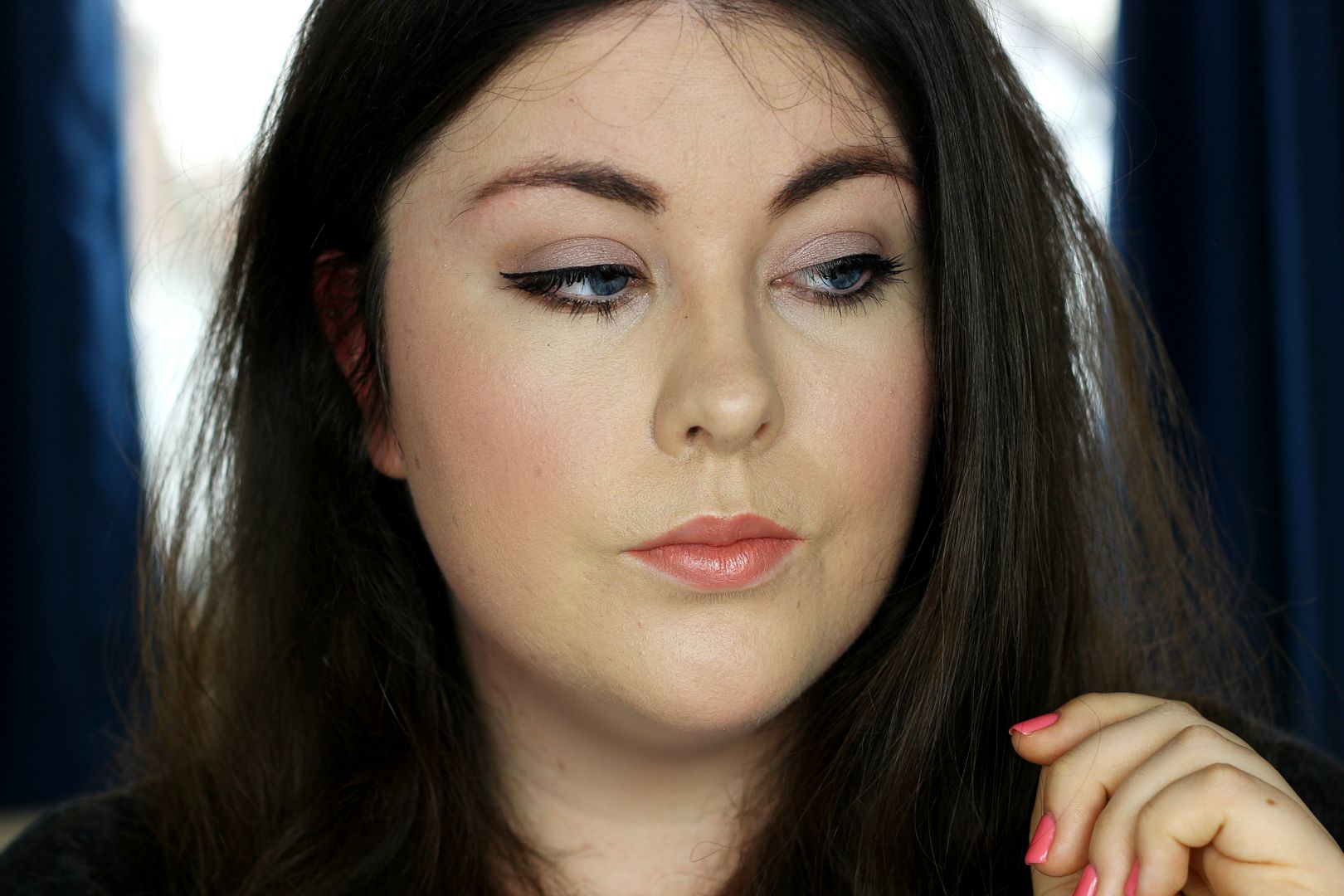 You know when you see a particular product, and your heart starts beating a little bit faster?
Yeah, you know! Happens all the time. This happened to me when I saw the
Tarte rainforest of the Sea
palette. A little disc of neutral eyeshadows housed in a cute compact? Yup. I basically ordered it in 5 seconds of it going on sale.
Seashell – soft champagne pink (what I'm wearing in the photo)
Wave – Cool taupe
Abyss – Dark brown
Reef – Warm copper
Starfish – Warm bronze
Cove – Medium beige
Sand – Satin beige
Mermaid – Soft gold
The good:
Hello, look at it! This palette is gorgeous. I really like the round packaging, it's different.
The shades all have individual names, which makes it easier to write about & more enjoyable to use.
All the shades have a gorgeous sheen, and I can see this palette being used everyday because the colours are all so soft and wearable.
The bad:
The lighter shades don't seem to have as strong a payoff as the darker shades.
There aren't any matte shades in the palette, and I loves a good matte shade to add some definition.
The shadows could blend better – they weren't chalky by any means, but they could be smoother.
I got mine from QVC but it's currently sold out (but available on Sephora).
What do you think? 🙂