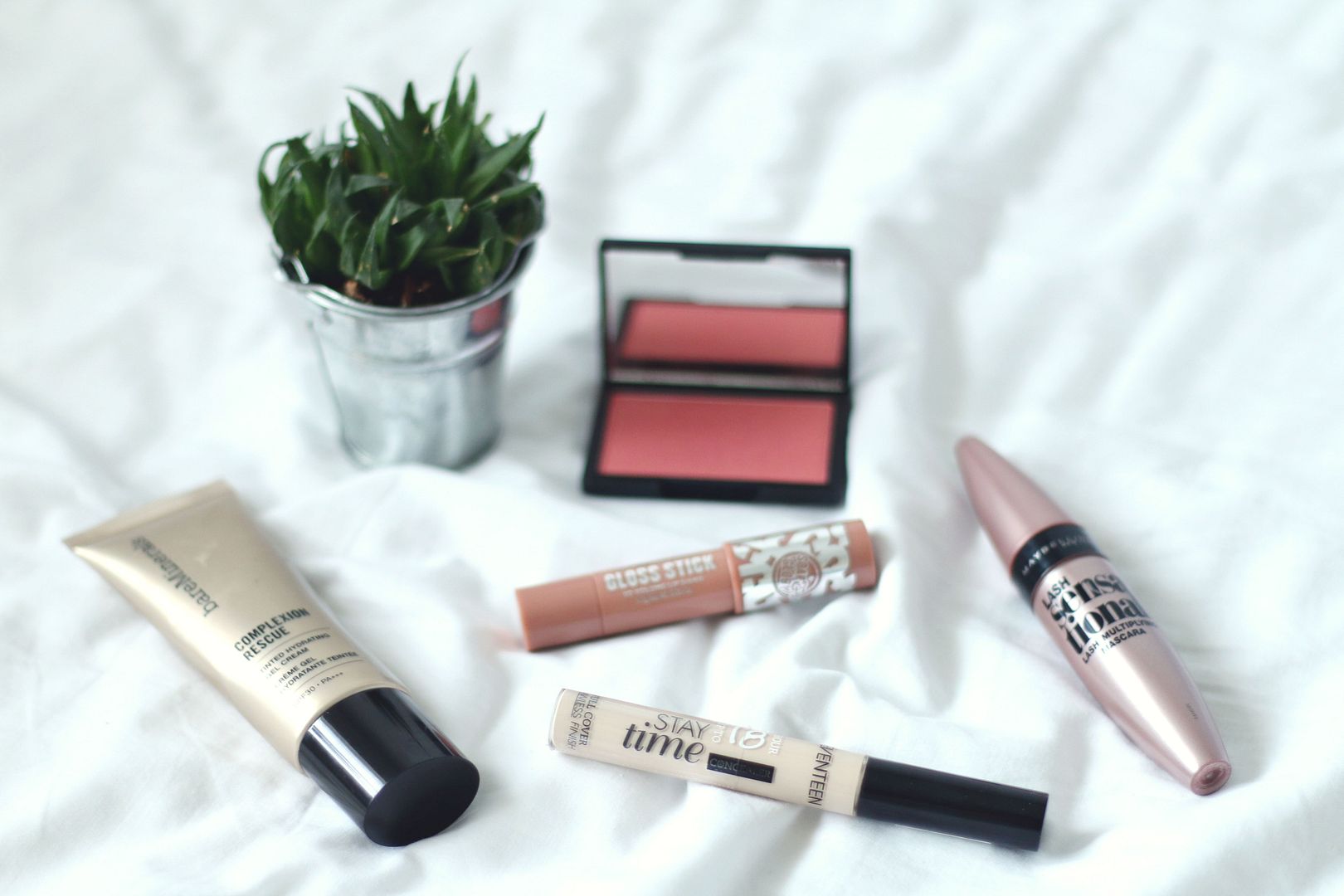 Memo – I'm moving and the
lovely lovely Lucy
has swooped in to save the day and is showing us how to switch up our makeup for Spring.
Spring is well on its way, which means a bit of a switch up with my makeup routine..
bareMinerals Complexion Rescue
I
bought this a while back now and have been loving it for ages, but I
think its so perfect for the spring time. Its a very lightweight base
which is perfect for the up coming warmer weather. There is a great
colour range as well, and it even has SPF. What more could you want in a
base?
Seventeen Stay Time Concealer
I
adore this concealer more than anything! I love how pale it is and its
very brightening. I need that glow to brighten up those dark circles
looming under my eyes. Its great for blemishes as well as dark circles,
and just an all round brilliant little concealer.
An
oldie but a goodie. This blush has been around for a while and was
hyped up a few years back, but for a very good reason. If you're looking
for a bright, illuminating blush thats budget friendly I'd go for this.
Perfect for spring time, and gives you such a gorgeous flushed glow!
Maybelline Lash Sensational
This
mascara is a god send. Very similar to Benefit's Roller Lash but a
cheaper version, you can't go wrong. This mascara offers lengthy,
fluttery lashes which are perfect for spring. I mean, I love a good
fluttery lash all year round but still. This is so lengthening and holds
a curl so well. Would really recommend this!
Soap & Glory Sexy Mother Pucker Gloss Stick in Nudist
I
usually think pink lips when talking about spring, but I decided to go
for a very subtle nude. This Soap & Glory gloss stick is so travel
friendly and super pretty. Its quite sheer but gives a lovely nude sheen
to the lips that you can just top up throughout the day! And its very
budget friendly, so you can't go wrong.
What are your spring makeup picks?
Don't forget to check out Lucy's blog here 🙂