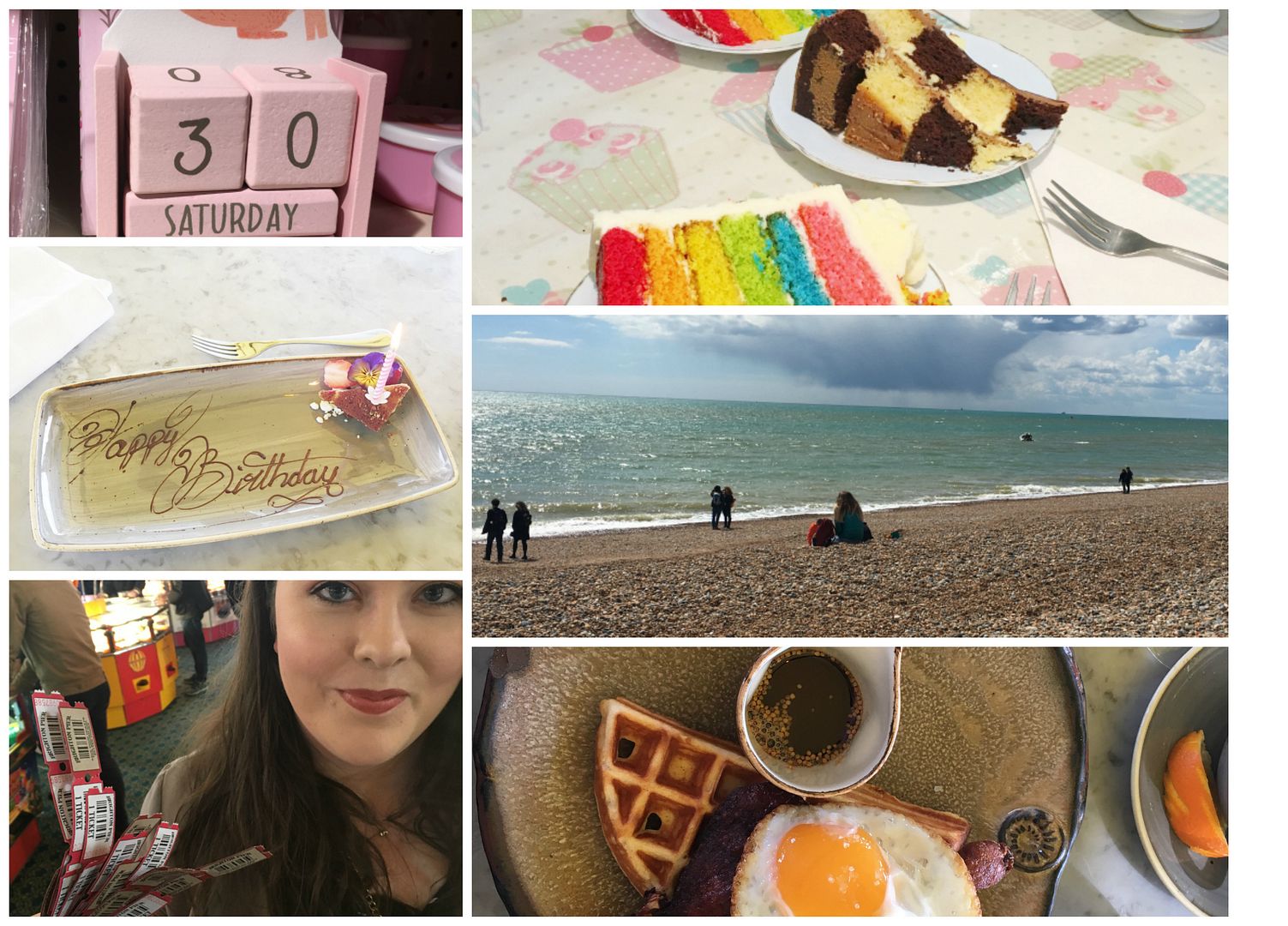 Hello from the other side… I'm all moved in, and the lack of wifi started to make me cry so Chris and I are camping out in Joe & the Juice for a few hours to catch up.
It's official – I can no longer use Taylor Swift's 22 as my anthem, because on Saturday I turned 23… We had breakfast at Duck & Waffle, which is my favourite place to eat in London – mainly for the views. On the 40th floor, you can see everything in London – it's such a cool view. It comes with the added bonus of providing me with waffles, so it's pretty much the best.
Then after breakfast, Chris and my mum surprised me with a trip to Brighton – I die. The weather managed to keep it together, and we spent the day strolling around – we did the pier, we did the lanes, we did fish and chips and we did rainbow cake. Pretty much the best day, and a very nice way to spend my birthday.
Yesterday we spent the day exploring our new digs – we officially live in Hampstead now, and I am within walking distance of Space NK. This afternoon we're going to hopefully get a lot more unpacking done, and then we're off to the theatre to see Kit Harrington – so happy it's a bank holiday! Hope all of you have had a lovely three days off – normal blogging service will resume tomorrow hopefully 🙂