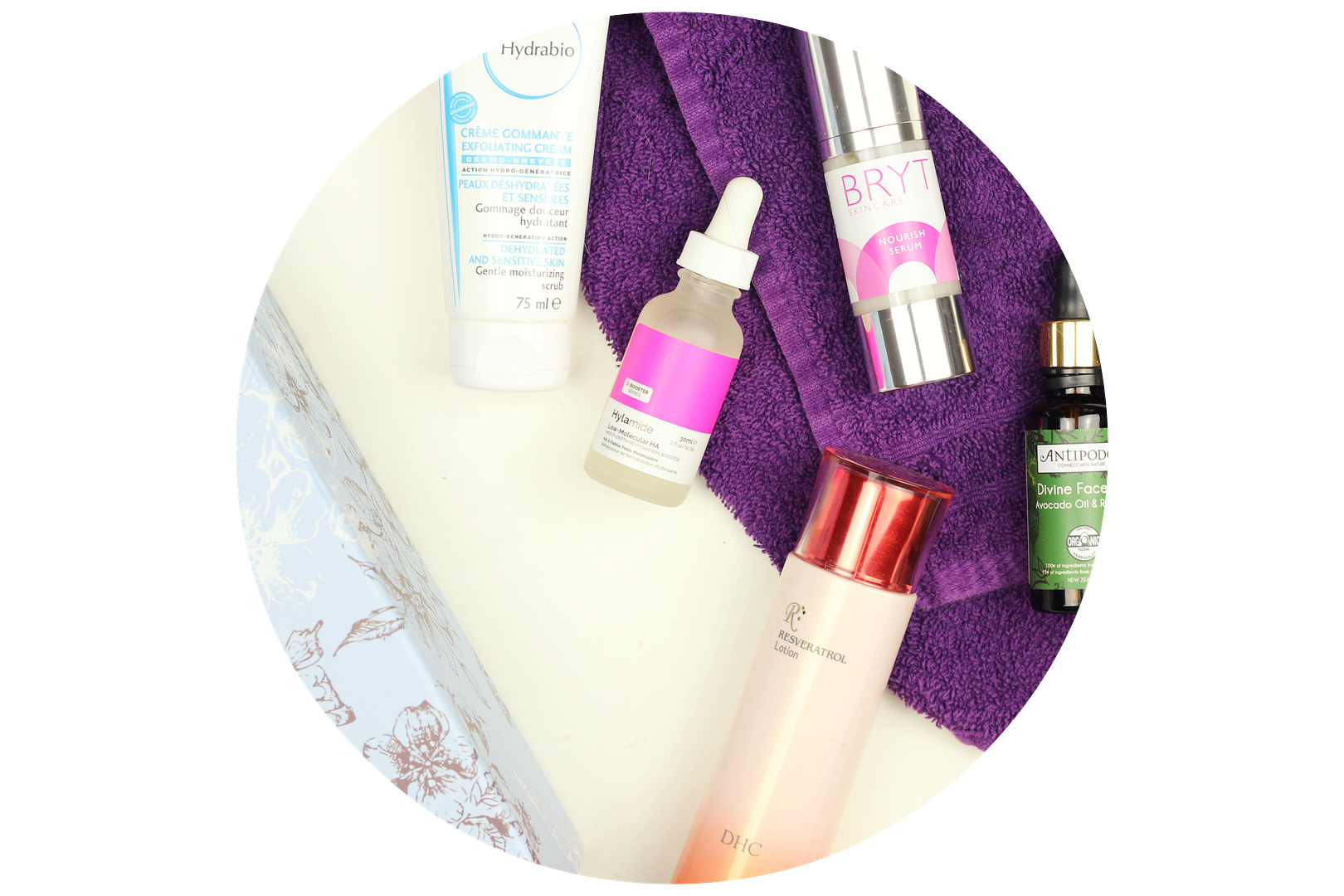 Those people who are born with perfect skin? Yeah, I don't know how either.
Me? I depend on products and routine to make sure my skin is looked after. I have some skincare steps that I swear by, and my little rules that I try to abide to every day.


Always wear SPF. Like, always. The sun is one of the most ageing things for your skin, so make sure you're protected and wear an SPF. I like La Roche Posay Anthelios best.
Double cleansing is the way to go. One cleanse to get rid of makeup and grime, and then one cleanse to really treat the skin. Double cleansing, with a flannel, is the way to go and leaves your skin feeling much softer.
Exfoliate once a week. I use acids, but my dry skin really benefits from using a manual exfoliator once a week.
Oils are to be embraced. I go to bed most nights feeling all greasy, because I just love giving my skin a mini massage and making sure I use a rich oil to make sure my skin is as nourished as possible. I tend to cleanse, tone and use an oil when I get home, and then top up with a night cream right before bed.
Drink water. Drink some more. And then maybe some more. Never underestimate the importance of drinking enough water.
What skincare rules do you abide by?