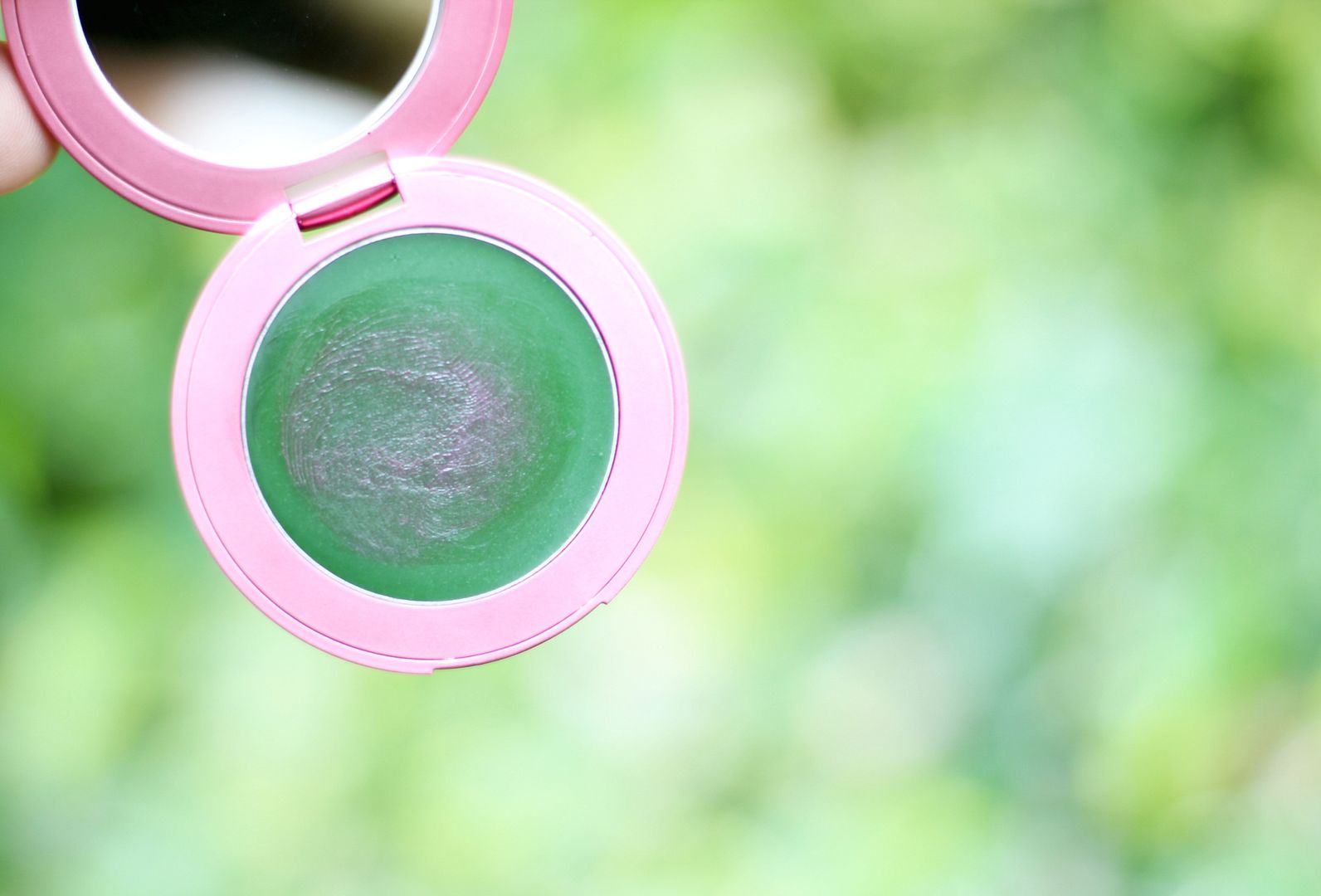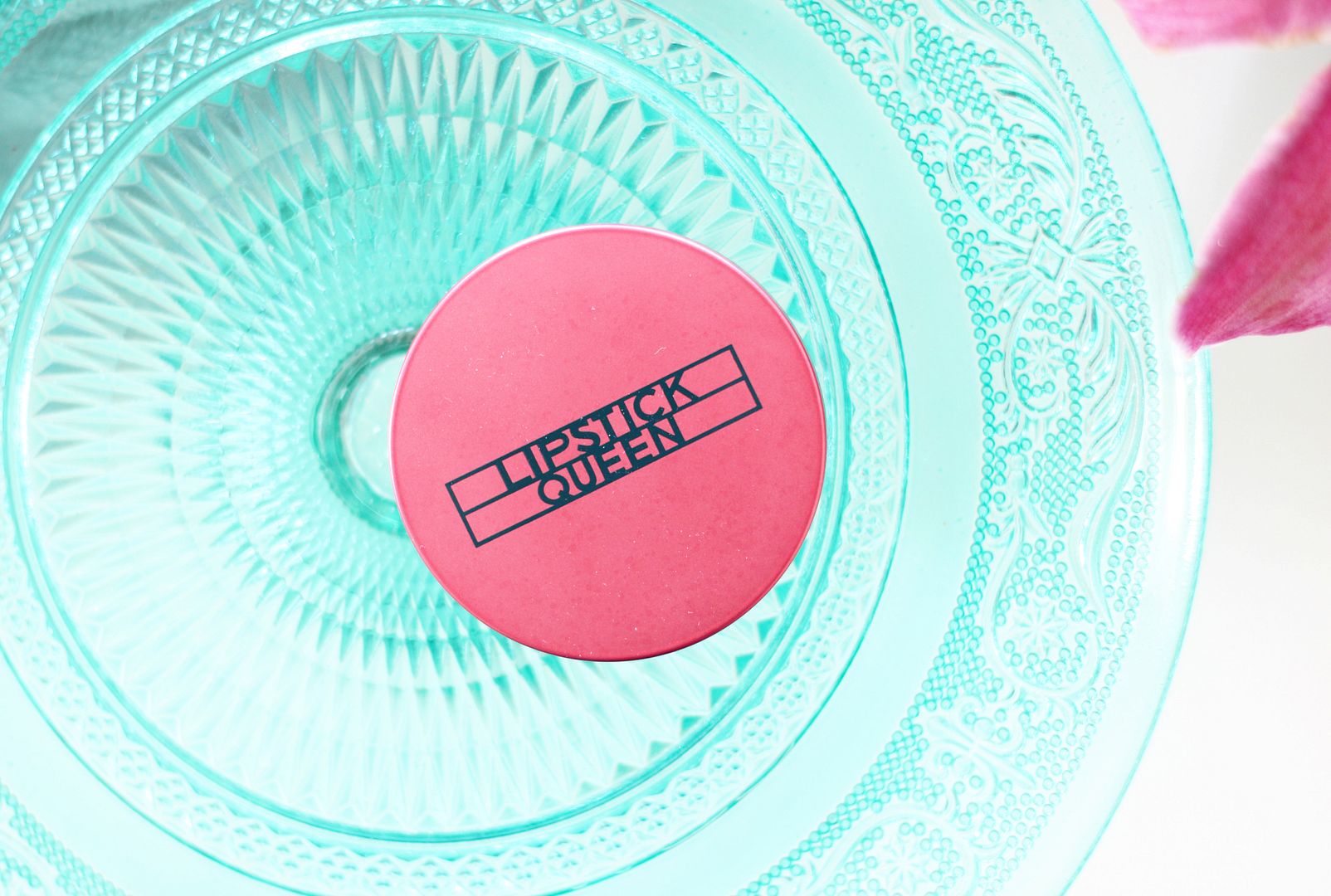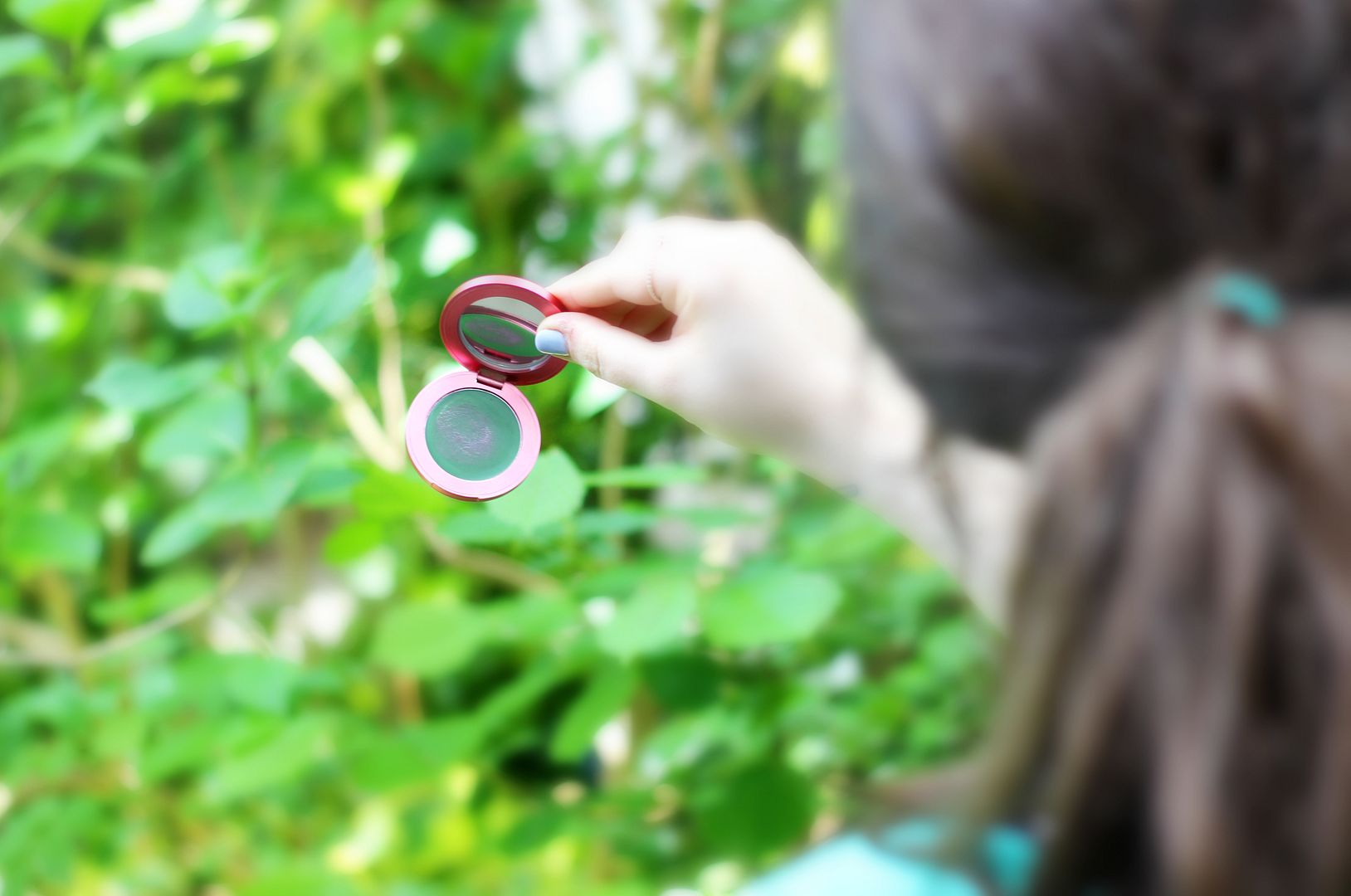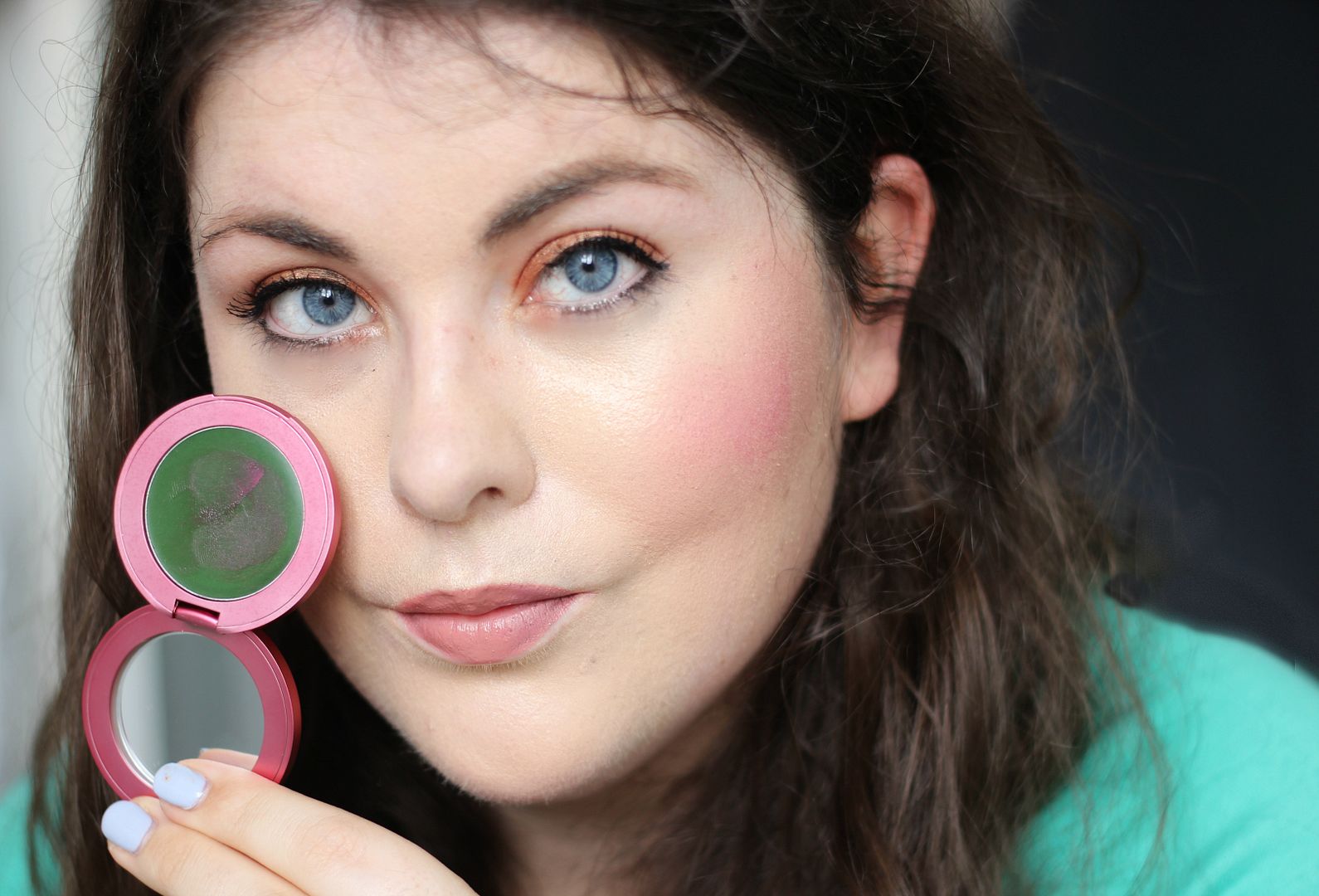 I'm all for some magic makeup, so what about a colour-changing blusher? Yeah, I'm interested. Enter in the Lipstick Queen cream Frog Blush.
It looks bright green but applies like a rosy flush. I know, I loves a gimmick. I have my doubts about the alleged individual reactions to this blush, but I think it's a cool idea and is leapfrogging (ha!) off the back of the popular corresponding lipstick. It's going to look pink no matter what (and I can imagine it would suit the majority), so I can't imagine it would custom mix to your skin tone or anything as complicated as that. On me, the blush is just a bright pink that manages to brighten the face – I have endless amounts of time for perky pinks blush in this family of pink. Nothing takes you from drab to fab like a swipe of pink blush.
The formula is pretty dreamy on this – gimmick or not, it's a lovely creamy formula that blends nicely and it lasts for ages. I like a cream blush all year round, but it looks especially good in summer when everything melts together and the formula never looks too heavy.
What do you think – too gimmicky or a princess blush?