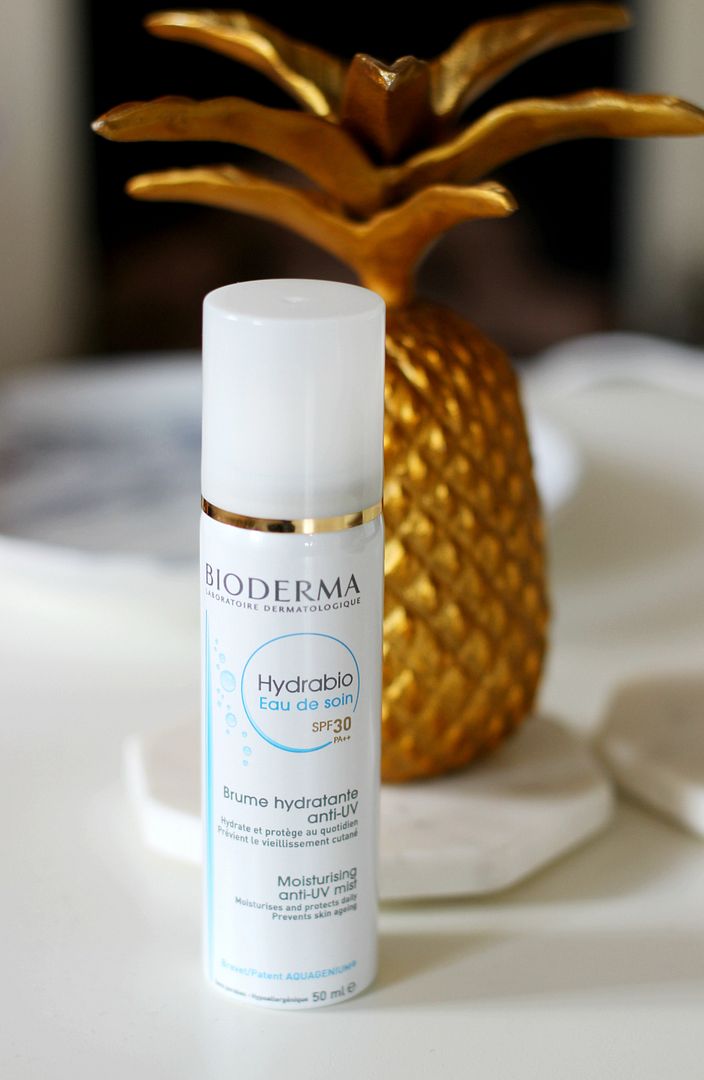 Can SPF ever be sexy?
No, is the short answer. The long answer, though… SPF keeps your skin looking younger and basically protects from all. I am very much interested in trying to keep my skin safe and healthy, so the
Bioderma Hydrabio eau de soin
is very much a welcome addition to my routine.
This spray is what I would call an add-on to a skincare routine – you spritz it on top of makeup (or bare skin!) as an SPF top-up. I use La Roche Posay Anthelios every morning, but like using this before lunchtime sun because SPF protection doesn't last long on the skin.
I've found myself ridiculously attached to spritzes and mists of late – I just find, especially on my dry and dehydrated skin, that they make such a difference to how my skin looks throughout the day. I use a setting spray post makeup, and then as a lunchtime and mid-afternoon pick up. Whilst sprtizing and refreshing, I might as well use an SPF30 to make sure my skin is protected during my lunchtime excursions. This one from Bioderma has a really fine mist – it goes on beautifully over makeup. The mist promises continual hydrating qualities, and it does soften the skin.
I think the main appeal of this product is the ease to which you can use it – it's so easy to pop into your bag and use as a refreshing spritz midday, with the added benefit of knowing that it will keep your skin protected from UV rays.
I can't offer much of an opinion on its UV-blocking abilities – I've certainly not burnt my face lately, but time is the real test regarding sun damage!
What do you think? Is this something you'd pop in your handbag for sunny days?