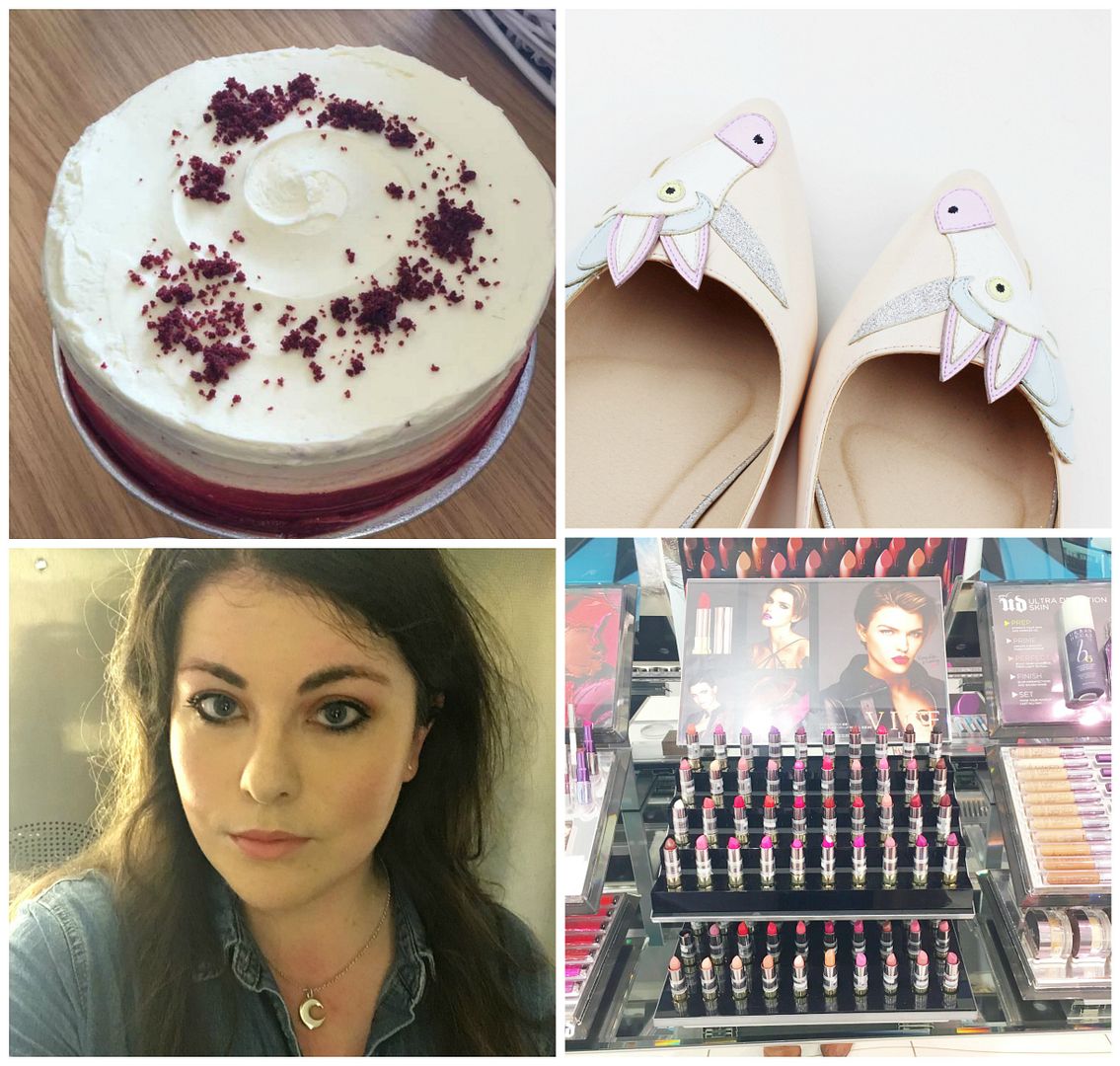 Another week bites the dust… This week saw the end of an era for my job as well as catch-ups, cake and new makeup.
Last weekend we saw our friends with their baby, and I managed to sneak in lots of baby cuddles as well as a Sunday roast. Perfect day, right?
I had my last day yesterday, which is so exciting. I've never left a full-time job before, so it felt a bit strange but I am so excited to start my new job on Monday. Eeeek! My work wife got my red velvet cake as well, she knows the way to my heart.
I checked out the new Urban Decay vice lipsticks this week as well – there are so many lush shades, and am currently testing out two of them. I expect there'll be a post soon! It's been a pretty busy makeup week as well, with new Jeffree Star lipsticks, highlighters and palettes, the Kylie lip kits and the new Anastasia palette… Oops 🙂
Hope you all have a lovely weekend!