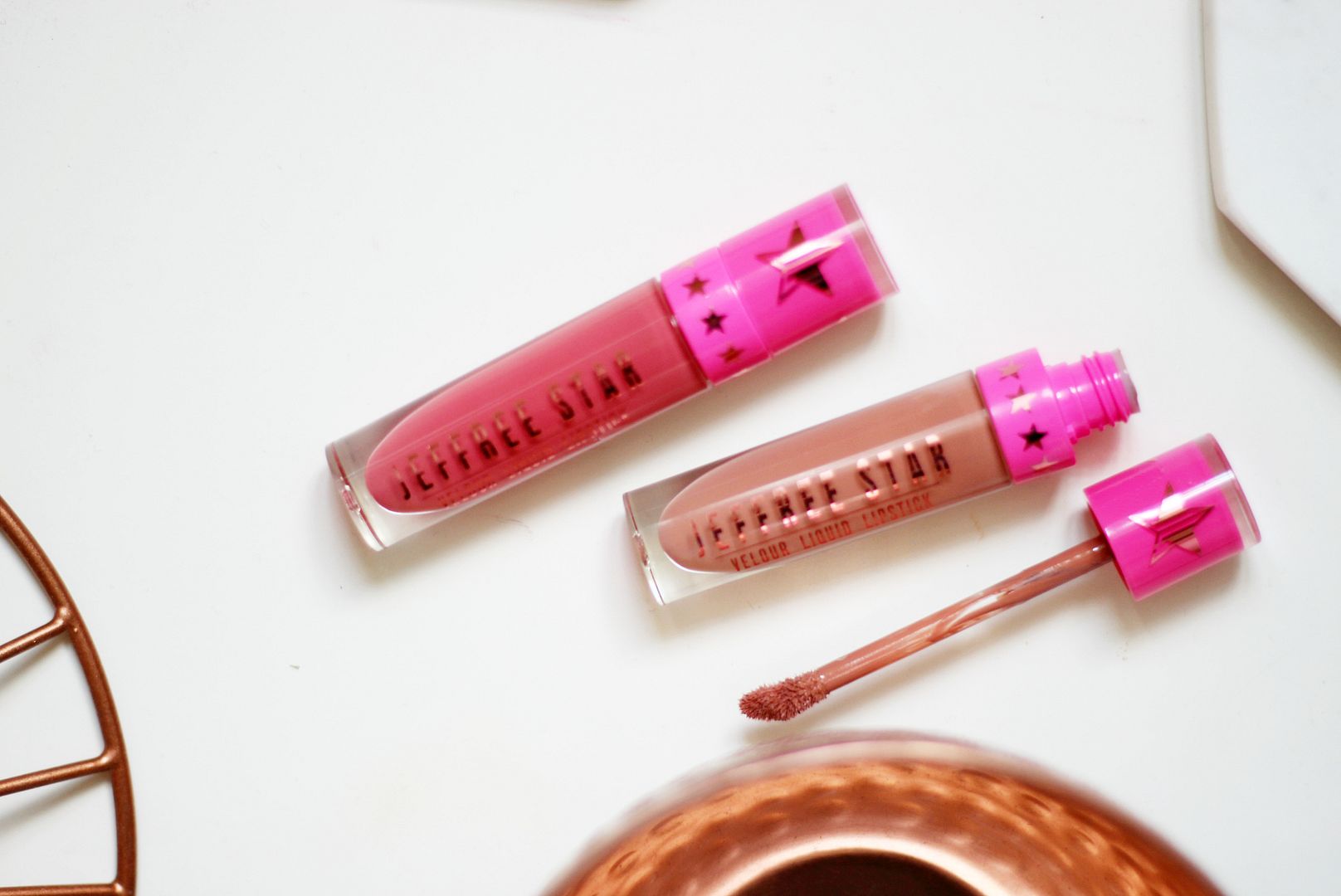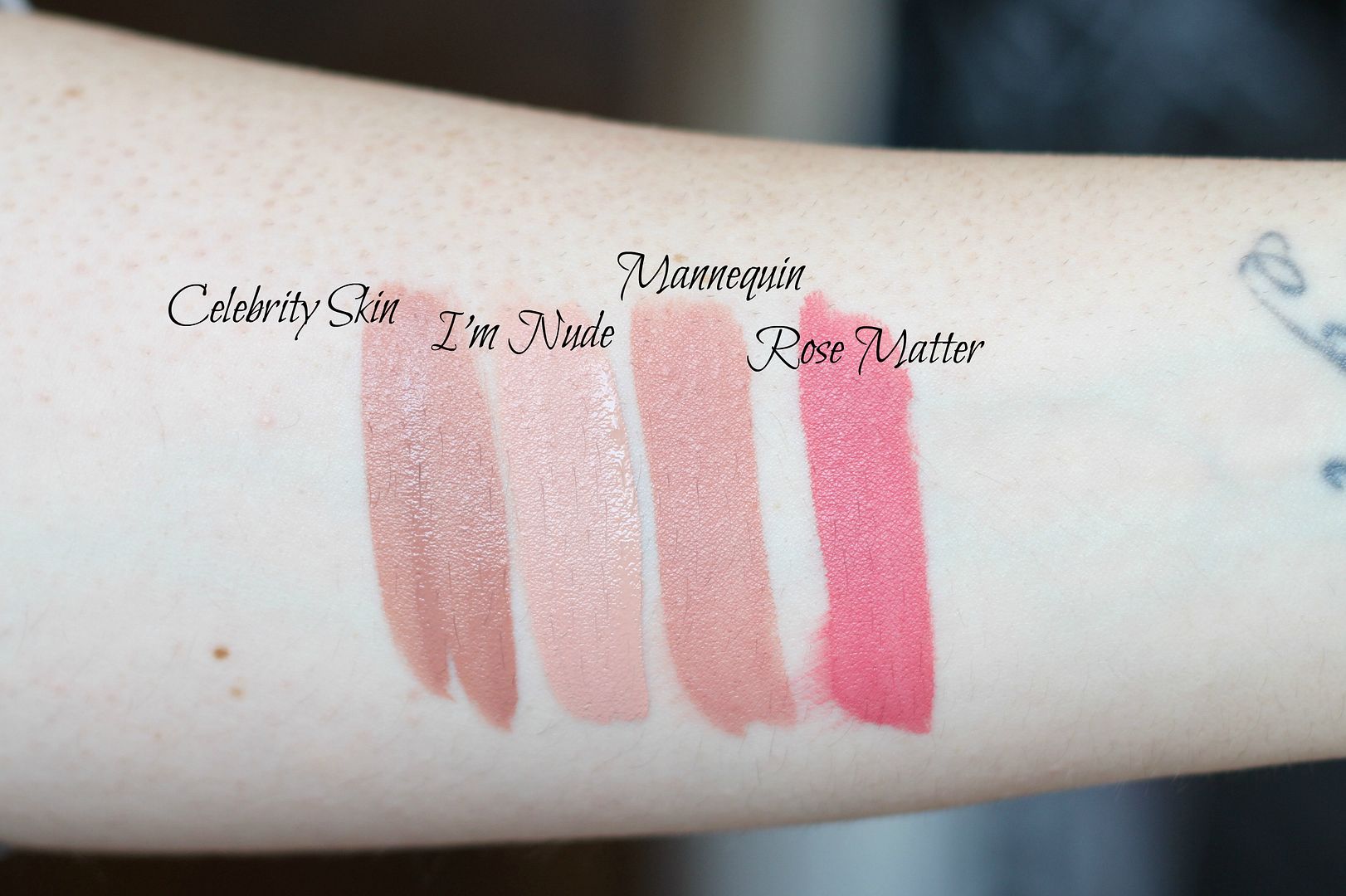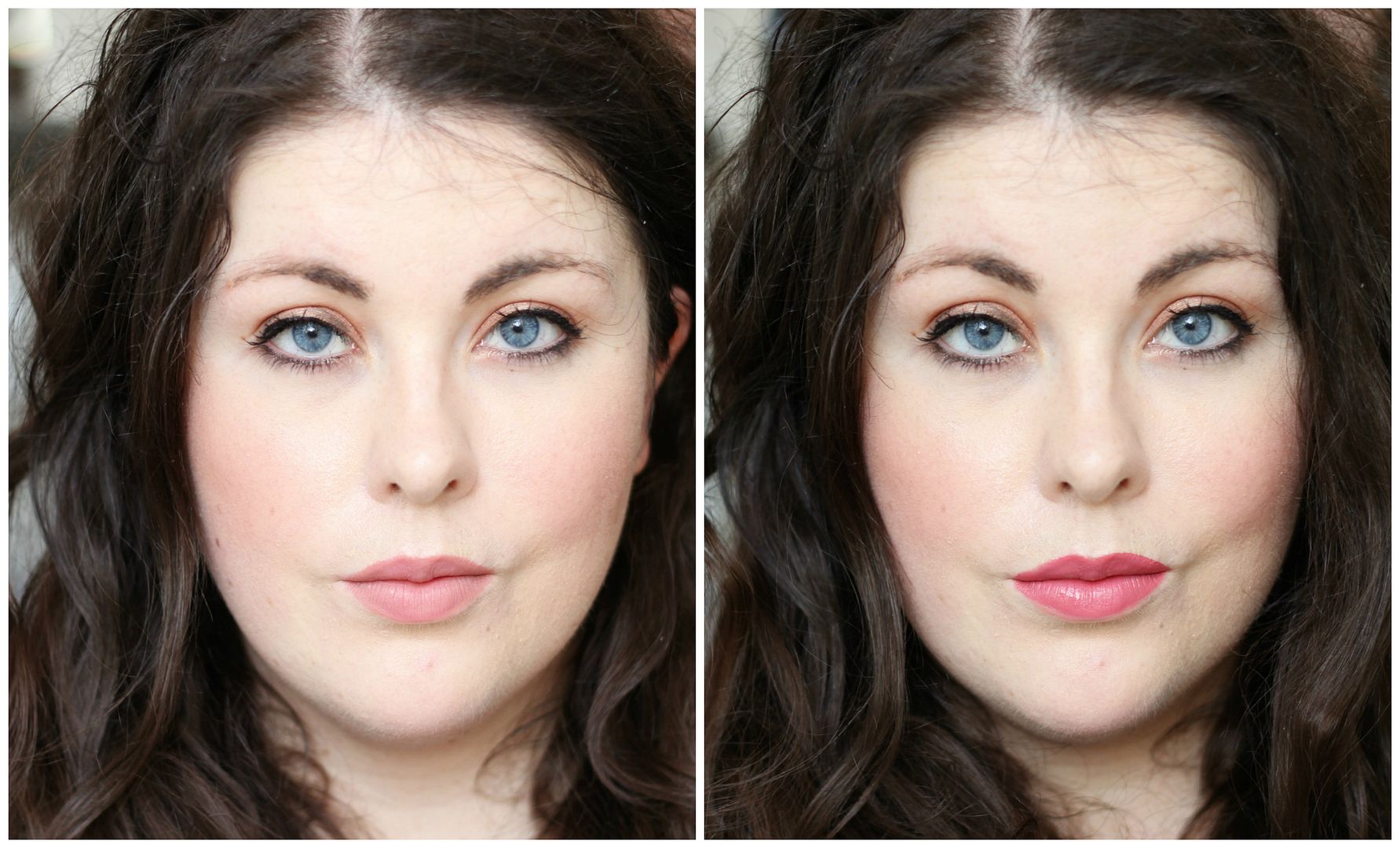 If Jeffree Star comes out with new products, I'm buying.
Last week saw the launch of two new shades in the velour liquid lipstick line-up – Mannequin and Rose Matter. I obviously bought them both. I know there's been a bit of controversy surrounding Jeffree in the last couple of days, but I'm a fan of his products regardless.
Mannequin, on me, is the perfect nude. Not too light so that I look ill and pasty and not too brown-toned so that it has a nineties vibe. Just a neutral nude that will go with just about any look ever. I am obsessed! I swatched it next to two other similar shades by him above, to see the difference – Celebrity skin is darker and more brown and I'm Nude is lighter and more beige. Mannequin is really the perfect little love-child of the two.
Rose Matter is the perfect… rose. It's a lovely warm-toned rose that isn't too bright. It's so pretty, and would complement a lot of makeup looks. I have been so looking forward to this one, and I can see myself wearing this a lot.
Both of these shades have the root-beer scent, and the same formula. Rose Matter takes a little longer to dry down, I'd say, but is nice and matte when dry.
It's worth keeping an eye on Cocktail Cosmetics for restocks as I know these will come back soon 🙂