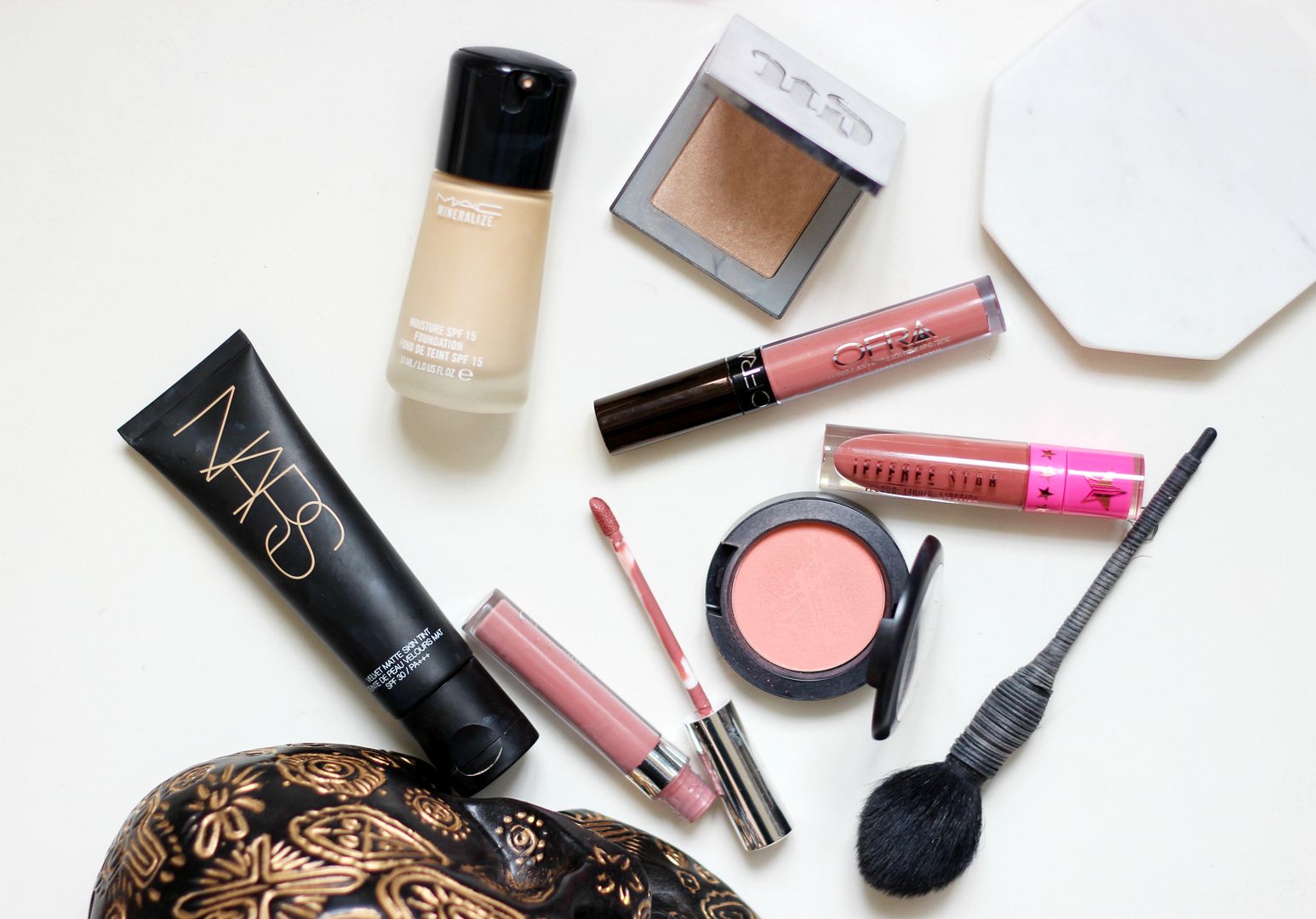 I'm a creature of habit, and those habits include dewy skin, lots of highlighters and a liquid lipstick or two…
My favourite foundation mix at the moment is a combination of the NARS velvet matte skin tint with the MAC mineralise foundation – about half of each. This gives the nicest finish with the perfect amounts of glow and longevity. I like mixing bases because it gives you the desired finish and coverage as well as playing to the strengths of multiple bases. Winner, winner. Then some of the Urban Decay Sin highlighter because I can't stop using it. It's gorgeous. The blush I've been reaching for the most is a limited edition MAC one (sorry!), but something like Style is not miles apart.
I'm really embracing nude matte lips at the moment – something you can slick on in the morning and leave it alone and know that everything will be looking good. My favourites at the moment are Jeffree Star Scorpio, Ofra Aries and Colourpop Bianca. I like options, OK?
What makeup are you wearing at the moment?