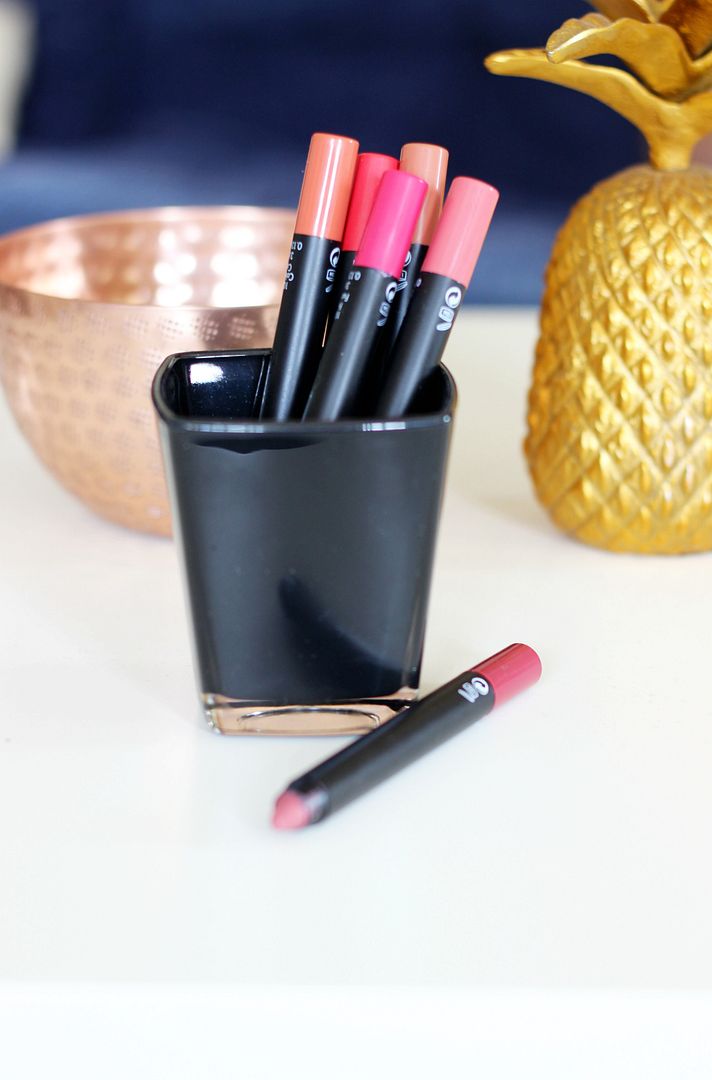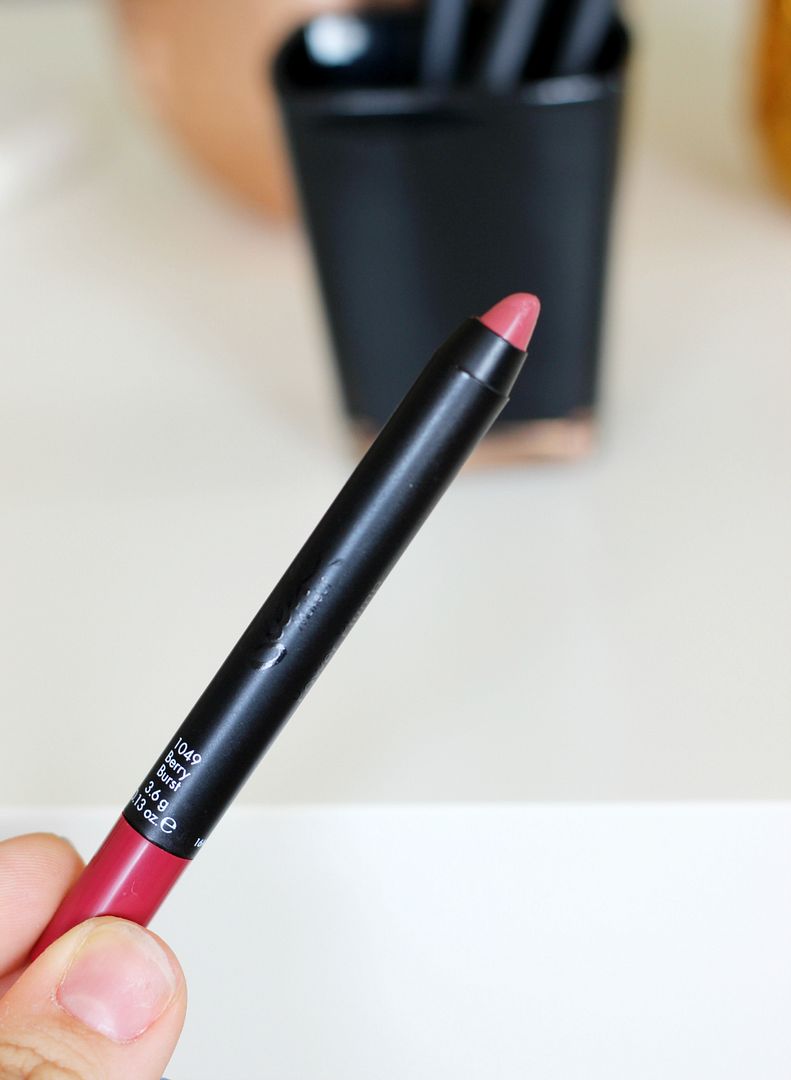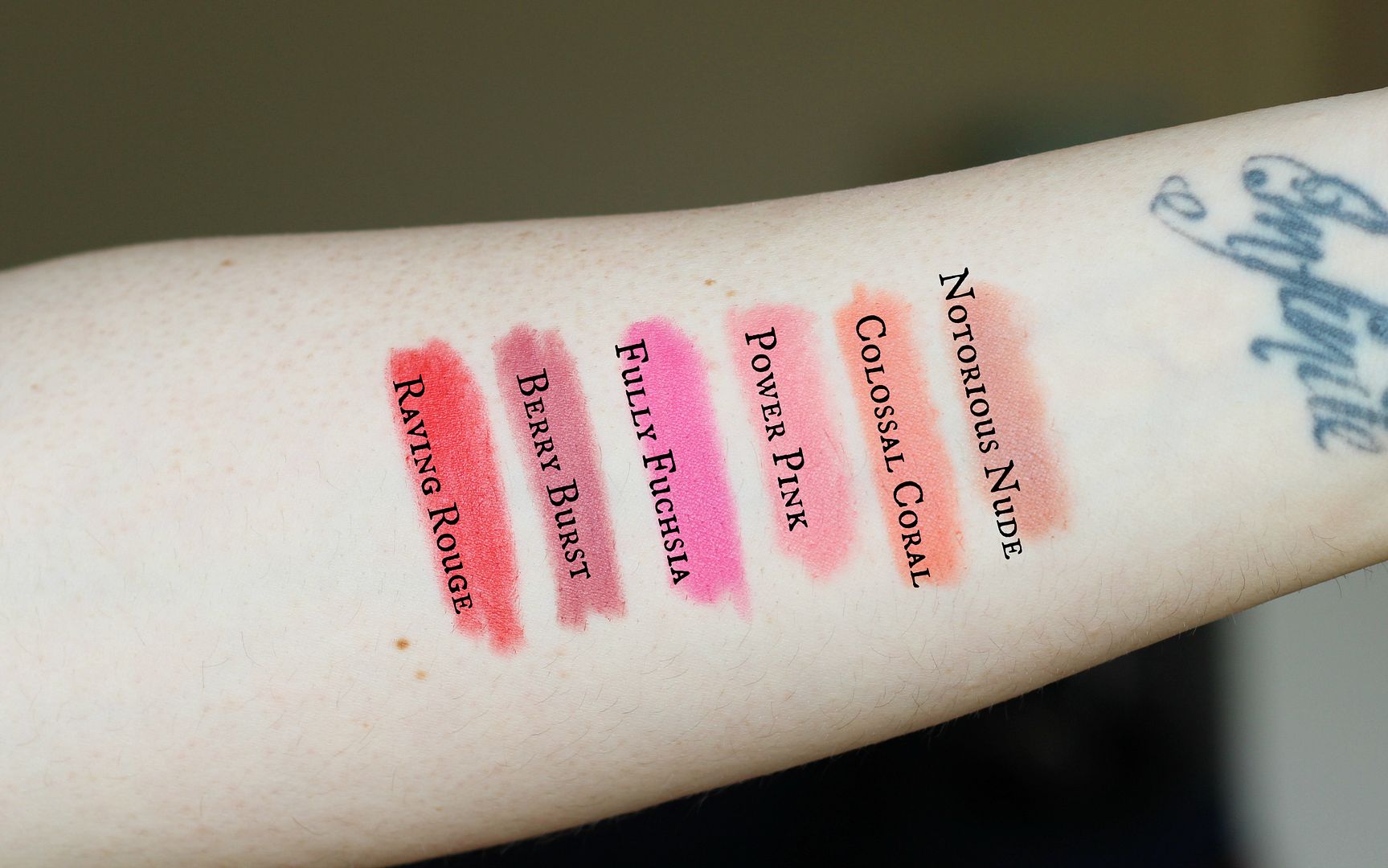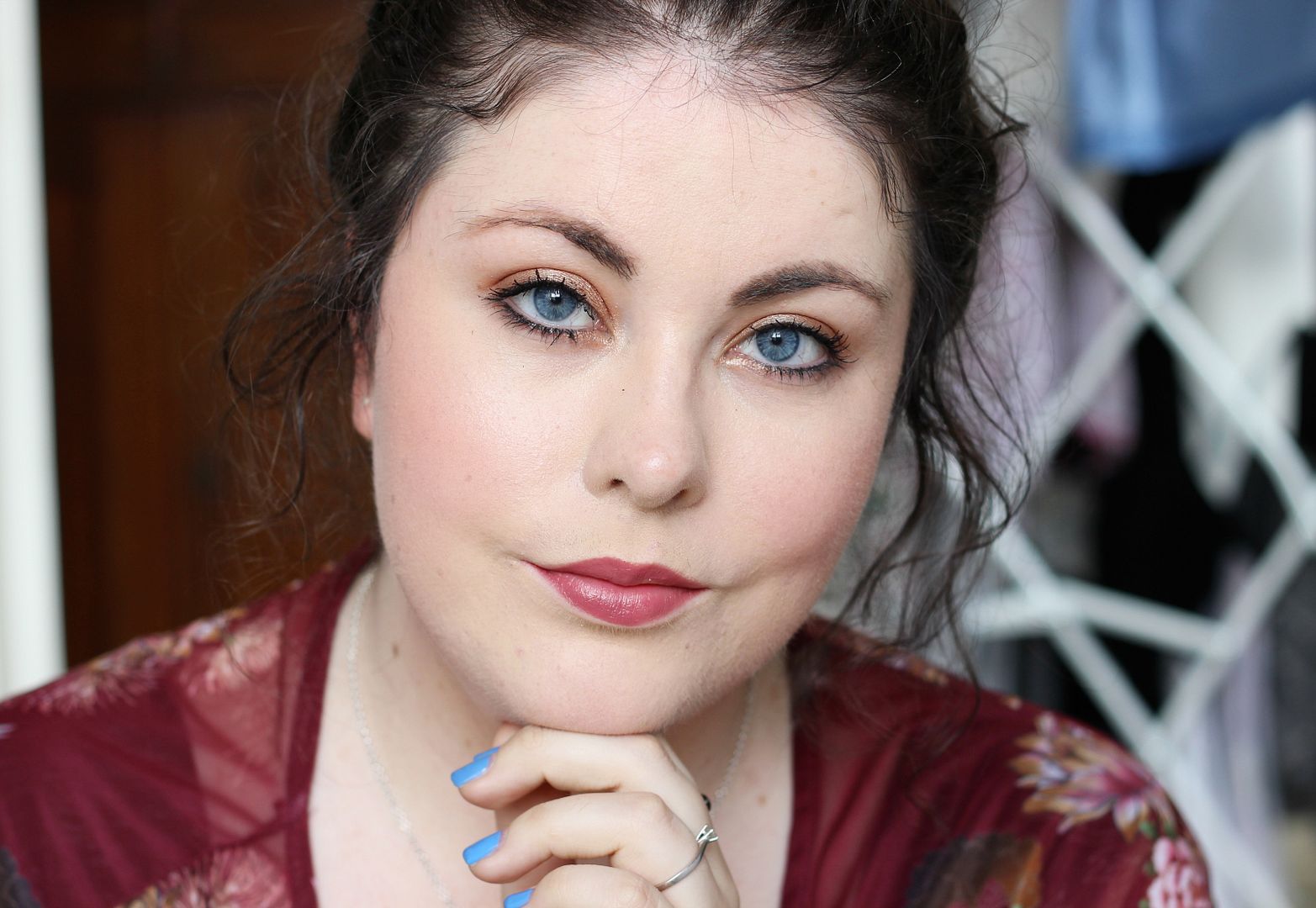 Is there anything more exciting than coming home to new makeup?
Nope. Especially if it's a surprise delivery of the brand new and very exciting Sleek Power Plump lip crayons. Kicking off day two of #LipstickLoving comes the latest bargainous beauty offering.
There are six shades – Raving Rouge, Berry Burst (wearing it in the photo above), Fully Fuchsia, Power Pink, Colossal Coral and Notorious Nude.
To me, these look like a good Nars dupe – the packaging looks identical, and they remind me a lot of the satin finish pencils. There's quite a lot of slip but they're not glossy at all, I'd say they're far more of a satin finish. That makes them comfortable, but also means they'll stick around for four hours tops before needing to be reapplied. The names also seem to be inspired by the chubby sticks – my favourites are Notorious Nude and Berry Burst. They give you surprisingly good amounts of colour, and they're nice to apply – I think these are going to do really well for low-maintenance lip lovers.
These crayons are meant to be something akin to a lip-plumping gloss – at first, I put it on and it felt comfortable and I was non-plussed. Then, after about 5 minutes or so it starts to tingle. A lot. If you're into that mild-burning sensation, then you will love these. I'd give them a miss if you have sensitive lips!
These launch tomorrow – worthy of a lunchtime trip to Boots, I reckon.
This post contains PR samples