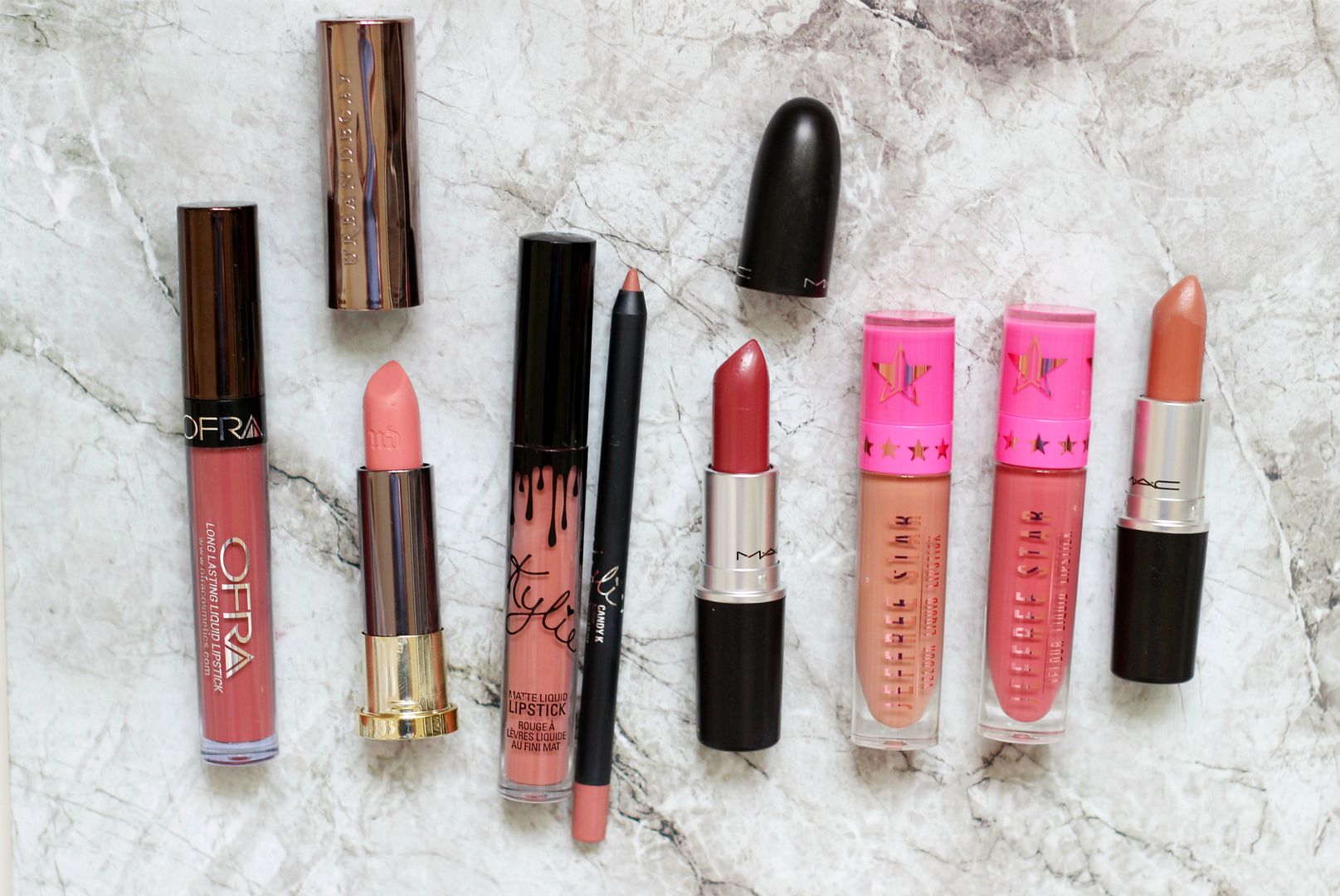 Surely the best bit out of everyone's morning is picking which lipstick they will wear that day? If the thought of another week is ever giving you the Sunday dread, remember that it's a new opportunity to wear seven lipsticks 🙂
Friday – Ofra Charmed. I will do a whole post on the Ofra liquid lipsticks soon – promise – but rest assured safe in the knowledge that they are so very nice. Charmed is like the perfect rosy neutral, which you can definitely never have enough of.
Saturday – Urban Decay Unicorn. I may have bought this just because of the name, but this is a really pretty peachy pastel nude for spring. Full post coming on the new vice lipsticks next week!
Sunday – Kylie Candy K. Give me a nude matte lip that doesn't need any touch-ups throughout the day and I'm sold. I did a full post on these earlier in the week but I'm a teeny bit ashamed to say that the kylie lip kits have really impressed me.
Monday – MAC Finally Free. I'm starting to sense a pattern here in that I just like easy to wear shades in the week. Give me something pretty that won't scare my colleagues (no time for purple lips sadly) like this beaut. A beautiful deep rose.
Tuesday– Jeffree Star Mannequin. Unfortunately this doesn't make me look like a perfect plastic doll, but that's OK. What it does, is give me the perfect nude lip. Lovely formula, lovely shade and just one of those colours that goes with absolutely any makeup look.
Wednesday – Jeffree Star Rose Matter. Another Jeffree, oops. I just am in love with the liquid lipstick formula, and the new shade is like the perfect rose shade. Love.
Thursday – MAC Cherish. Where has this shade been all my life? It's so perfect – the perfect dusky peach nude without being too anything. I love this! It has quickly been elevated to one of my most-worn shades and a permanent resident of the handbag.
What lipsticks have you been wearing lately?