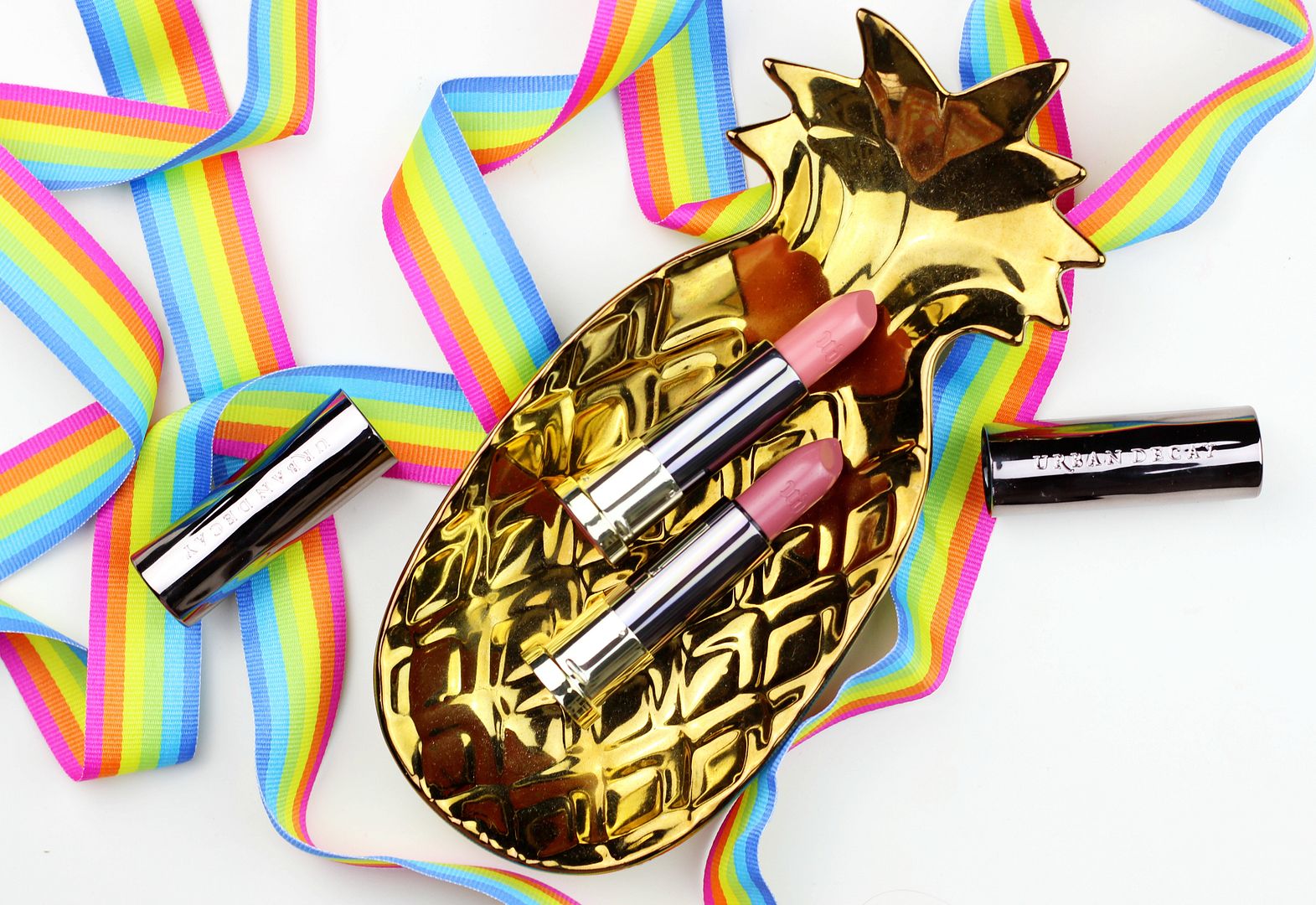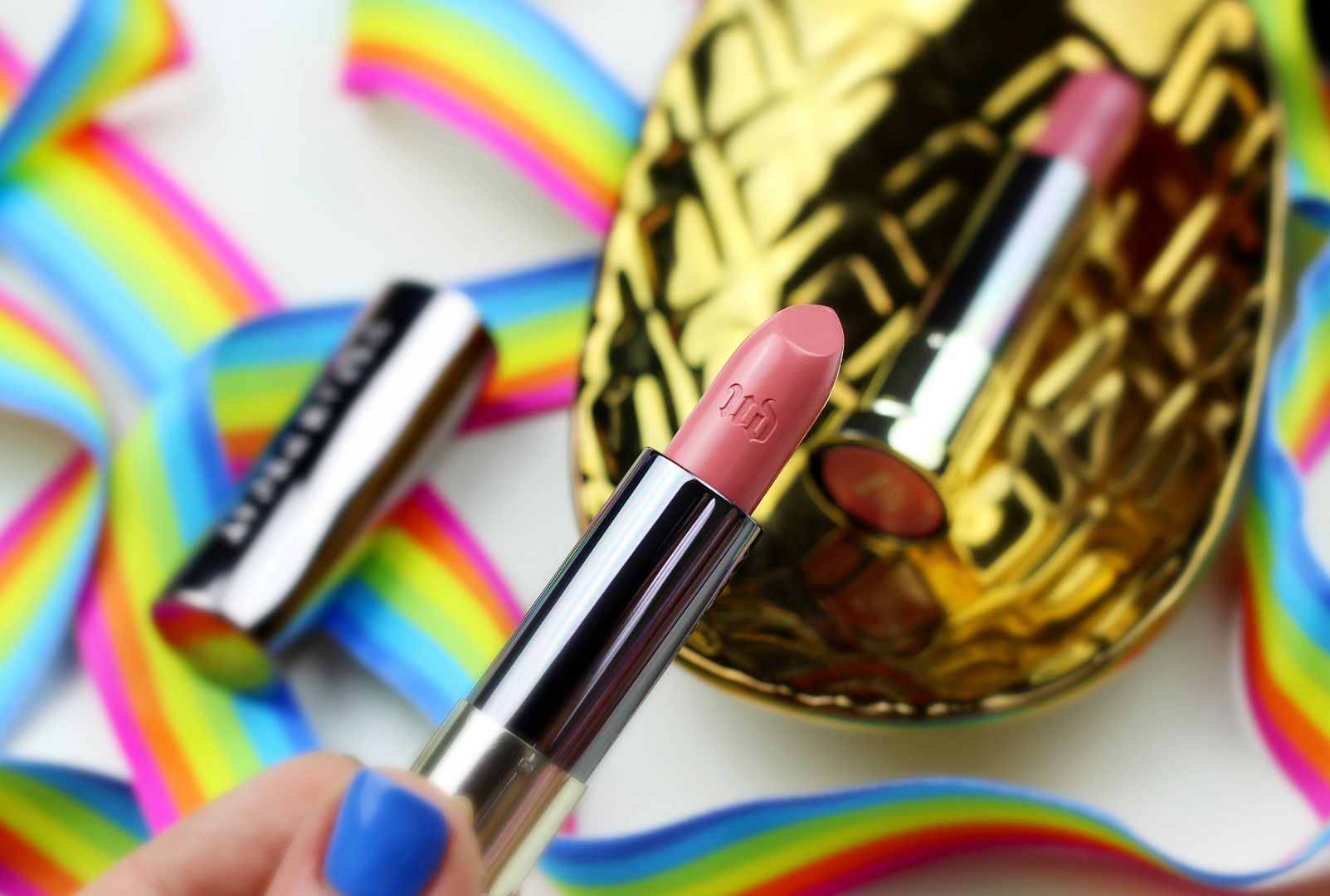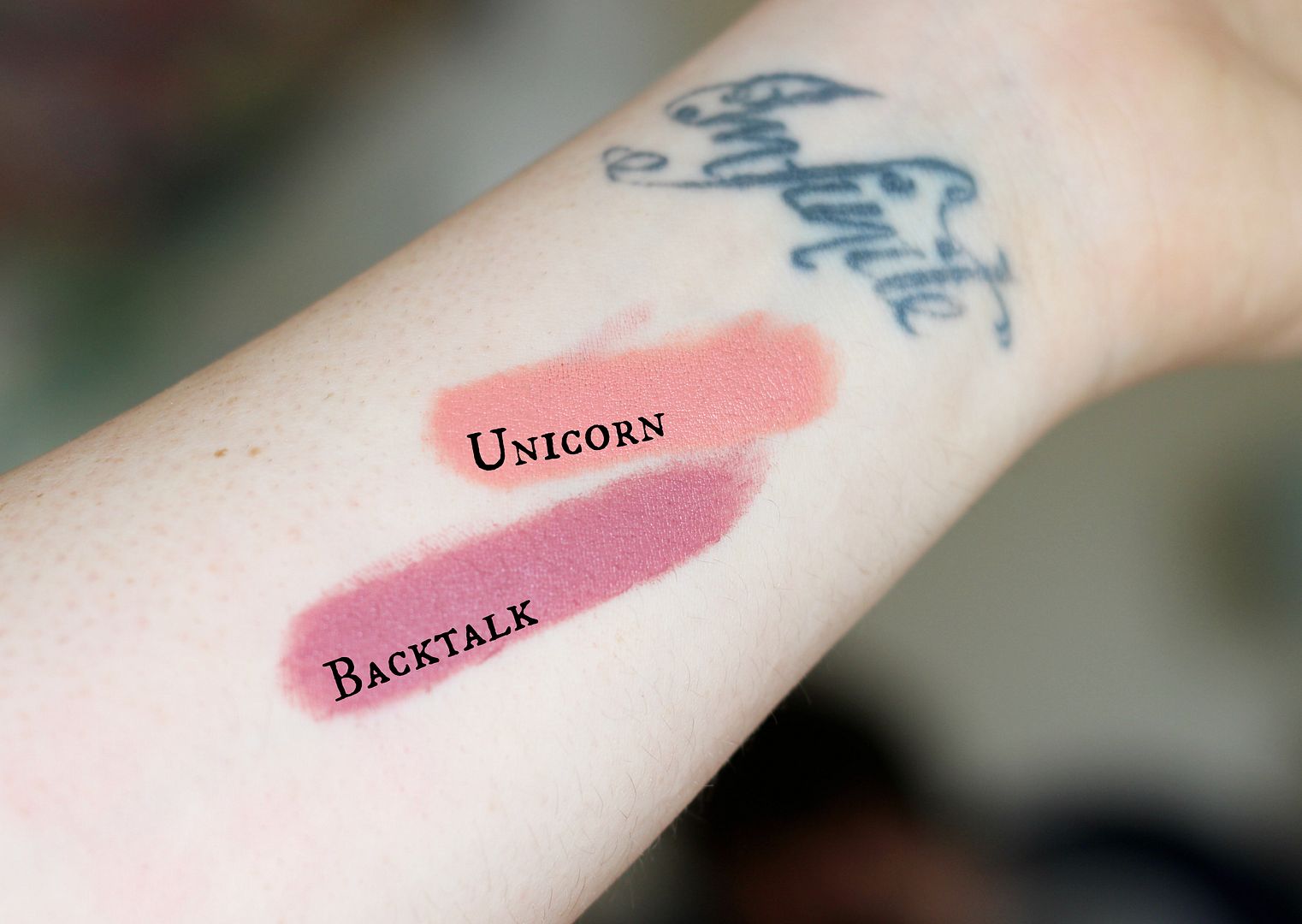 Lipstick was already my biggest vice, so I was more than ready to get lost in 100 shades of brand new gorgeous-ness from Urban Decay. What better way to kick off a whole week dedicated to lipstick than with a brand new collection?
I hopped down to Oxford Street on the launch today to swatch them all – I can't even explain how happy I was to see 100 brand new lipsticks, all waiting to be played with. So satisfying. There are enough finishes in the new range to accommodate everyone – mega matte, comfort matte, cream, metalized, sheer and sheer shimmer. I was already a huge fan of the comfort matte formulation, so that's what I gravitated towards. It's incredibly comfortable to wear, and lasts well. Definitely recommended. In terms of the other shades, mega matte is also good and not as scary as it sounds. The cream formula is nice, but I really think comfort matte is the best.
I went for Unicorn and Backtalk. Unicorn is a pale peachy nude that almost pulls a little neon pastel in my opinion. This is basically spring in a lipstick and I think anyone who likes their peachy nudes is going to be all over this. Backtalk is the mauvey nude pink of my dreams. The perfect mid-toned shade that will complement a thousand makeup looks and has enough of a nineties kick to be so perfect for right now. Both are neutral shades that will get a lot of wear – especially Backtalk, which is the perfect lipstick for daytime.
Is lipstick your vice, too?