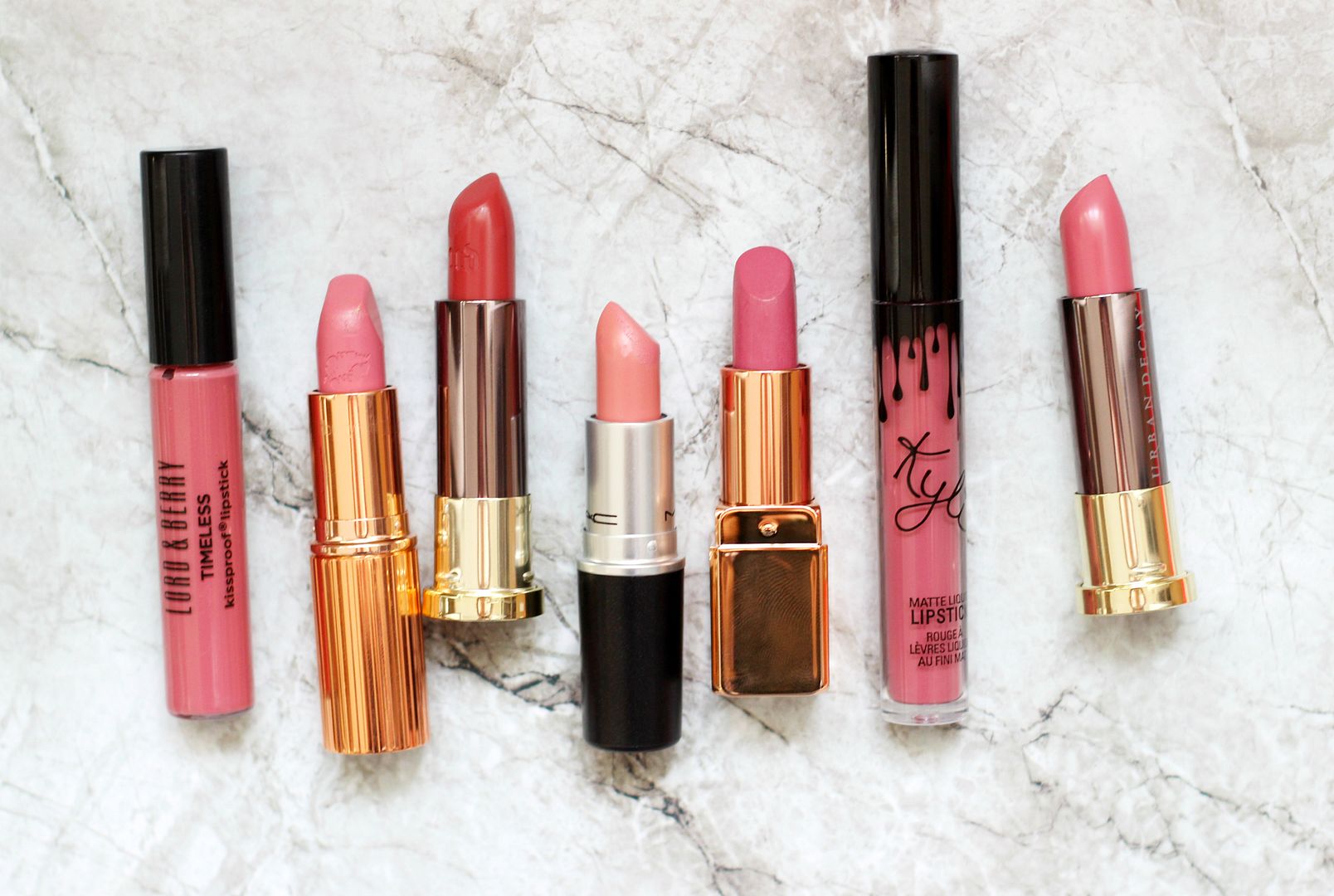 Lipstick diaries might just be my favourite thing – can we talk about how predictable I am? My choices are all so similar, but I guess at least I'm consistent.
Thursday – Would it be a post from me if it didn't include a liquid lipstick? I really love the Lord and Berry lipstick in the shade Muse… the formula is nice and comfortable and the shade is just a nice neutral dusky pink. Can't go wrong.
Friday – The star of the show from the Hot Lips collection is the Charlotte Tilbury Liv It Up. A gorgeous ballerina pink that makes me feel prettier when I wear it.
Saturday – If you want a red for beginners, I would suggest Urban Decay Hitch Hike. It's not too red or bright but is almost a bit neutral. Super wearable, and really pretty.
Sunday – My nude of the moment! MAC Give In.
Monday – Another pink? I know, so shameful. If you want something rosy, then I would suggest Illamasqua Wanton.
Tuesday – Yup, I'm still loving Kylie's Posie K. Overhyped, yes, but the shade of this one is really nice and I can't really fault the formula. I want one of the red ones, but I am not into the whole custom fee thing.
Wednesday – I'm still obsessing over matte pink lips – I've been getting a lot of wear from Urban Decay Criminal. The comfort matte formula is insanely good – try it! – and this colour is a pretty warm pink that has been living in my bag.
What lipsticks have you been wearing lately? 🙂