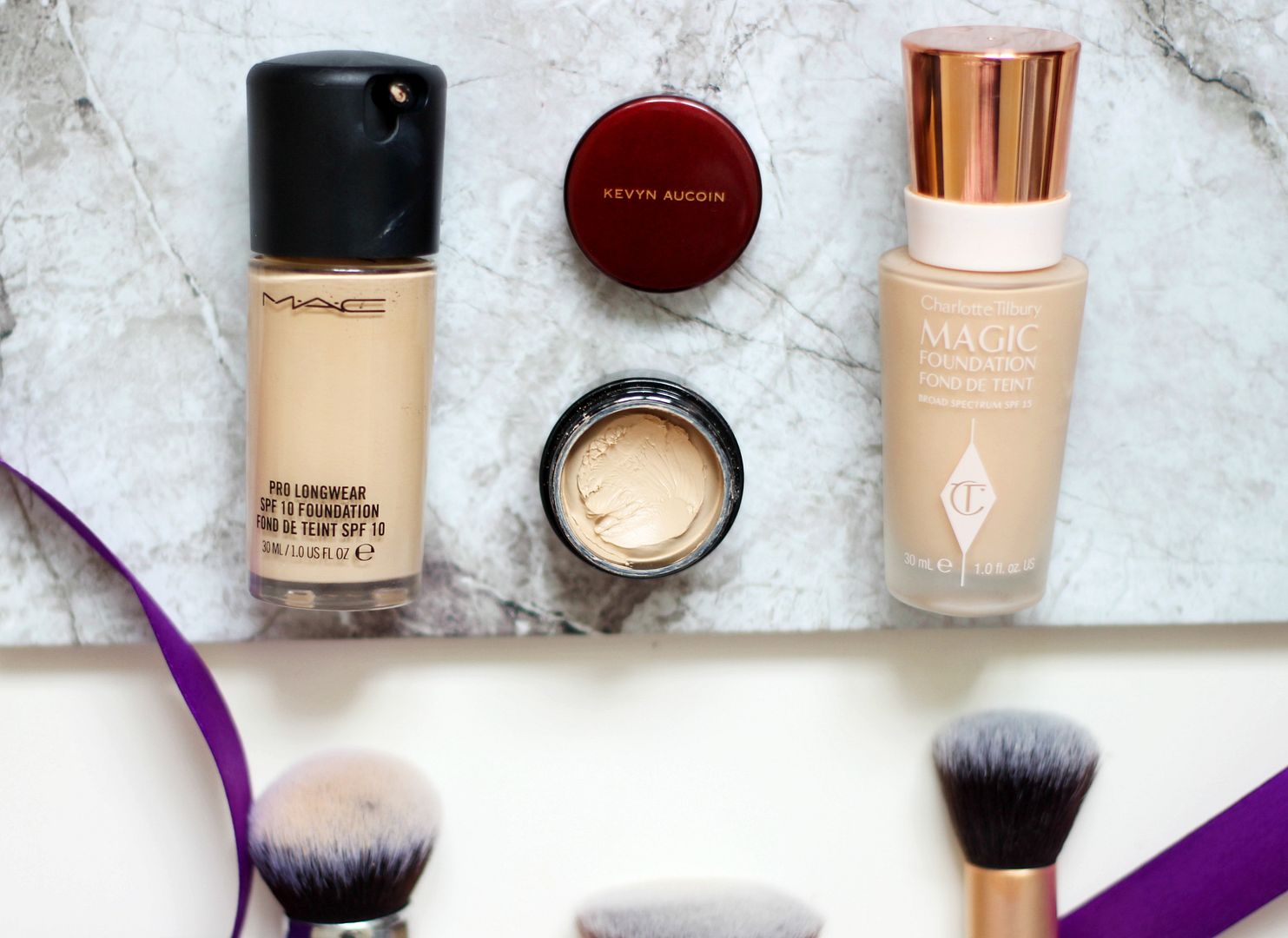 I've never been one of those makeup wearers who longs for the natural look… if I'm going through the trouble of painting my face, I want my face to look much better at the end of it. This doesn't mean, though, that I want my face to literally look caked in foundation – I'm after more of a naturally flawless affair…
Oh, how did I live so long without the MAC pro longwear foundation? I used to only wear this at Uni, and then other ones came along and I never got round to repurchasing it. Until now! I finally have it back in my life, and it all came flooding back. The flawless finish. The beautiful satin finish. The unbeatable longevity. Applied with a beauty blender (the formula is a nightmare to clean off a brush), this is just the best foundation, ever.
One to be used sparsely is the Kevyn Aucoin sensual skin enhancer… when a tiny dot is used and then blended out in place of a concealer, this one is a little pot of magic. Full, full coverage but all kinds of lovely when used as a product to cover problematic areas – make sure you get a true skin match, because this one can't be fudged.
Last but not least is the Charlotte tilbury magic foundation – I like this best buffed in with a brush. It leaves skin looking as close to flawless as you can get, and I think every skin type gets on well with this one. This is a thick consistency, so again I'd suggest starting with a small amount, buffing it in, and then seeing how the skin looks.
Are you a full coverage kind of gal?