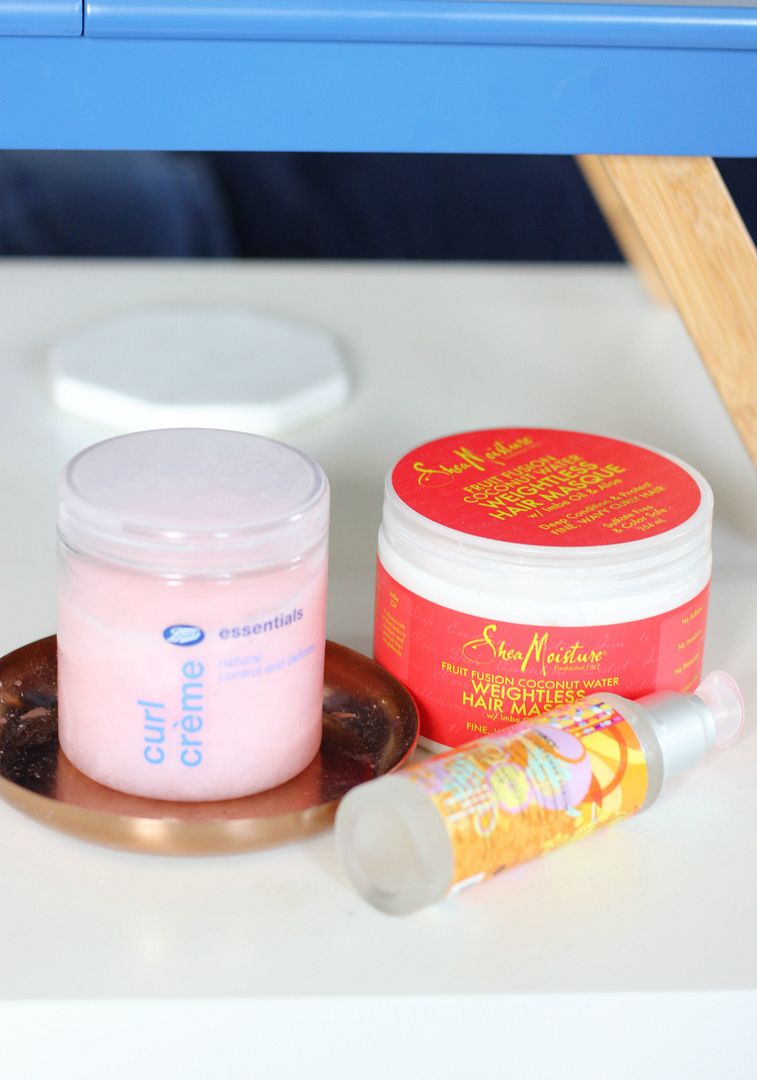 Every day lately, it seems I have been battling against my hair rivalling Monica's Barbados hair. My hair just seems to be endlessly frizzy, so I've been happily piling on the product and staying away from my hairbrush in a bid to make things a bit sleeker.
My hair gets so frizzy and tangled that I always tend to use a hair masque rather than a traditional shampoo – coupled with the fact I try to wash my hair as little as possible, a treatment is really the way to go when it comes to battling the frizz. My favourite one is the Shea Moisture weightless hair masque, because it's deeply hydrating and yet doesn't leave my hair feeling coated in product. I just comb some through shampooed hair and leave it on for about five minutes.
Post wash, I am a huge fan of the Boots curl creme. I found it through the recommendation of Sali Hughes, and it's one of the cheapest beauty products I have found to be surprisingly effective. It's pink and it makes me happy to use it – I just scrunch a 50p size amount through my hair when it's damp. I like to use a little of the Amika heat defence serum every day on dry hair, to try and combat the frizz.
This post contains PR samples