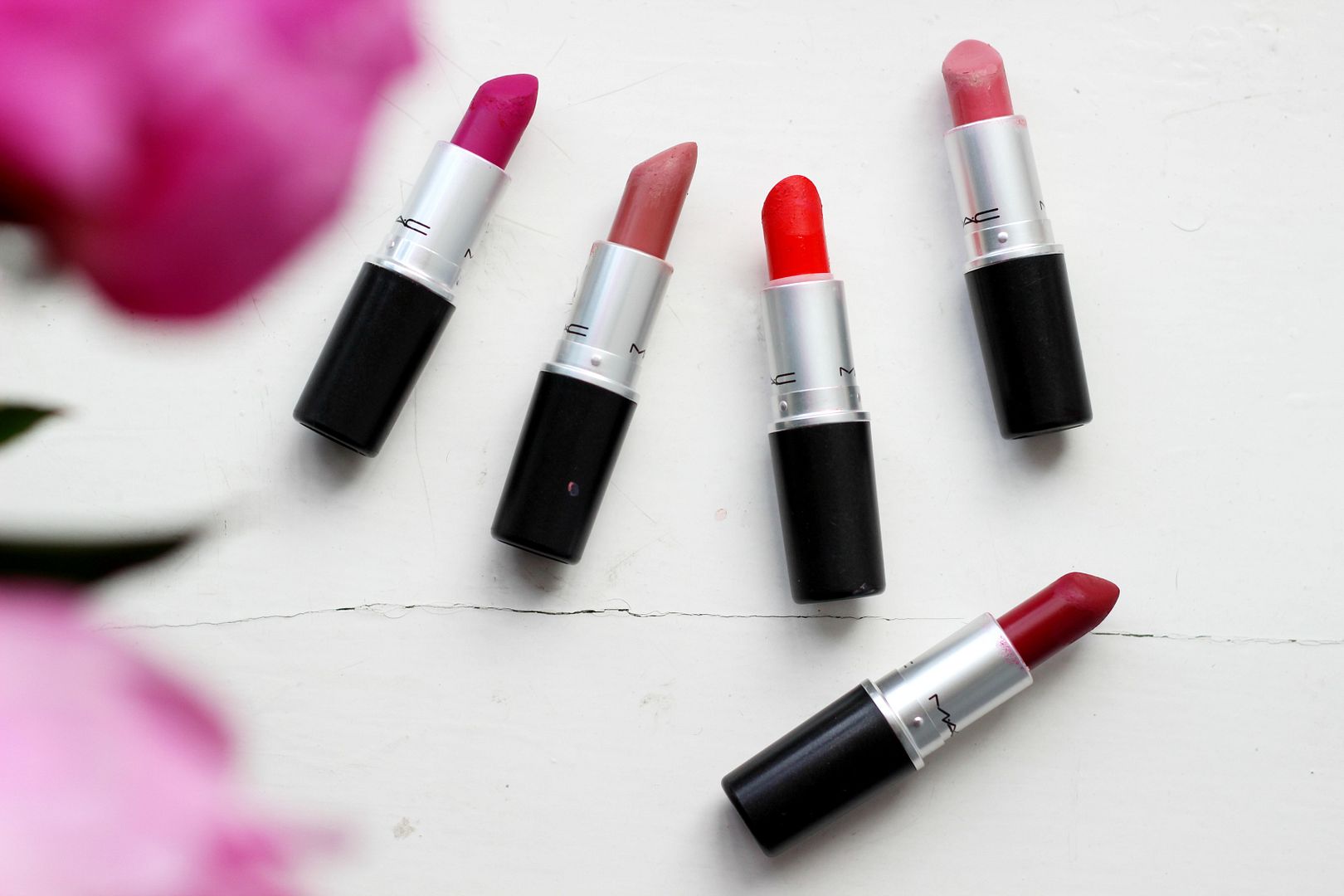 Can you even talk about lipsticks without bringing MAC into it? I thought not, and as Lipstick Week is almost over I thought it was time to mention my all time favourite offerings from MAC…
Is it a berry? Is it a plum? Is it a pink? Who know, but D for Danger is one gorgeous shade. A creamy matte that I find always makes me look far more polished in seconds, and one of those beautiful colours that everyone needs.
You heard it here first, but Faux might just turn out to be my wedding day lipstick – I wore it in my trial and it was lovely. It's the perfect dusky nude sort of shade that has enough rose in it to be really flattering and it's soft enough to complement most.
Lady Danger is just my absolute ultimate red lipstick – whenever I slick it on I instantly feel better – brighter and sparkier. Everyone needs a good red lip in their arsenal, and those who have blue eyes should look no further than Lady Danger.
If I could only pick one pink, it would be Pink Plaid, without a doubt. Cool-toned without being too scary or too barbie, matte and long-lasting and a shade that I find I always gravitate towards, regardless of the situation.
Last but not least is Flat out Fabulous, an ever-so-matte pinky purple. One that will stick around forever and ever and one that will definitely leave lips a little dry but it is definitely worth it for this beaut of a shade.
What's your favourite MAC lipstick?