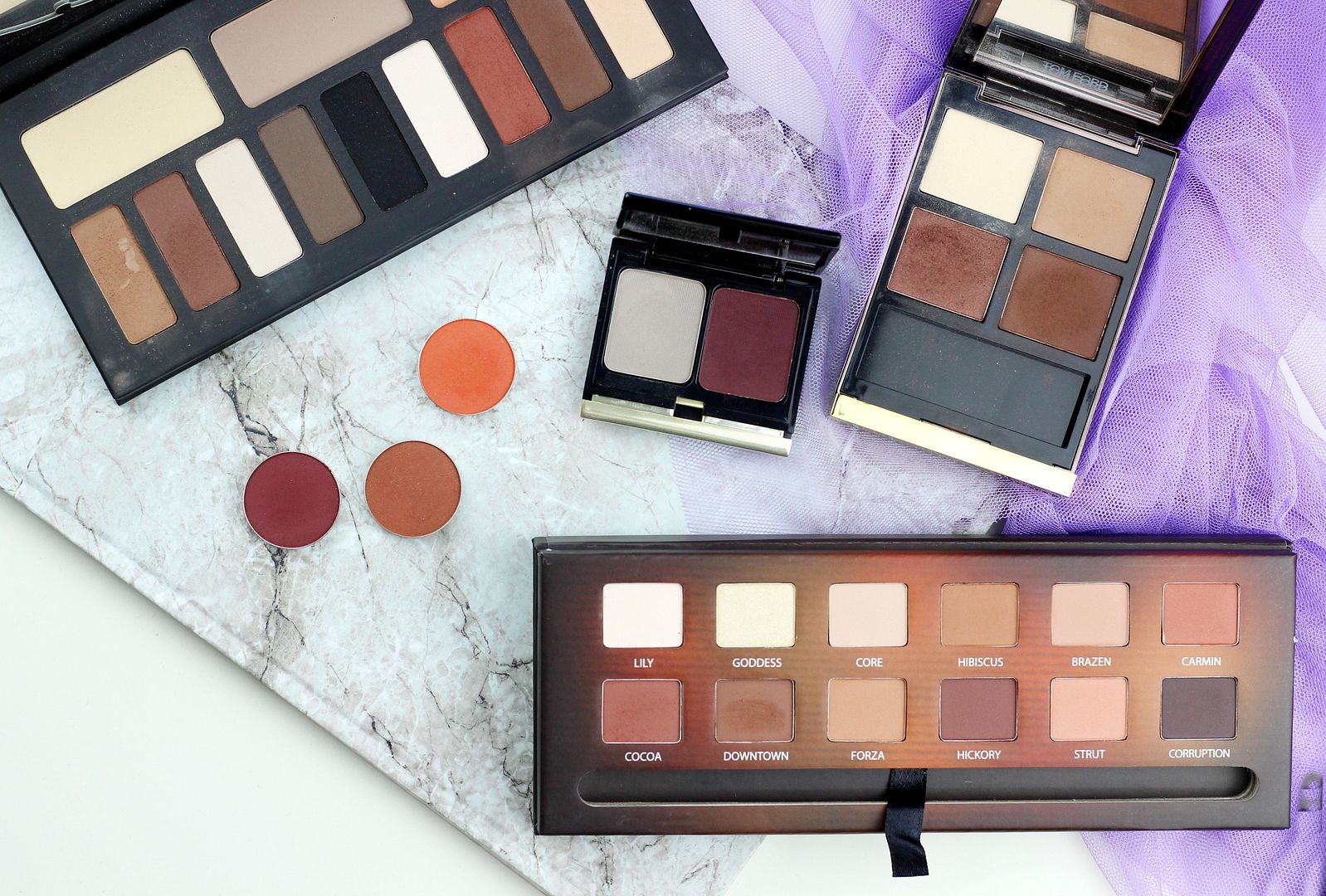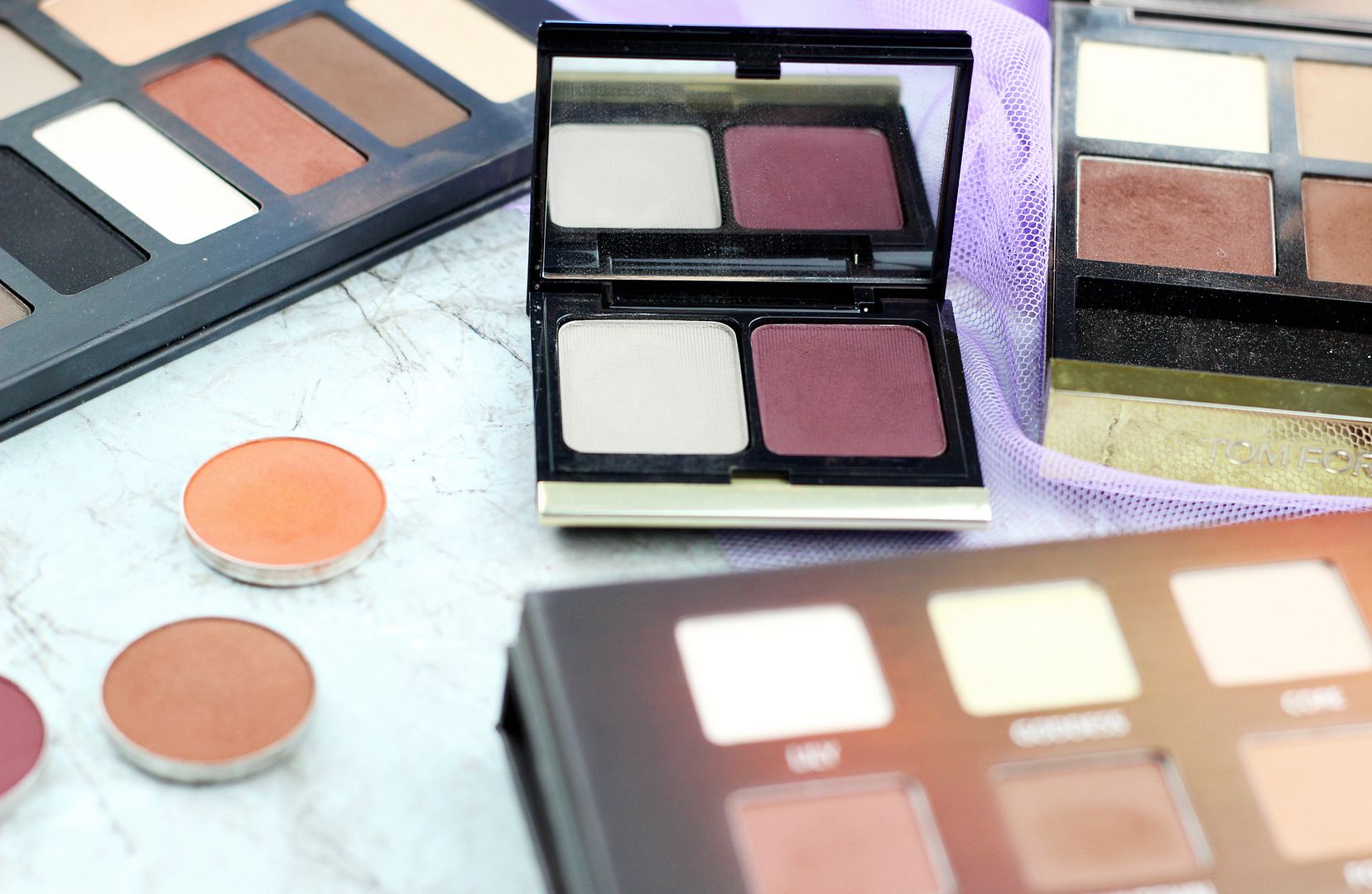 Sometimes I like to shun the shimmer and I gravitate towards matte shadows – they have a richness that shimmery shadows don't, and every eye look almost definitely looks a little better with a matte shadow thrown into the mix.
My favourite single shadows are the much-hyped Makeup Geek. My favourite matte shades are Cocoa Bear, Cherry Cola and Morocco – highly recommend them all!
If you're more inclined to go with an entire palette (and I wouldn't blame you), then I would suggest the Blank Canvas Master Series palette. Eleven silky matte shades with one token shimmer, this is a neutral lovers dream – It leans warm as well, so you know I'm interested. This basically has every shade you'd need for any matte look. A similar one is the Kat Von D Shade and Light palette – I love the whole concept of this palette essentially being three little quads all housed together. The whole name of it as well really nicely sums up the matte palette. It's hard to get hold of right now, but Kat Von D is coming to the UK in September! Hurrah.
My favourite luxury formula is the Tom Ford. The Cocoa Mirage quad in particular has a spectacular formula – I know it doesn't look like anything too special, but the formula is excellent and every shade blends like a dream. Plus, you always feel a bit fancy when you use it. I also love the formula of the Kevyn Aucoin eyeshadows – some of the most pigmented I have ever tried.
This post contains PR samples