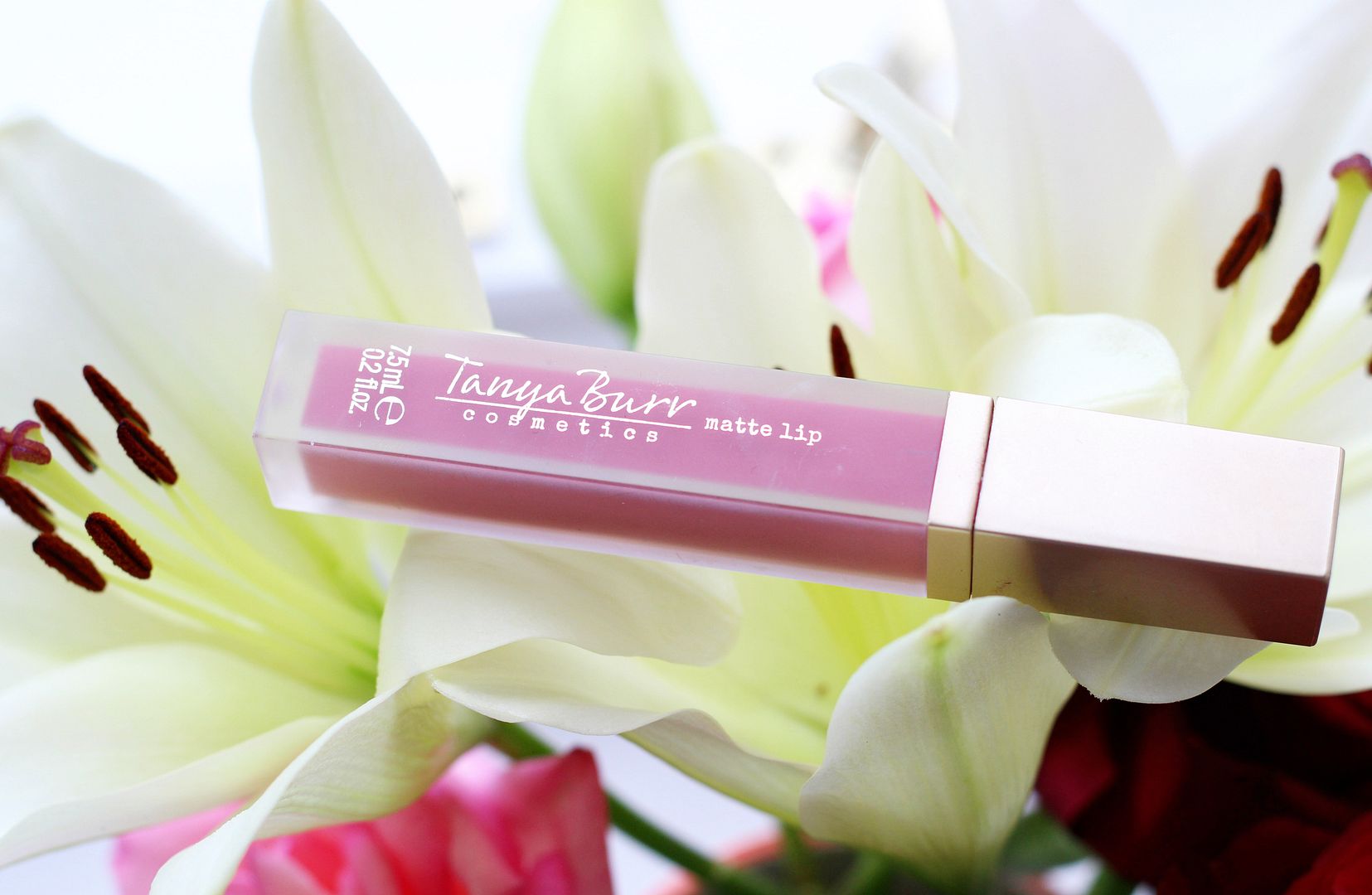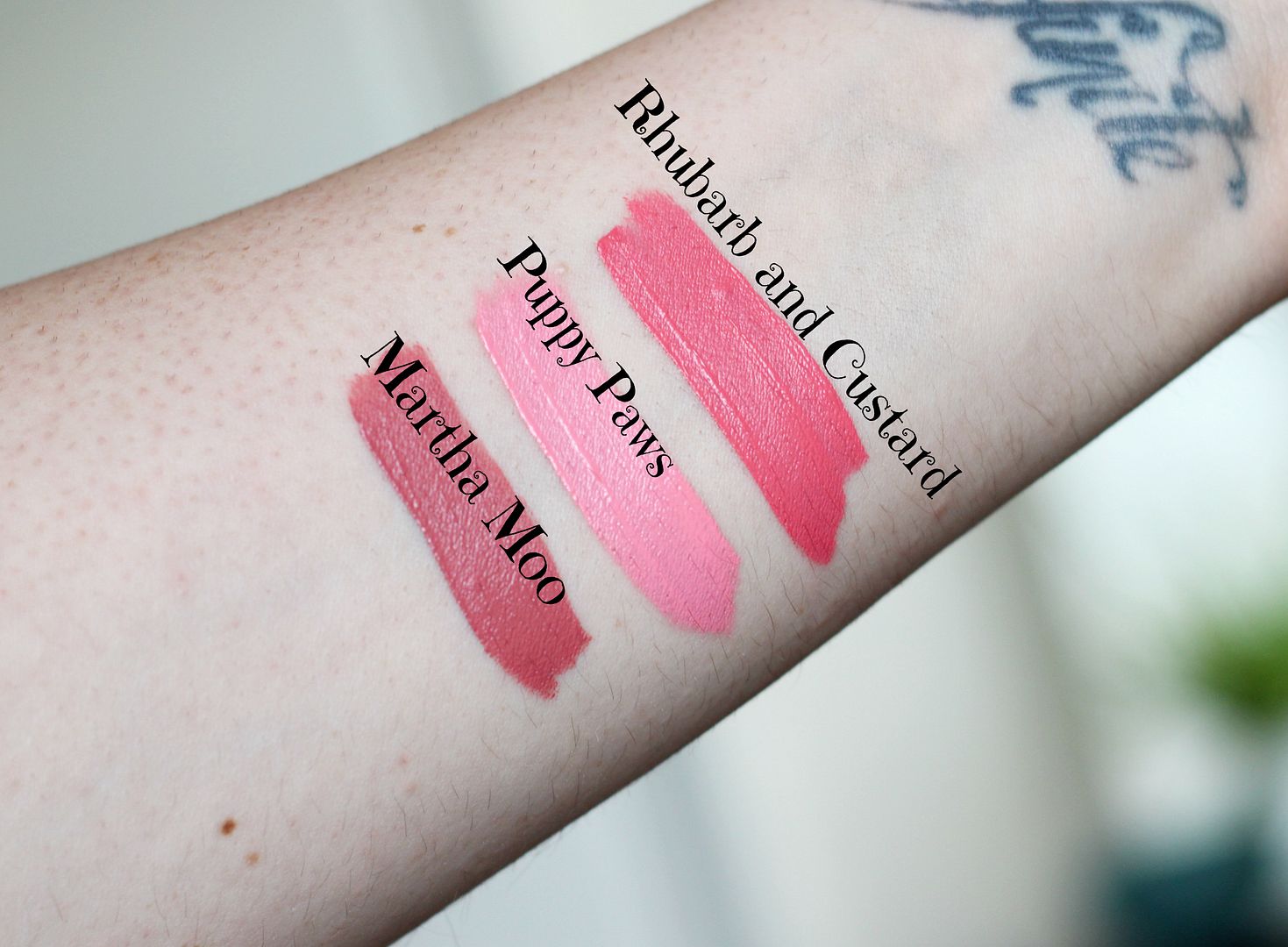 It goes without saying that I am perhaps not Tanya Burr's demographic… I am definitely not her biggest fan but what I am a fan of is matte liquid lipsticks. I seriously can't get enough, so when TB released a line of three shades, my curiosity was piqued. I saw my colleague, the lovely
Natalie
(check out her blog here) wearing Martha Moo, and it looked amazing on her. She very kindly lent me the set so I could review them 🙂
I'm going to try and be as unbiased as possible, I swear…
The names – Ok, the names made me cringe. They are so sickly sweet and too twee for me.
The shades – Martha Moo is a gorgeous mauve, Rhubarb and Custard is a nice warm toned coral pink and Puppy Paws is a white-based neon pink shade. I think Puppy Paws is almost unwearable, in terms of brightness. Martha Moo is gorgeous, and the best one. I can see this suiting everyone.
The packaging – Neutral. Frosted tube, TB logo, gold lid – no complaints here.
The formula – These are highly scented – they smell just like the NYX soft matte lip creams (identical vanilla cake scent). The formula is pretty decent, I think. Nowhere near as good as KVD or Jeffree, but heaps more comfortable than Coloured Raine. It's not too drying, but it does feel a little crumbly when you reapply. When I googled the ingredients, the formula looks so similar to the Milani ones – just an FYI. They also look pretty similar to the Makeup Revolution ones.
Overall, I think these are decent – you can get better, but you can get worse! For £5.99, I'd recommend Martha Moo, just for the beautiful shade.
Have you tried anything from Tanya Burr?