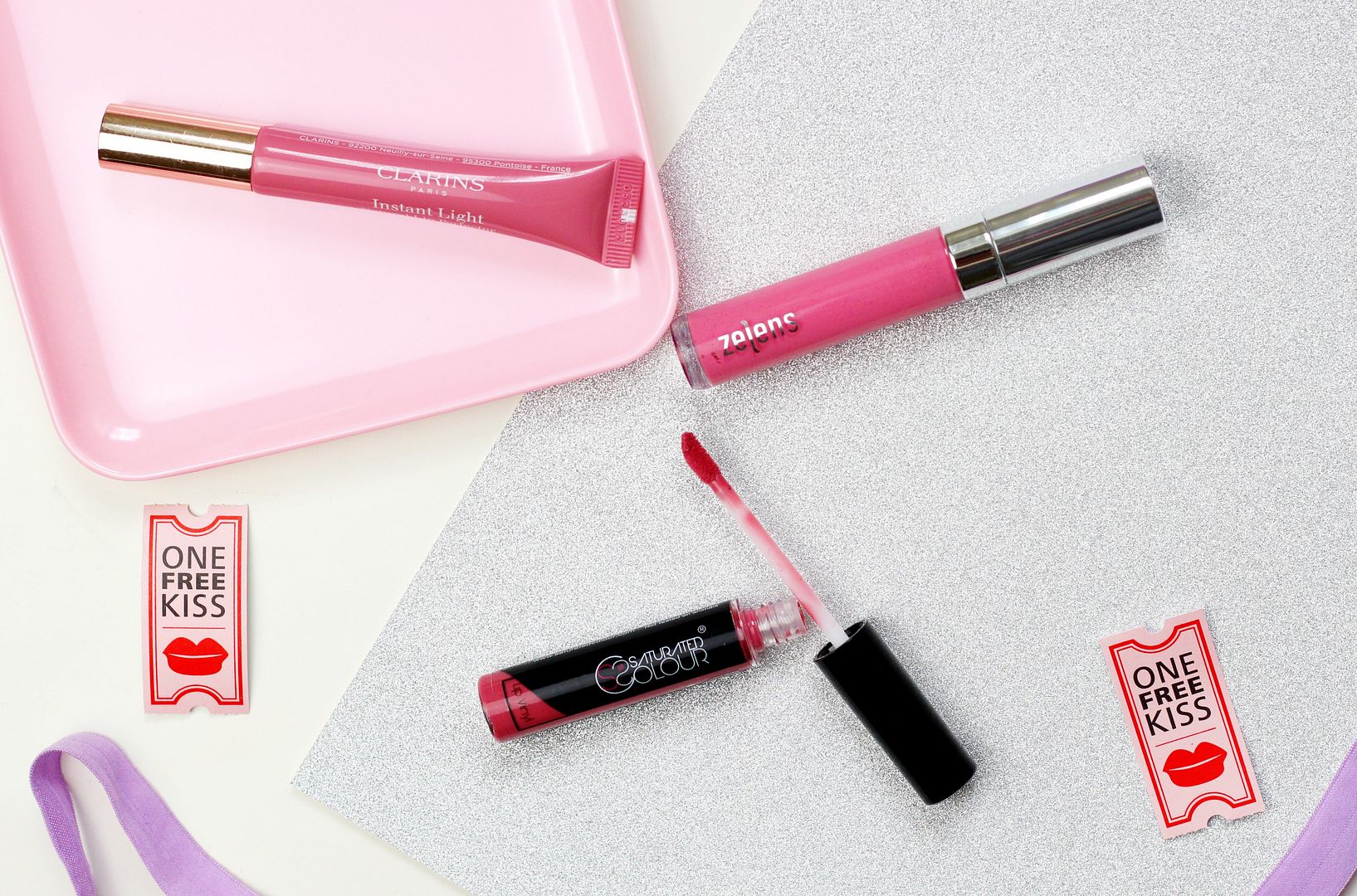 Don't get me wrong, I love a matte lip. I have plenty of evidence to back me up on that point on my blog, but lately I have been enjoying a fresh-faced look, and sometimes I've been reaching for a gloss (or two). Not sticky, not gloopy though… just good glosses.
Something pretty pigmented but not a traditional liquid lipstick is the Saturated Colour Lip Vinyl in Naked Pink. The shade of this is gorgeous – the perfect dusky pink. The formula is thick, but not too glossy so that it's heavy on the lips. They're so long-lasting as well, and fade nicely on the lips. Bit of a bargain at £7 as well.
At the slightly more luxurious end of the gloss scale are the Zelens Lip Glaze – my favourite is Rose. These give a gorgeous vinyl effect on the lips, without that sticky feeling. One of the ingredients is called Kiss Me Quick (Portulaca Pilosa), which is just about the perfect name ever for a lipgloss. They're really moisturising, and I have been enjoying using them at work because they're so easy.
It wouldn't be a lip gloss post without mentioning the Clarins Instant Light Perfector – the tastiest gloss around. It smells like toffee, and it's one of those easy products you can slick on sans mirror. None of the shades impart much colour, but they give a little tint and give enough to finish off a makeup look without ever looking too mirrored.
Are you a fan of gloss, or are you a strictly matte lip gal?
This post contains PR samples