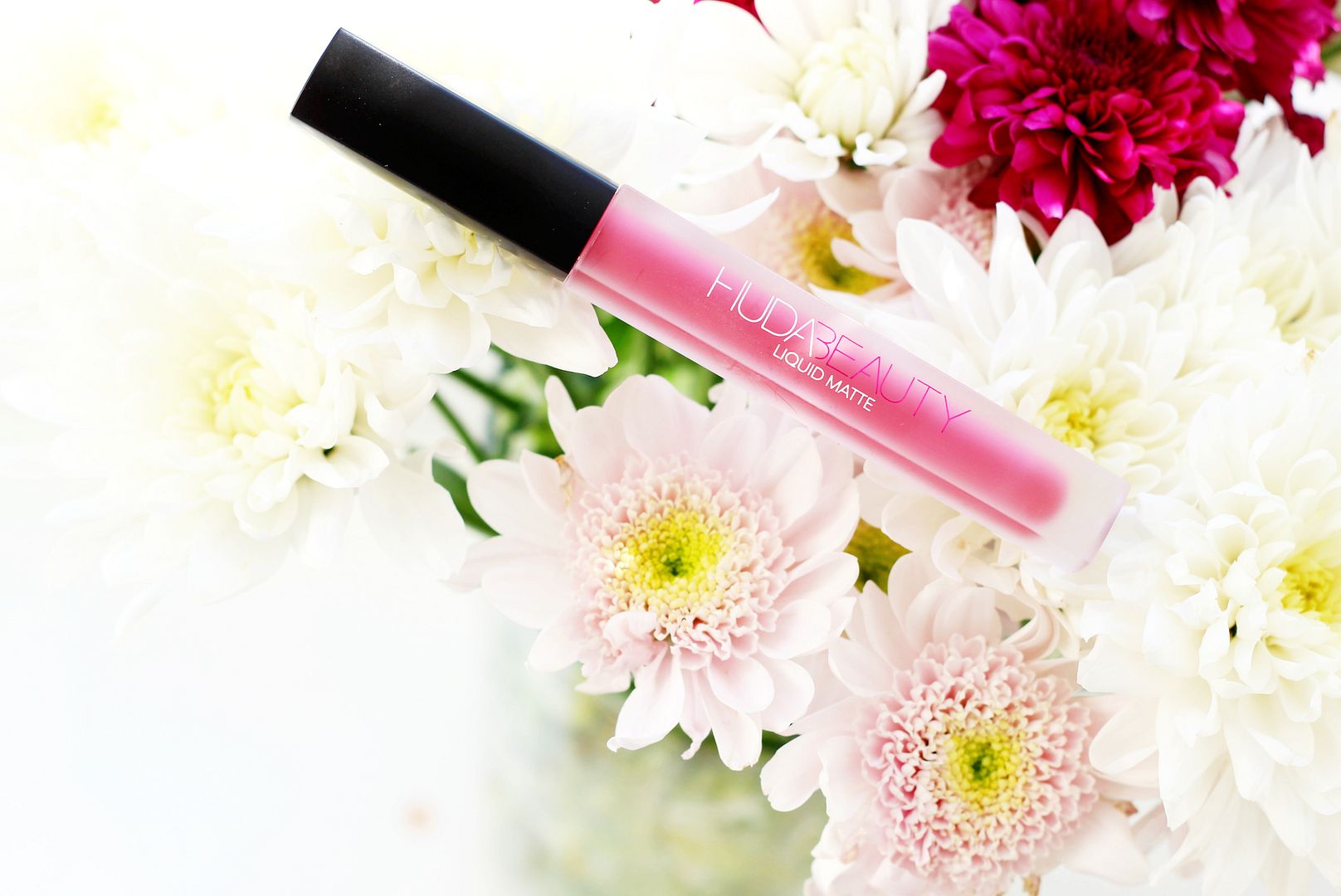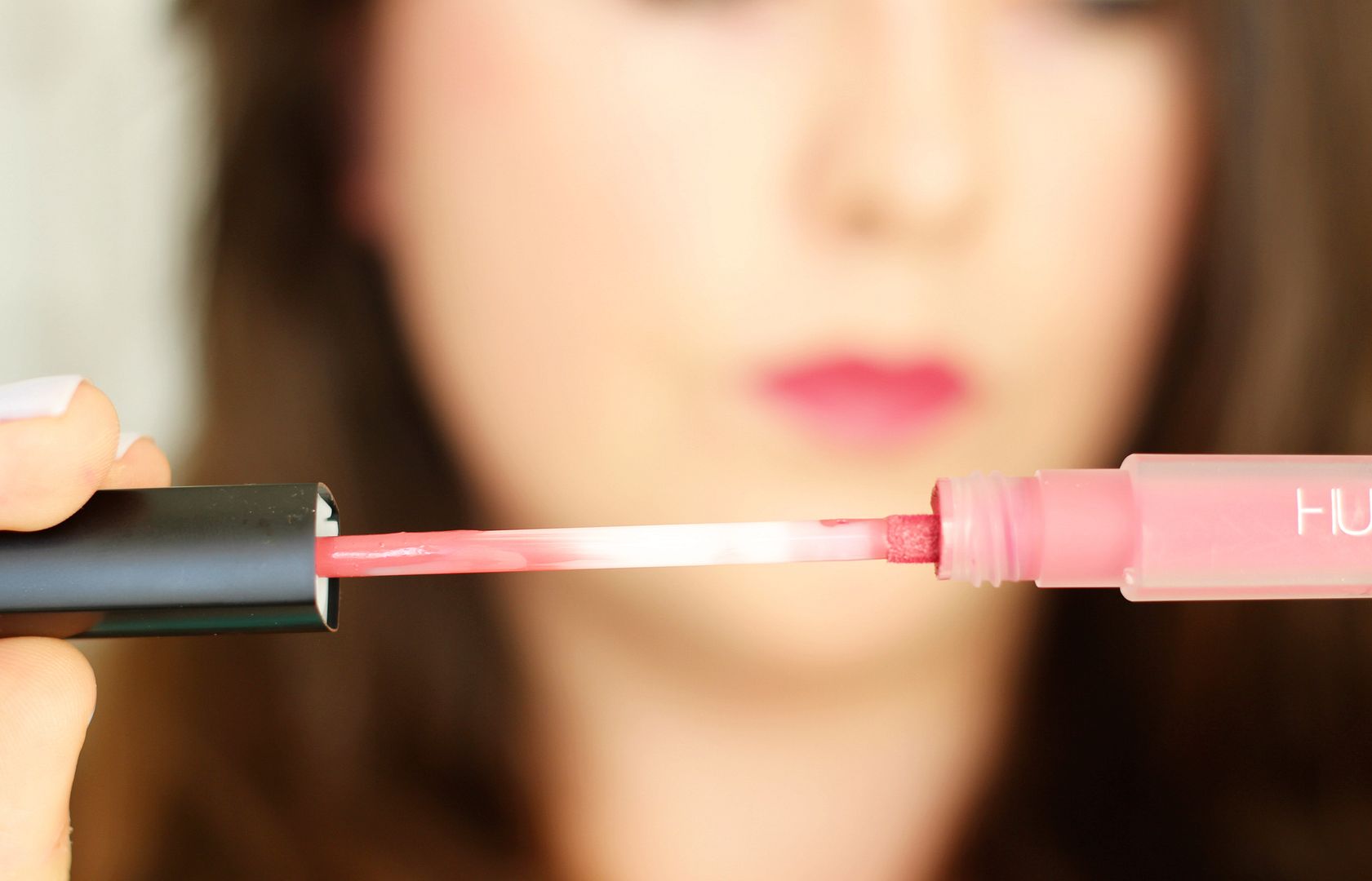 Will I ever have enough liquid lipsticks?
Although my makeup drawer begs to differ, I think that I need to try every formula going.
I've already touched on the lip contour pencils, and now I'm all over the
Huda Beauty Liquid Matte
lipsticks. I have to say, I'm pretty impressed…
The colour is so rich, so saturated and so lovely to use. They go on pigmented in one swipe and one dip gives enough product for an entire application. They dry down in about a minute and leave a little bit of tackiness but nothing major. The scent is really sweet, with a little more coconut than your traditional vanilla cupcake smell. I've got Bombshell and Gossip Gurl – GG is one of my all time favourite shades.
These are definitely one of my favourite formulas I've tried – I like the light as air consistency and the impressive staying powder. I'd say over time they do feel dry on the lips – not the most drying, but worth pointing out. The colours do leave a stain behind on the lips as well, and they're not the easiest to remove.
Have you given into the Huda hype?