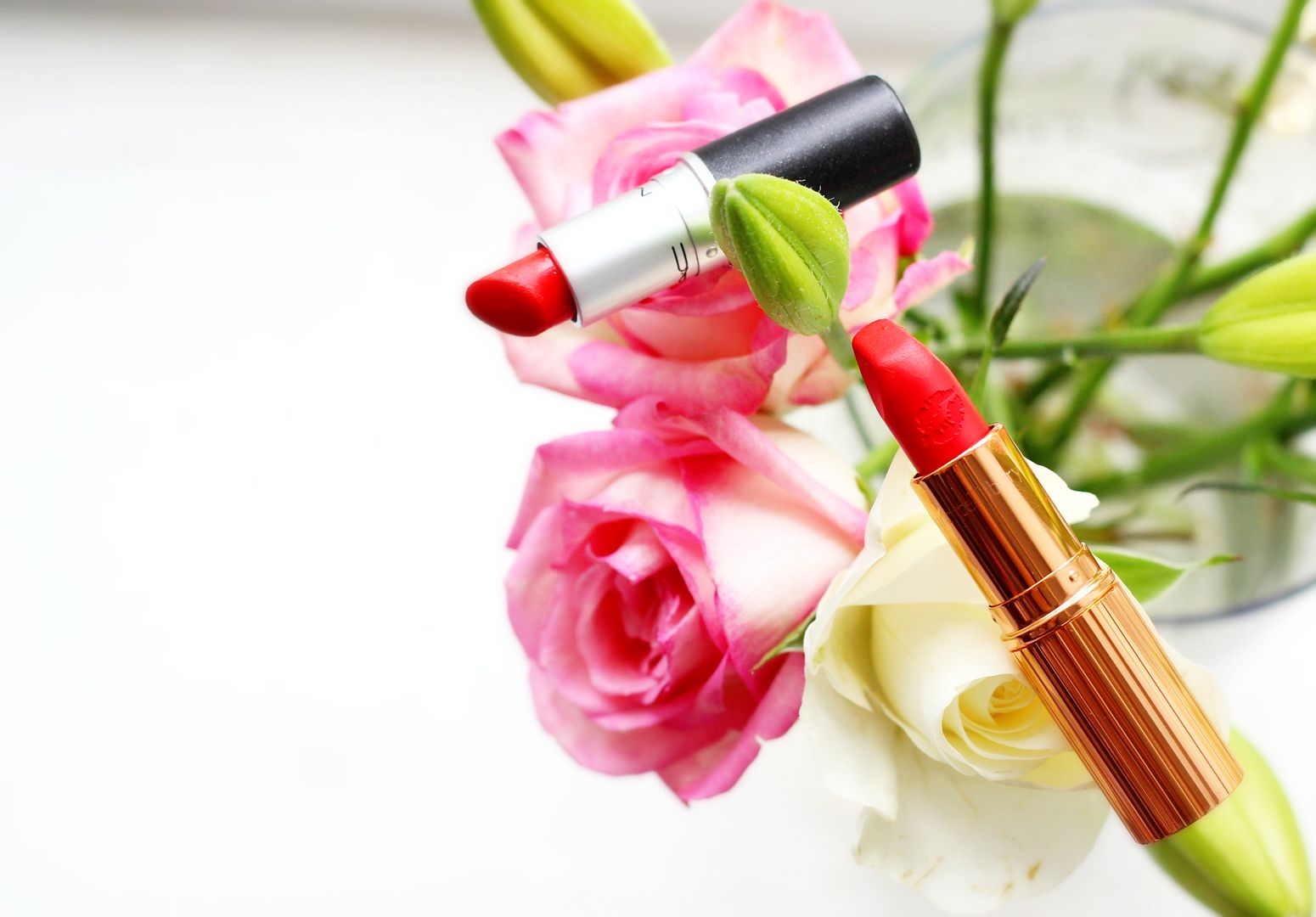 Summer makeup to me will always comprise of bronze eyeshadow and red lips with a whole lot of orange. My favourite two picks are just too good not to share.
Well, we've got to go with the classic. Lady Danger can do no wrong in my eyes basically – it's bright, it's saturated, it's perfect. MAC is just always my first call when it comes to lipstick because the shade range is so vast that there will always be something for everything. I just would recommend this particular gem to everyone, every day – especially for summery vibes right now.
A newer one would be the Charlotte Tilbury Hot Lips in Tell Laura – hi, this was obviously named for me. Gorgeous, lustworthy packaging aside, this is a lovely shade and the matte formula is really forgiving. It's nice and long-wearing, and it gives the perfect pop of colour to brighten up the face. Lovely.
Do you love orange-red lips like me?